No Comments
Top 10 Summer Sports Jackets For Men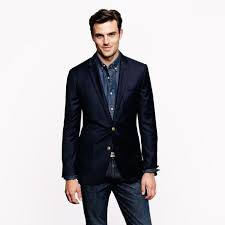 Would you believe that you can wear a sports jacket in summer? You only need to pick a comfortable suit which fits your fashion style. Fortunately, there are several designers who offer wide array of unlined men's sport coats that feature casual details such as patch pockets and cuffs. These designs are perfect for executive summer outfits.
Browse our list of top sports jackets for men and choose what appeals to you best. One or two designs from our list might be the key to bring your hottest fashion style during summer.
10. Jos A. Bank's Executive 2-Gold-Button Wool Blazer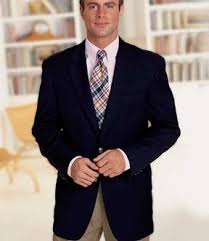 The apparel features 100% wool that is stretched naturally to provide more comfort and easier body movement. The newest design for this coat includes the 2 gold buttons that add more formality to the wearer. It uses smooth seams and with cleaner lines to give you a sophisticated fashion sense. You can also choose a better fit from its long list of sizes.
9. ASOS Slim Fit Blazer in Tropical Print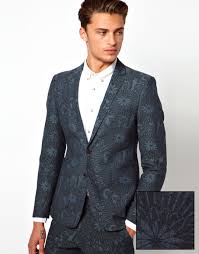 The coat came from ASOS London Studio's team for men's wear designs. It is 100% cotton and features a tropical print which makes it perfect for a summer outfit. It is fully lined with available slim fit sizes. There are 2 buttons to close the coat, a notched lapel, and jetted pockets as well.
8. Polo Ralph Lauren's Custom Flannel Suit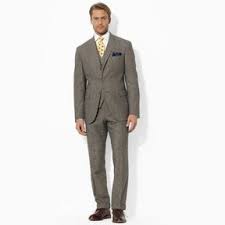 This Ralph Lauren's design features a fully lined coat with 3 buttons in front. It has notched lapels and 3 welt pockets – one at the left chest and 2 over the hips. It has interior pockets as well. It is one of the men's sports jackets with hem at the back for sleeker design.
7. Ludlow Club Sport coat in Italian Wool Flannel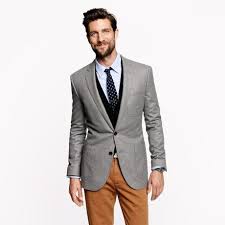 Do you want to be as cool as Tony Starks in his Iron Man films? This suit is the best choice for you. It features Italian wool for better comfort. It has notched collar lapel, chest pockets, and patch pockets.
6. Jos A. Bank's Traveler Tailored Fit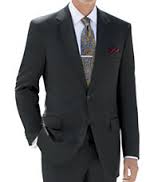 The Traveler's outfit came from pure camel hair. It features nanotechnology to resist stain and water. The linings are stretched and the interior pockets are perfect for summer travelers. The shoulders are soft and lined fully.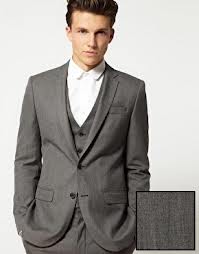 The apparel is made up of 40% polyester and 60% wool to provide both comfort and quality. The design features 2 buttons for executive closure and stylish opening. There are flab pockets and elbow patches as well. The regular fit of the design suits any wearer.
4. Arpenteur Villefranche Jacket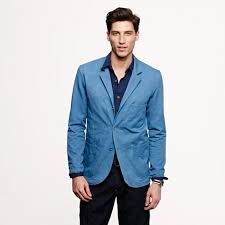 If you want exclusive French sport coats for men, then, Arpenteur is the best choice. The design for Villfranche jacket came from surveyors of hills, land, and mountains. Designers adapted the traditional work gear and combined it with the French fashion twist. You will feel comfortable with this 100% cotton summer coat.
3. Private White V.C. Work Suit Jacket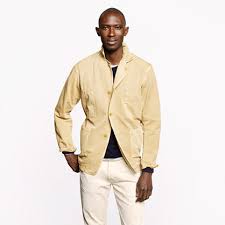 Men who like to bring their exclusive summer fashion at work should wear Private White's work suit jacket. The name and the design originated from the British war hero of World War I. The coat features pointed collar, patch pockets, and 4-button closure. It features an overall design of traditional work jackets combine with a summer twist.
2. Unconstructed Ludlow Sport coat in Japanese Cotton Twill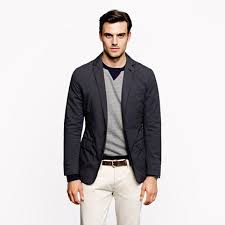 Have you seen Harry Potter and his opened jacket while solving the mystery of "you-know-who"? This summer coat looks a lot like his jacket in the film. Made of Japanese cotton, the coat features non-functional cuffs' buttons and notched collar. It also allows easier movement for the wearer.
1. Ludlow Club Blazer with Double Vent in Italian Wool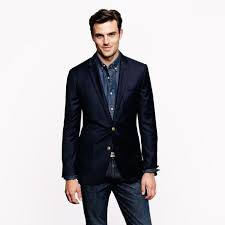 This one-of-a-kind summer coat gives you the coolest summer fashion. It features 2 golden buttons for closure with patch and chest pockets. Designers chose to use Italian wool to guarantee comfort and ease of movement. Furthermore, it has double vent which adds more to the stylish finish of the apparel.
There are thousands of summer blazers out there and we might have missed your favorite designs. Narrow your choices with your favorite linen materials and pick the design that suits you best. This will help you find the best summer outfit available in the market.
Your Turn
If you have found out new sports jacket designs, please share it below so that we can check it out as well.