No Comments
Top 10 Best Men's Watches Under $500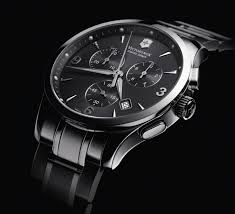 Despite the increasing number of smart phones and other digital devices that are capable of telling the time, a lot of men still opt to wear the best men's watches the market can offer. Whether they're in the boardroom or travelling, men find that there is a pressing need to wear a watch that can show off their best personality.
These top ten best men's watches under 500 will help you choose the perfect timepiece without spending a thousand bucks.

This watch crafted in Italy captures the quality of a fine vintage car. It is constructed meticulously highlighting proportion and simplicity. The versatile jet black color makes this watch a good company for well- made Italian suits. Retail price is $465.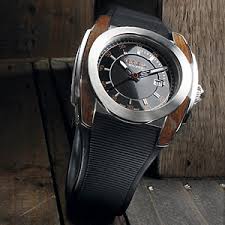 Comes in 32 different colors that will suit your needs depending on the occasion. The Mediterraneo is one of the best watches for men that has wood inset inspired by boats and yachts. This fashion watch also has a striped rubber strap that adds to its boating feel. Retail price is $400.
8. Meccanico AR4670 by Emporio Armani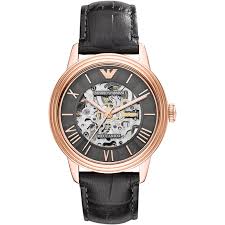 A skeleton automatic watch made of PVD rose plated bezel and a genuine glossy leather strap making it elegant to wear. The dial has three hands that tell the seconds, minutes and hours. Retail price is $445.00.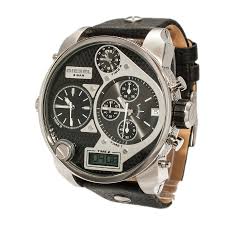 This unique quartz watch features four clocks: two analog, one chronograph and one digital. The bezel is made of silicon and the bracelet is leather. This trendy men's watch comes in black, blue and red. Retail price is $375.00.
6. Ingersoll Boonville Skeleton Dial Dual Time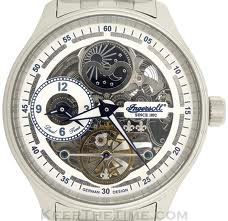 This is considered one of the top men's watches that feature multiple time zone coverage. The watch is crafted with 44mm stainless steel case and the back is made of glass that shows the internal mechanism. Retail price is $350.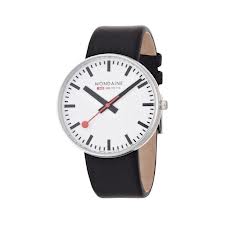 A classic timepiece that boasts an ultra-thin design. It is water-resistant at 100 feet and can be worn as casually because of its simple yet elegant shape and leather strap. Retail price is $495.
4. Aeromatic 385A Automatic Limited Edition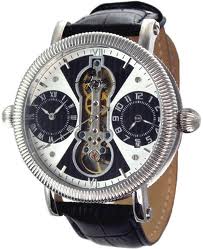 This skeleton, limited edition watch is one of the best men's watches in the market today. Although considered as perfect for aviation, its timeless design incorporates two hour dials in Arabic and Roman numerals ideal to be worn anytime, anywhere. Retail price is $350.
3. Braun X Dieter Rams Stainless Steel Watch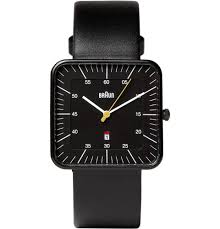 This watch offers a modern, minimalist approach to style and a classic leather strap. The scratch-resistant glass square case is made of stainless steel in black and gray. It is water proof at 50 meters. Retail price is $175.
2. Seiko Solar Aviator Alarm Chronograph Pilot Watch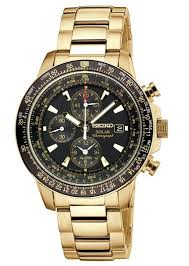 This timepiece in gold features an aviation-inspired bezel. The tachymeter functions as an analog alarm clock that is solar powered. It automatically stores energy once exposed to daylight. Retail price is $425.
1.Victorinox Swiss Army Alliance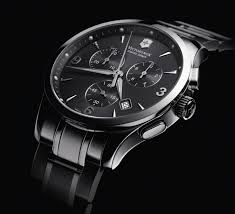 No one can go wrong with a Swiss Army. This watch is praised for its durability and strength. Retail price is $425.
The best men's watches are considered good investments. There a plenty of options to choose from and you don't have to wreck your bank account  just to become stylish. Just do your own research and remember to shop with patience.
Your Turn
What is your ideal brand of watch? Do you have other best men's watches to recommend? We'd love to hear from you.