No Comments
Makeup for Men: 10 Effective Tips to Hide Your Pimples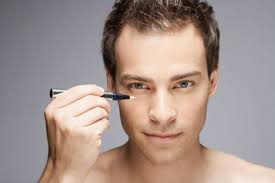 It is unappealing for guys to have breakouts and acne scars that is why there's makeup for men to help hide them. Check these ten effective tips on how to look good and flawless using cosmetics.
1. Apply the right acne concealing product.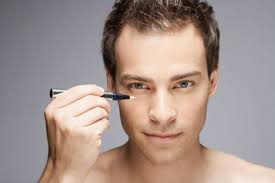 This makeup for men can be in the form of liquid, cream or powder. Choose the solid cream type because it can easily be blended on the facial contours. Take for example the Men Pen concealer. This can provide a good coverage like a liquid foundation. It also contains dermatologically tested ingredients that are gentle to the sensitive skin.
2. Use an applicator when applying concealers.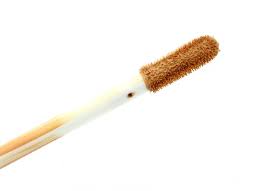 Do not use your fingers when applying concealers because this can increase pimple growth. Use a sponge or flat brush to easily cover small areas. Apply the makeup in a circular motion and spread it evenly around the pimple or blemish. The right applicator can help blend the concealer evenly with the rest of your skin.
3. Tinted moisturizers work for light pimple marks.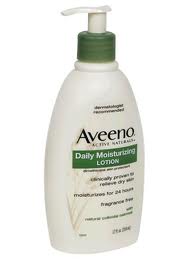 Tinted moisturizers like Aveeno can conceal light pimple marks. They are easy to match with your complexion because they come in light, medium to dark tones. Dab pea-sized amounts to any areas that need cover up. Use an applicator to evenly spread the moisturizer to achieve a natural look. It creates an even coverage that's enough to hide skin imperfections.
4. Powder concealers can also hide pimples.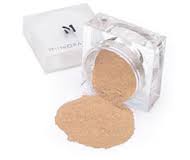 Use this product with the help of a dusting brush. Powder concealers can hide pimples showing signs of redness and swelling. It reduces oily skin especially on the T- zones. Moreover, controlling an oily skin with the use of these cosmetics reduces the possibility of getting more pimples and breakouts.
5. Apply skin correctors for dark acne marks.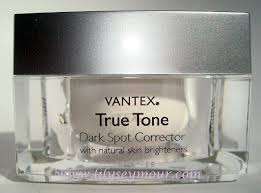 This skin product targets specific acne marks that can't be covered up by concealers or foundations. They are made of pigments that can render a blemish- free skin with the most subtle alteration in skin color. Apply Kenmen Corrective Makeup and finish off with a foundation or a powder.
6. Choose the right makeup tone for you.
Consider your skin tone when selecting makeup for men. Apply a small amount on the back of your hand and see if the color would easily blend with your complexion. A good tone should never be lighter or darker than your color. This would help achieve a natural look when covering pimples.
7. Use foundation only when necessary.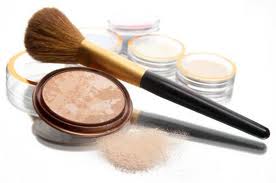 Numerous foundation and concealing powders can help men hide blemishes and acne scars. Do not use them to hide breakouts as this can only worsen the skin condition. Opt for face foundations or powders containing gentle ingredients. The Clinique Skin Corrector for Men is specially made for sensitive skin which is safe to use directly on problem areas.
8. Bronzer can help reduce the appearance of bumps due to pimples.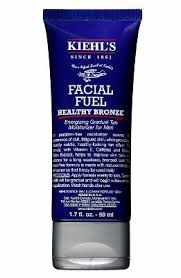 The Keilh's Bronzer is a good choice to hide bumps. Though considered as a summer cosmetic product, this kind provides a good cover up for pimples and acne. It gives a natural look to guys who have dark and sensitive skin. Apply a small amount on affected areas and spread evenly using a brush.
9. Use green concealers for light skin.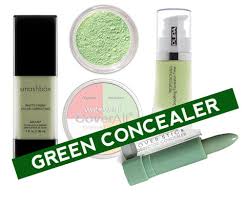 Using this colored concealer is recommended for guys who are light- skinned. Apply dabs of this product on spots where pimples and acne scars are visible then spread gently in circular motion until it fully blends with the skin. Brush off the entire face with a concealing foundation to even out the complexion. There are also other colored concealers that work best for other skin types.
10. Use a mineral skin foundation.
This kind of cover up has added ingredients that can protect the skin from harsh elements and reduce the risk of increased pimple growth. This product usually comes in the form of a loose powder that can finish off the face after applying a moisturizer. It reduces shine caused by oily skin, covers spots and makes the skin look smooth.
These ten practical tips on how to hide pimples using makeup for men will surely make you look attractive and feel more confident. You will no longer be embarrassed to attend parties or show up on dates. So what do you think?