No Comments
Top 10 Hair Removal Cream for Men To Keep You Looking Fresh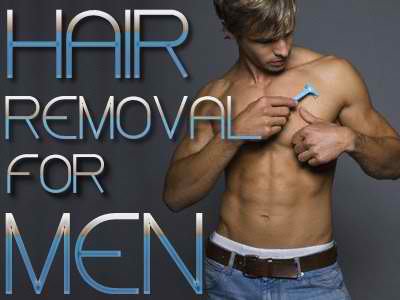 Most men hate thick body hair; they can lead to pimples and cause poor skin texture. One way to get rid of this is by using hair removal cream for men. Thanks to these wonderful products, men do not need to face the mirror every day just to shave.
Here are the top ten hair removal products that will keep you looking fresh all day.
10. Veet for Men Hair Removal Gel Cream  
This hair removal cream for men gives a clean shaven look with zero nicks and cuts usually left behind by an ordinary shave. Apply this cream on your back, chest or shoulders. Leave for 2 minutes and rinse. This formula keeps the skin smooth and stubble free for several days. Retail price is $10.
9. Bare Pair 'Double Team' King Kombo
One of the best hair removal products for men. This comes with a soothing skin salve and an exfoliating glove. This is fragrance-free, non-comedogenic, and free from artificial dyes. It can be applied in the shower and leaves the skin smooth and supple in just a few minutes. Retail price is $27.97.
8. Moom Organic Hair Removal Kit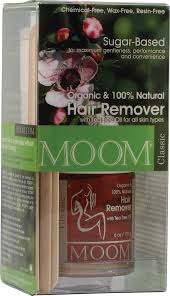 This hypoallergenic hair removal cream keeps the skin free from hair up to 2 months. The kit comes with a 6 ounce tube of hair remover, washable fabric strips, applicators and a booklet. The cream gently removes both fine and coarse hair up to the roots and is very ideal for sensitive skin. Retail price is $20.
7. Dermology Hair Removal Cream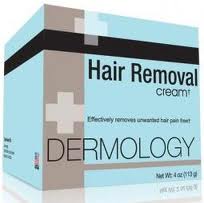 This works well for men and is proven to remove hair in just one application. It is pain-free and removes the hair easily. Constant use does not result to dark patches and dryness. It contains aloe vera and honey that keeps the skin healthy. Dermology is safe to use on any parts of the body. Retail price is $50.
6. Nad's For Men Hair Removal Cream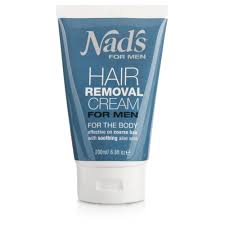 An effective hair removal cream for men that works in as fast as 4 minutes. This can remove even the thickest hair on any body part and will leave it smooth. Simply apply a generous amount on the skin, leave for a few minutes then wipe with a clean cloth or wash off. Retail price is $20.
5. Nair Shower Power Max Hair Remover Cream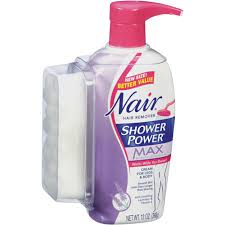 This contains lavender and Vitamin E to keep the skin healthy. Take a small amount and rub on any desired area then rub off gently with a specially designed sponge and rinse with water. This is recommended for thick, coarse hair and can be applied in and out of the shower.  Retail price is $7.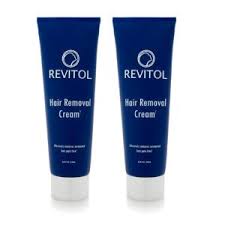 Men can use this effective and safe product on virtually any part of their body. It's easy to apply and gives the best result even in small amounts. Apply on a desired area and wait for 10 minutes then simply wipe off with a tissue paper. It inhibits hair growth through constant use. Retail price is $40.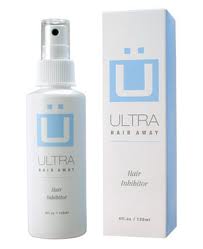 Shave no more with this hair removal cream.  Ultra Hair Away permanently prevents hair from coming back. It's made of natural ingredients and can be used safely every day. A single bottle is good for one month use. Retail price is $50.
2. Andre Extra Strength Depilatory Cream Hair Remover for Men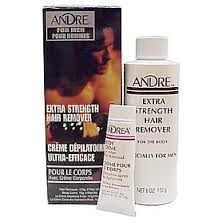 Proven to be effective in removing tough body hair, Andre depilatory cream has no unpleasant or irritating odor. The cream melts the hair just beneath the surface of the skin so you won't expect regrowth any time soon. Retail price is $5.
1.Sally Hansen Pain Free Brush On Hair Remover Crème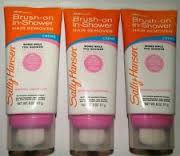 Simply apply Sally Hansen on the skin, leave it for 5 minutes, then brush off or rinse. It gently removes the hair and prevents it from coming back for 2 weeks. This product contains fruit extracts and flower oils that are generally good for the skin. Retail price is $7.
By using hair removal cream for men, you can finally say goodbye to razors bumps and prickly stubble. Carefully read the instructions on every product to get the desired results.
Your Turn
Do you know other hair removal creams? Let us know what you think.