No Comments
Top 10 Sex Scenes from Movies to Watch With Your Partner on an Intimate Night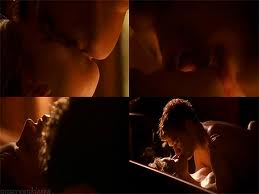 We may not admit it, but sex scenes from movies are sometimes more steamy than the usual porn. We even see our sexual fantasies in those scenes, especially when they are being portrayed by our favorite actors and actresses. These scenes are so dragging that we sometimes catch ourselves trying to mimic them, only to end up being tangled and looking stupid. All the lighting, scripts, background music, characters and the exciting plot that build up the tension makes sex scenes even more intense. Nothing beats watching two (or three) characters on wet and wild bed scenes with your partner. Here are the top 10 hot and steamy scenes from movies:
10. Cruel Intentions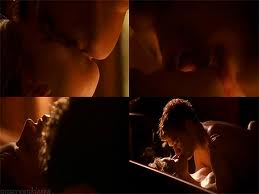 In this movie, Kathryn (Sarah Michelle Gellar) makes a bet with her step-brother, Sebastian (Ryan Phillippe). She thinks that Sebastian will not be able to bed Annette, a virgin who wants to wait for the right time to have sex. Sebastian accepts the bet. Kathryn gets his beloved Jaguar if he loses, if he wins, he can have Kathryn. Sebastian eventually falls in love with Annette, who tries to resist confessing her love for him. A conflict makes Annette move away, but Sebastian tracks her down to profess his love. Annette gives in and they make love.
9. Titanic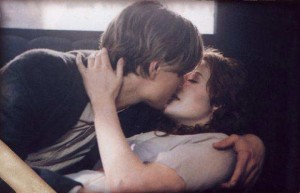 The movie explains the love story of a lady who survived the Titanic tragedy. The 101-year-old lady survivor named Rose tells her story to her grand children set on April 10, 1912. The young Rose (Kate Winslet) boards the ship along with her mother and fiancée. They join the upper-class passengers. Meanwhile, Jack (Leonardo di Caprio) and his best friend win free third-class tickets from a game. Rose begins to feel depressed with her situation and tries to commit suicide at the aft deck, where Jack saves her. Their special friendship begins and eventually turns into romance, where they make love at the back of the Limousine.
8. Silver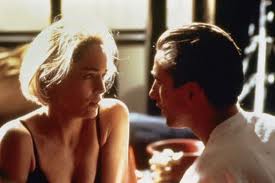 Carly Norris (Sharon Stone) moves into a new apartment where she is told of resembling a woman who used to live in the same apartment – that woman is believed to have committed suicide by jumping off the balcony. Zeke Hawkins (William Baldwin) is the owner of the building and finds himself into liking Carly. Zeke is successful in seducing Carly. One night, Zeke invites Carly into his apartment. On her arrival, the room is dark but Zeke manages to sneak behind her and the sex begins.
7. 9 ½ weeks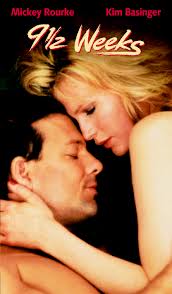 Elizabeth (Kim Basinger) and John (Mickey Rouke) starts an affair, showing that a casual relationship can last about 9 ½ weeks without getting things complicated; hence, the movie title. The entire movie is full of erotic scenes. The two characters could not resist each other that they can even do it in a dirty back alley. Majority of the scenes are either sex scenes or foreplay. The two characters have contrast personalities: Elizabeth looks for true love, while John tends to use people for selfish reasons. John shows a lot of sex tricks like blindfolding, chocolate syrups, ice cubes and many more.
6. Unfaithful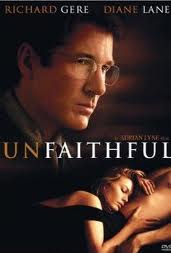 Connie Summer (Diane Lane) is having an adulterous affair with Paul Martel (Olivier Martinez). The series of sex scenes show up in Connie's daydreams after she sleeps with Paul. All the facial expressions of Connie, showing nervousness and excitement are seen in the entire sexual experience. Their actions really affect the feelings of its audience, making them feel like virgins again. The concept of adultery gives Connie a sense of pleasure and the thrill keeps building up.
5. Skyfall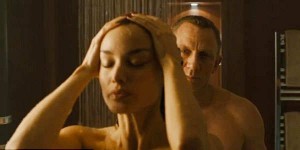 James Bond movies are famous not only for the extremely cool gadgets, but also for the hot female accomplices. Daniel Craig and Benerice Marlohe are both fit for their respective roles, Bond and Severine. Their sex scene takes place in the shower, making it both figuratively and literally steamy. Severine finds protection in the arms of secret agent, James Bond.
4. Twilight: Breaking Dawn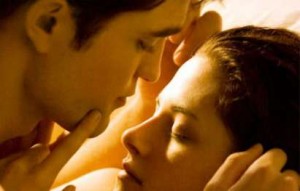 Bella Swan needs to make a choice between a wolf and a vampire. In Twilight's previous books, Swan finds herself going to Jacob for comfort because of Edward's more complicated situation. The Twilight Saga shows a love-triangle before Breaking Dawn. Lucky for the fans of Edward Cullen, Bella Swan decides to marry Edward, making Jacob forever in the friend-zone. At first, Edward is hesitant in making love with Bella for fear that he might hurt her. Because of a tough dilemma, Bella becomes a vampire. From this point, the bed scenes are on. Their honeymoon is full of hot and steamy sex, not to mention Bella's new found strength that makes things even more interesting.
3. Batman: The Dark Knight Rises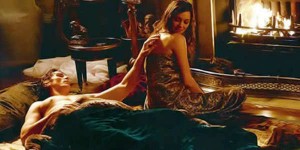 Just like the James Bond movies, movie-goers find Batman movies equally intense. Viewers find the character of Batman really attractive, which Christian Bale has given justice. In the Batman movie, the Dark Knight, men go berserk and find themselves with racing pulses as Anne Hathaway portrays the role of the hot Catwoman. As Bruce Wayne enjoys all the passionate kisses leading to a love scene, viewers will only see bare shoulders and some decent skin. The intimate scenes are really hot, but the sex scenes are off the camera.
2. Hope Springs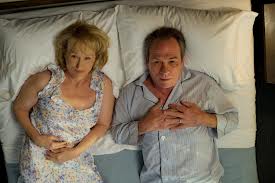 This romantic comedy movie is definitely a must-watch. Veterans Meryl Streep and Tommy Lee Jones make a romantic love scene. They portray a couple struggling their way to ignite the fire back into their marriage. It may not be like the teenagers favorite with younger actors and sexy lingerie, but this movie is more on the realistic side than fantasy.
1. Revenge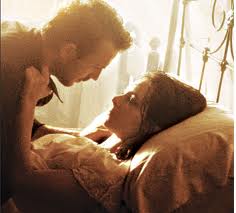 Kevin Costner plays Michael Jay Cochran, who needs a holiday after serving the navy for 12 years. He meets his buddy Tiburon Mendez (Anthony Quinn) and his young wife Mireya Mendez (Madeleine Stowe). Both characters, Mireya and Michael, feel an intense desire for each other. They both know that the consequences will not be good. In one of the party scenes, Michael and Mireya are unable to get a hold of them. They end up having that wild sex against a door with Michael holding Mireya's thighs on his waist as he humps away.