No Comments
Top 10 Stylish Winter Hats For Men
Men's fashion has changed a lot. However, winter hats for men have survived all such changes and are still considered as an important winter fashion accessory. If you select wisely, then not only a good hat will protect you from cold but will also up your style quotient.
A few tips for choosing good winter hats for men:
The color has to be lively, mild and, to some extent, sober.
Avoid bright fluorescent red, greens or yellows.
Let the hat fit the occasion.
So, choose wisely!
Now after learning the rules of the game, let us check out the top 10 winter hats for men with ear flaps:
10. The Watch cap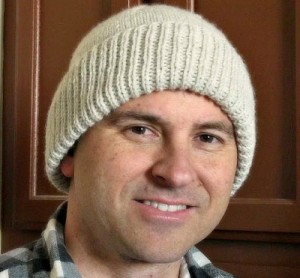 This hat is also referred to as Turque, Beanie, Sock cap, Stocking Cap or even a Burglar Cap. It has military origins and is of knit material, with round and symmetrical shape.
9. Ushanka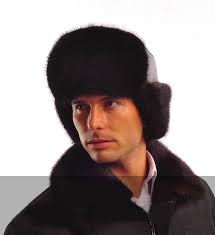 The Ushanka is a traditional Russian fur cap which covers the upper part of the ears. It is made from fur and has been considered as one of the best winter hats for men in Russia.
8. The Aviator Hat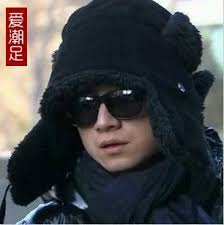 The Aviator Hat is made for extreme winters. They are made of fur and feature elaborate ear and neck flaps. As the name suggests, this hat is usually worn by pilots during open cockpit flights to protect themselves from strong, cold winds.
7. The Trapper Hat
The Trapper Hat combines the style of an Aviator cap and the comfortable feel of an Ushanka. It is widely worn both for its style and warmth.
6. The Astrakhan cap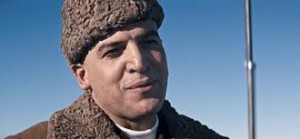 Astrakhan is a Russian word for the soft and dense wool of Karakul lambs. Also known as the Ambassador Hats or Karakul Caps.
5.The Canadian Wedge Caps or the Jinnah Caps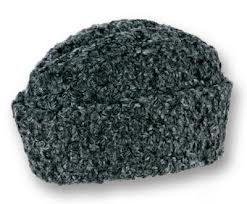 These caps are the locally modified versions of the Astrakhan caps. They can be worn for both formal and informal occasions with perfect ease. Ideally worn during winter along with a high-collar winter dress.
4. The Felt Dress Hats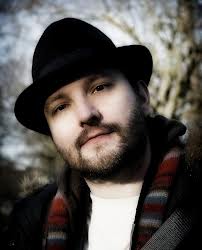 This design is popular in various styles like that of fedoras, Bowlers or Hamburgs. In winter, they come in thick and woolen fabrics. These caps feature ear covers that can be folded when not in use, thus combining style and utility.
3. The Military Cold Weather Head Caps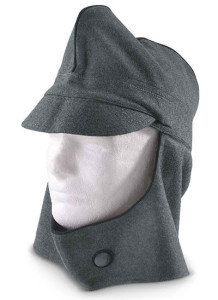 These winter hats come with high front peak that act as a windbreaker; a soft brim to protect eyes from the snow and sunlight; and ear flaps which are wide enough to cover the neck and can be buttoned up when not in use.
2. The Stormy Kromer Hat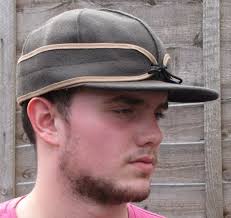 This American style winter hat was named after Stormy Kromer, a train engineer whose wife made him a firm hat that could resist even the fiercest of winds.
1. The Beard Hat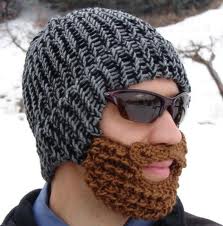 This is a knit wool cap that covers the head, ears, neck, and chin from all sides. It is a very formal hat and is meant to be worn outdoors in extreme cold.
Your Turn
Do you know of other winter hats for men that offer both great style and warmth? Let us know your recommendations on the comment section below.