No Comments
Experts' Choice: Top 10 Men's Watch Brands For 2014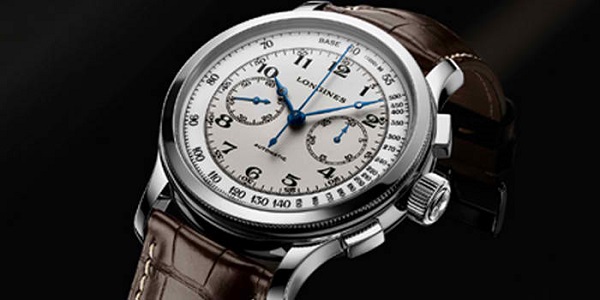 Women have their bags, jewelry and shoes to complete an outfit—men will always have their watches. They say the watch a man sports on his arm defines his status in society. If you want to signify your worth, you will go for the top watch brands in the market nowadays.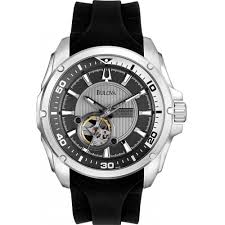 When you choose Bulova, you are choosing a line of watches that is first-class in technology but definitely not in price.
Their latest innovation, the Marine Star Chronograph Stainless Steel Bracelet is a versatile timepiece manufactured with quality Japanese quartz movement. It has a tachymeter, so it is capable of reading different speeds and distances; and it is conveniently water-resistant up to 330 feet.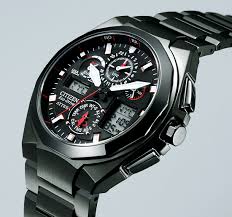 Of the top watch brands, Citizen is among the most affordable. Their ambassadors include the likes of Matt Kenseth and Eli Manning.
Their newest introduction, the Eco-Drive watches is of an environment-friendly operation because instead of using battery power, they rely on natural and artificial light to run. It also boasts the technology called "atomic timekeeping" so that it captures and displays time that is most accurate to one second.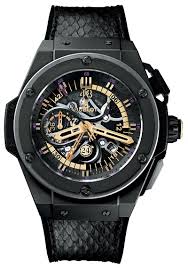 The Swiss enterprise, Hublot, was founded in 1980 by Carlo Crocco, is considered the most expensive watch today and selling at $5 million. Their Classic Fusion Ultra-Thin Skeleton, with a 45mm titanium case, sapphire dial and black leather and alligator strap is its most popular model today.
Invicta, is a Swiss-made watch that are primarily hand-made and considered one of the top watch brands. Empowered by the forward thinking that maintains innovation, quality and consistency of brand, The Invicta Watch Group still produces the most supremely crafted timepieces.
Its most popular design model, The Russian Diver, showcases a polished stainless steel case and a flame-fusion crystal dial window plate. It has six cogs on the face plate and a fine silver skeleton look that is enveloped by a black bezel.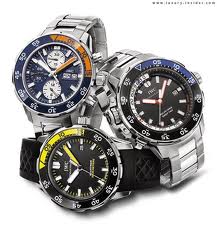 This Swiss-manufactured timepiece was introduced in 1868. The Portuguese Chronograph Classic boasts a 45mm titanium case, black rubber and alligator leather strap and a sapphire dial. Their designs showcase contemporary reinterpretation, especially of their most classic designs, but are kept at high value because their manufacturing is kept at a limit.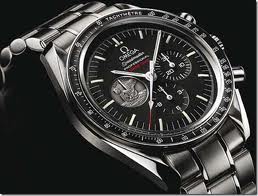 Retailing at $3000, depending on the model and design, Omega remains as one of the top watch brands in the market. It is Swiss-made and has been known in the watch market as an innovator, especially with their Speedmaster, Seamaster and Constellation collections.
The Speedmaster Series, inspired by the chronographs that Apollo astronauts wore to see the "dark side of the moon", is made of precious and elegant zirconium oxide material with a 44.25mm case made of ceramic.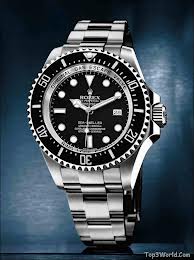 In the world of men's watches, Rolex is still one of the top watch brands. Exhibiting true innovation for over a century, every aspect of the Rolex timepiece is a thing to marvel. From the ultra-waterproof oyster case, to its precise and almost invisible mechanism of movement, to its luxurious materials, Rolex exudes its own brand of style and perfection.
The Oyster Perpetual GMT-Master II is a fine looking piece with its 40mm steel case, black dial and steel bracelet. It is a mere reproduction of the one that was introduced in 1995.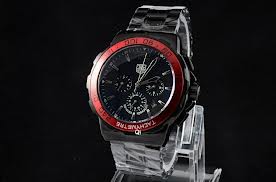 Tag Heuer is a classic and is still one of the top watch brands today. If you are looking for a nice fancy timepiece, they offer a wide array of designs and models that will fit your personality and function. Retailing between $1000 to $3000, it exudes true worth and style.
The Tag Heuer DNA is renowned for precision engineering, sporting heritage and quality. The Tag Heuer Carrera Automatic Chronograph takes the spotlight.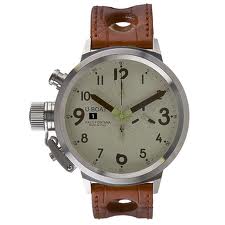 U-Boat is Italian and is one of the top watch brands today. It retails at around $1000, with some designs priced below, so you can embrace elegance at a more reasonable price.
The Welder Chronograph K-33, the most prestigious in their line of watches, showcases a black iron-plated steel case with color accents like blue or red. It is a sports watch, able to withstand underwater depths of up to 330 feet, so it is perfect for the most stylish and outgoing type of men.
1. Zenith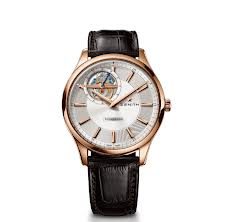 When renowned sky diver, Felix Baumgartner, wore his Zenith as he plunged into the Earth's atmosphere, the brand gained equal appreciation. Swiss-made and truly elegant, it is not surprising that it is among the top watch brands.
The El Primo Stratos Flyback retails at $6,000 and is a true revelation of opulence and style with a 45.5mm steel case and blue sunray dial. It has recently won the "sport" category prize for its unique design and function.
Watches are more than just for telling the time. With the right brand and style of watch, the true personality of the individual is reflected. The most stylish men choose the right timepiece because they want it to speak who they are and who they want to be. How about you, which top watch brands do you love?