No Comments
Top 10 Totally Free Date Ideas You Need To Try Now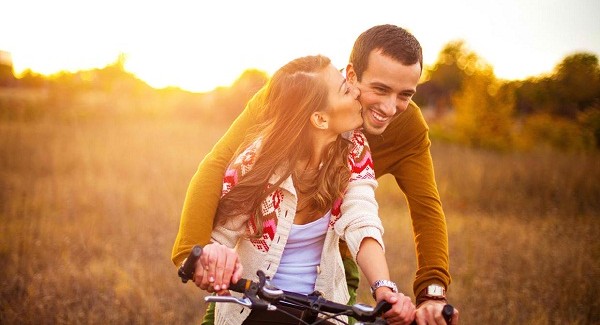 Getting a date is not as hard as spending for one. And although we always want to flatter that special girl with the most special and unforgettable date, our finances don't always agree with us.
So if your wallet is the problem, then do not fear. These 10 great free date ideas are here:
Enjoying the cosmic view
On a bright starry night, you can take her to the park or even just in your backyard to enjoy the view of the heavens. Stargazing isn't only a popular free date idea, it is also one of the most romantic ones out there.
All you really need is a mat to sit on. You can also intentionally forget the blanket so that she will be "forced" to use the human one. And wouldn't it be so romantic to make a wish upon a star with your special someone beside you?
A walk with the dog
Women love pets and are always smitten by the face of a cute little dog. So the next time you take your dog for a walk, take your girl along with you. Bring some dog treats and stop at the park. You could spend a couple of hours there teaching your dog new tricks. Or you can just play around with your pet while you bond with your girl.
She should be impressed by your love and care for animals, which could easily translate to you being a loving and caring partner.
Watching a good movie
Movie theaters are expensive, but you can always find a good movie on free TV. A date at home would not only be romantic, it will be the perfect opportunity to have her for yourself.
Privacy is always guaranteed in your living room couch, and it could also be a great time to get cozy with her. And remember that getting her to your living room is one step closer to getting her to the bedroom.
Muse at the museum
Get to know the story of your place or city by taking your muse to the local museum. Choose a day of the week which is usually lean so you can have the perfect hideaway.
You don't have to be a good historian to impress her. Just enjoy the beauty of the art pieces and items as you enjoy her natural beauty. Who knows, your history as a couple could start there.
Nature trail
If your area has some great hiking trails, hiking is another favorite free date idea.
Although it sounds tiring at first thought, hiking is a fantastic time to get away from the daily pressures and stresses of our lives. It is also a great opportunity to enjoy some private time together and get to know each other better.
Home cooking
Use your collective ideas and culinary skills to whip up something delicious out of nothing. Well not really nothing. Nothing here means no shopping and making use of whatever is inside your refrigerator and kitchen. That would add challenge to the simple task of cooking a meal. Doing this with someone special makes it more creative and fun. Bon appetit!
Music to the ears
Although her voice may already be music to your ears, go pick up a free weekly and check out the upcoming free concerts in your place. These outdoor concerts are usually crowded because they are free, but you can always use it as an excuse to hold hands with her. But seriously, music is food for the soul. Free music is relaxing to the ears, and good for your solvency.
Go swinging
No, not that swinging. Bring out the youthful side of yourselves by playing like children in the swing at the local playground. You can also enjoy the slide and just release your fun side by being kids for another day. Make the favorite see-saw romantic by sitting opposite each other. Playground time was always happy time as kids. It's always great to rekindle those moments with the special person in your life.
Happy house hunting
You can always go house hunting even if you don't really plan to buy one or even if you want to but can't afford one. Walk through the neighborhood to check out these houses, and you get another excuse to hold hands with her.
Other than that, sharing both your ideas on your dream house can be seen as looking into the future.
Getting a massage
You don't have to go to the spa to get a massage. You can do it at home and that would be exciting. But what will make it more exciting is if you would trade massages. Yes, it a "you do her and she does you" thing. The best date ideas doesn't get as romantic and sensual as this. Just make sure you flip a coin to see who the first giver is. Because once you've received a massage, you might no longer have the strength to give one.
Going on a weekend cruise or jet-setting to Paris are fabulously romantic ideas. But if you can be fun and creative, the 10 free date ideas above can even be more romantic because of the personal touch and the effort. Remember that the best things in life are still free.