No Comments
Top 10 Incredible Mob Movies Of The Past 20 Years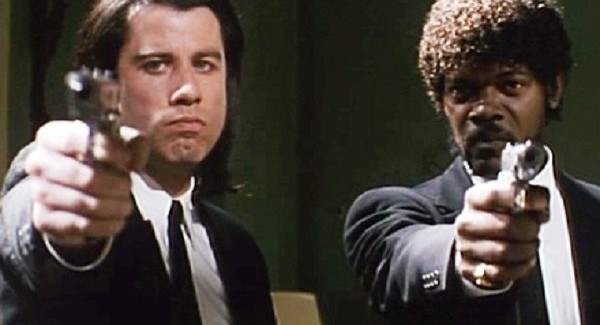 In 1972, the movie industry witnessed the mother of all mob movies—The Godfather. Two sequels and forty two years later, film makers have been inspired to put the mobster theme to their creations. And although none will probably surpass the greatness of Francis Ford Coppola's masterpiece, we have seen many gangster movies worthy of our admiration.
Here are the 10 best mob movies of the last 20 years:
The Departed  (2006)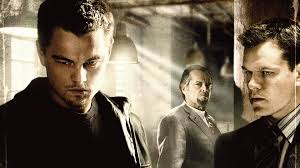 A remake of the 2002 Hong Kong film Infernal Affairs, The Departed won four Oscars including Best Picture. It's a powerful story about a police officer infiltrating a mob and a gang man doing the same to the police squad. The Departed is long enough to combine the three Infernal Affair movies, but with an impressive cast led by Jack Nicholson, Martin Sheen, Leonardo de Caprio and Mark Wahlberg, it is the best mob movie since the Godfather series.
Pulp Fiction (1994)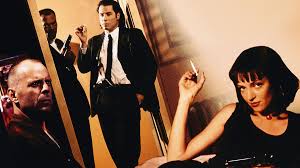 This film won as  Best Picture in the 1994 Cannes Film Festival and is recognized as Quentin Tarantino's best movie ever. The movie revolves around the series of events that connected the lives of two mob hit men portrayed by John Travolta and Samuel l. Jackson, a boxer rendered by Bruce Willis and  a mobster's wife characterized by Uma Thurman. Tarantino masterfully incorporated  brilliant dialogue, lots of humor and lots of violence in to make this one of the most influential movies of the 90's.
City of God (2002)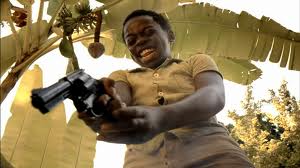 Watching this Brazilian masterpiece may be painful, but it simply tells the true story of what is happening in the streets of Rio de Janeiro: That children and teenagers are the victims of drugs and organized crime. Terrifying yet captivating, this Fernando Meirelles movie ranks as one of the best international movies ever made.
Casino (1995)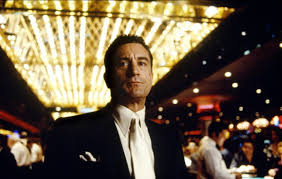 Sharon Stone delivers a masterful portrayal of a Casino operator's trophy wife in this story of greed, deception, betrayal and power. Robert De Niro is Stone's mobster-husband Ace Rothstein while the infectious Joe Pesci is the mob enforcer Nicky Santoro. Appropriately set in the gambling Mecca of this universe, Casino depicts the both glittering lights of Vegas and its brutal side.
Heat (1995)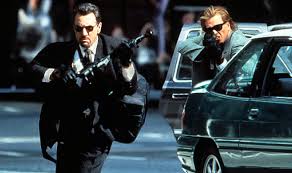 Al Pacino and Robert De Niro explode as protagonists in this action filled mob movie. The movie is about a robbery gang who is starting to feel the heat after innocently leaving a clue in a botched heist. Heat doesn't only light up the screens because of its actions scenes, but because of the warm scenes shared by Pacino and De Niro that were both touching and enthralling.
American Gangster (2007)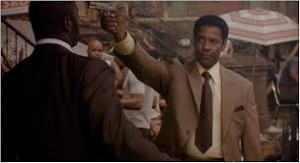 American Gangster is a biographical film about the criminal life of Frank Lucas and an honest policeman named Richie Roberts who tries to bring down his drug empire. The movie's story is well told because the leads were played by two of cinema's best  actors: Denzel Washington as Frank Lucas and Russell Crowe as Richie Roberts. Well directed and with brilliant cinematography, this Ridley Scott film ranks as one of the best mob movies in recent years.
Gangs of New York (2002)
Scorcese once again scores in this epic tale of gangster revenge set in the 19th century. This well-paced movie marks the first Scorcese-De Caprio tandem. The film has a beautiful 1860's setting and an impressive production design. The vicious Bill the Butcher character may perhaps rank as one of the greatest villains of our generation because of Daniel Day Lewis' scintillating performance for which he received excellent reviews.
The Italian Job (2003)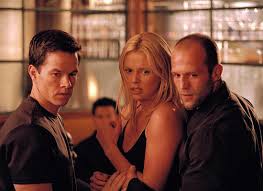 The movie is a fast paced and action packed remake of the 1969 British film with the same title. Mark Wahlberg plays Charlie Croker as the leader of a group who plans a gold heist versus a former associate who double crossed him in the past.  With mini coopers speeding the streets of LA, a brilliant master plan and a dangerous Ukrainian mob family in between, the movie is both exciting and entertaining.
Donnie Brasco (1997)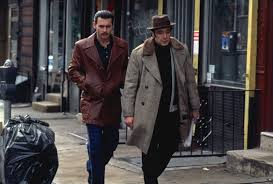 This movie is based on a true story and is an adaptation of the book written by Joseph Pistone and Richard Woodley . Donnie Brasco is the alias of FBI agent Joseph Pistone, played by Johnny Depp. After being planted to a New York crime family, Brasco finds himself getting too personally involved with Al Pacino's character Lefty Ruggiero. Its rich screenplay and clever acting make it a first class mob thriller.
Public Enemies  (2009)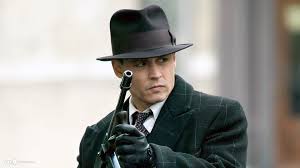 Filmed in HD, the movie brings back in meticulous detail the important events in the life of American gang man John Dillinger. Johnny Depp plays Dillinger, the notorious bank robber in the 1930's American crime wave.  On the other hand, Christian Bale suits up as FBI agent Melvin Purvis who tracks down Dillinger. Although not the 100% accurate story on Dillinger, the movie holds water and feels real from start to finish.
The legendary Mario Puzo, who wrote the Godfather in 1969, opened his novel with this line: Behind every great fortune, there is a crime. That is absolutely correct because these movies made a killing at the gates because of their mob theme.