One Comment
As Seen On Mad Men: Top 10 Sexiest Vintage-Style Glasses For Men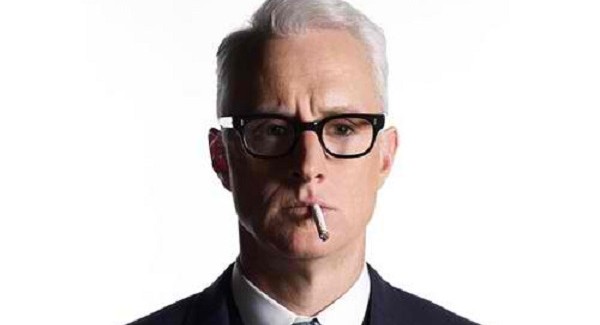 While the TV series Mad Men is coming to a close with its seventh and final season, there is no doubt that it has left a huge impact in men's fashion.
Mad Men isn't only getting the viewers, it's also setting trends. One revolution that it has started is bringing vintage men's glasses back to life.
Here are 10 of the most stylish Mad Men-inspired vintage glasses:
Giorgio Armani, GA 828 tortoiseshell optical glasses by Giorgio Armani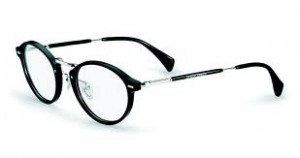 A vintage look is powerful. If you wear the GA 828 glasses, you could be mistaken for a scholar without having to read books and learn lessons in class.
Best suited for an artistic adventurer, these tortoiseshell frames evoke a highly educated man with an intellectual purpose. These glasses were popular in Oxford during the 1930's – 1950's.
18-carat gold plated frame sunglasses by Dolce and Gabana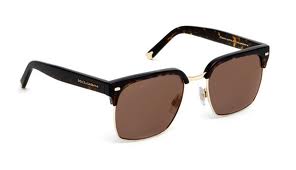 Dolce & Gabana's classic aviator glasses remind us of the masculine frames of the 50's pilots. This clear frame design gives optimum versatility as they can be worn and matched with indoor attire and still provide UV protection when you are outdoors. The design was created to portray masculinity while the 18-carat gold frame gives it an exclusive and elite look.
Ray-Ban Clear Lens Square Wayfarer Glasses Striped Havana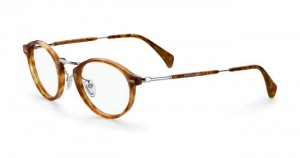 For over half a century, Ray-Ban has been associated with the word cool—and for the right reasons. Their glasses are brilliantly designed and they make anyone look absolutely cool.
Bob Dylan started the Wayfarers' revolution, while Tom Cruise brought it to Hollywood in the movie "Risky Business". These glasses are ideal for the fashion conscious men who want to project a hip and fun image.
"Bowtied Eyes" 1001305 Half-frame sunglasses, by Flint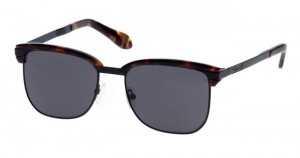 Flint Eyewear is a company whose sun glasses are 100% hand crafted using first class acetate and metal finishes. With these Bowtied Eyes design, Flint puts a spin on the classic Clubmaster with its own blend of sensibility. With spring hinges at the temples and reinforcements at the nose bridge, these spectacles were meant to work with style and quality.
John Lennon Walrus Eyeglasses by John Lennon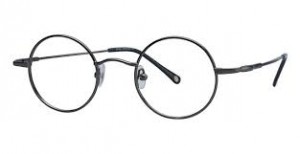 Who doesn't know John Lennon? Lennon was the front man of the Beatles. Arguably, the Beatles are the best band in music history, and Lennon is the most enigmatic musicians of any generation.
Lennon's signature look was his round glasses, and that tradition is carried out by this stylish round frame. This eyeglass fits any kind of face and is a must have for the hippie kind of dude who loves John Lennon.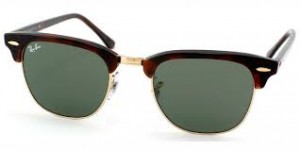 The Ray-Ban Clubmaster sunglasses' popularity is unrivaled and unmistakable. Whether you want to make a statement with your looks or you just want to own the best sunglasses in the market, then you have to get this Ray-Ban.
This design uses an acetate plastic frame for lightweight comfort and cutting edge style. The square shaped design of the Clubmaster is both bold and classic.
Hemingway 4613 Eyeglasses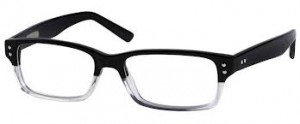 Hemingway was an original American great with a signature style that was his own. Men who identify themselves with the many facets of this iconic celebrity's legendary lifestyle will most definitely see themselves wearing this collection. These rectangle shaped design has a skull temple and a universal bridge.
Vintage American Optical A/O Pilot FG-58 Sunglasses – 12K Gold Filled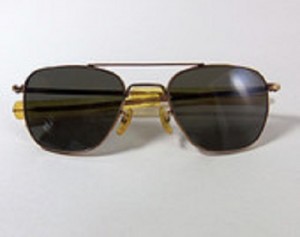 AO's FG-58 sunglasses are the real Korean War era military pilot's sunglasses and are also known as the 1958 flight goggles. This square shaped aviator glasses are 100% made in the USA and were popularized in the movies by Robert Duvall and Johnny Depp. These also appeared in the movies "Apocalypse Now" and "Taxi Driver" and was also popularized by the TV series "Mad Men".
Persol P27 Ratti Patent Aviator Sunglasses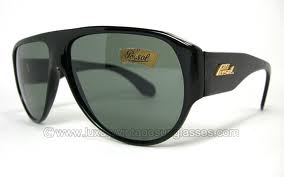 The Persol P27 Ratti sunglasses were one of Persol's unique styles. This aviator design is sporty and features thick but tapering ear stems. The gleaming Italian tortoise frame combines dark and light tortoise on its stems which gives it the look of wood. This rare pair of 1940's Italian military aviator glasses are so cool and classy that even Maverick would've wished he flew for the Italian Air Force.
Burberry BE2149 glasses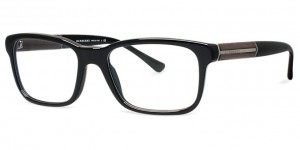 The Burberry BE 2149 comes from Burberry's Prorsum collection. Straightforward yet elegant is perhaps the best way to describe Burberry's BE2149 glasses for men. On each side of the frames is a luxury wood accent with a solid horizontal strip of metal engraved with "Burberry". Crafted with fine acetate, this rectangular designed frame looks unique and classy.
So Don these glasses like Draper and carry them like Harry. Style those eyes and be sexy like a Mad Man.