No Comments
Best Shampoo For Men: 10 Products to Kiss Your Hair Woes Goodbye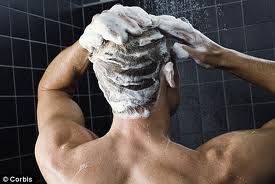 Admit it: we never really think about buying "the right" shampoo. Heck, we don't even think about shampoo. If the stuff lathers, we're good. But here's the thing:  we sweat more, have oilier scalps and are more prone to dandruff than women. So why the hell are we using shampoo that's formulated for our wives and girlfriends?
Take matters into your hands and pick the best shampoo for men that suits you. Whatever your hair woe – thinning hair, dandruff, dry or oily hair – we've got you covered.
1. Dove Men+Care Thickening Fortifying Shampoo $5.39 for 12 fl. oz.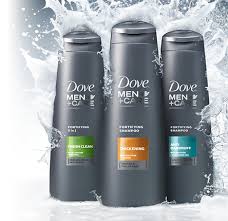 Alright. We'll all go bald eventually. But for now, we could do something about that thinning hair. Initial impression: This product does make the hair fuller and lifts it up from the roots. It has caffeine and calcium to thicken hair, so that probably does the job. The shampoo also smells clean, manly and the texture isn't runny.
2. Paul Mitchell Tea Tree Special Shampoo $15.50 for 10.14 fl. oz.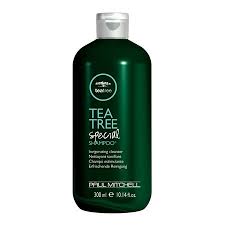 Got dandruff and itchy scalp? Then this shampoo will give you the relief you need. The secret is in the tea tree oil of this product – it's also known to treat dry scalp, stimulate hair growth and get rid of head lice, if you've got that kind of problem. Tea tree oil also fights against bacteria and removes dead skin cells. For overall hair and scalp health, this is easily the best shampoo for men.
3. John Allan's Sport Conditioning Shampoo $16.00 for 12.6 fl. oz.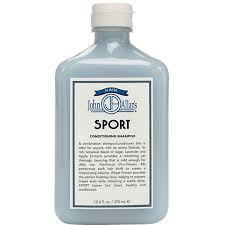 This conditioning shampoo gives relief to dry hair. It has Panthenol (Pro-Vitamin B5) that moisturizes and  lavender, sage and apple extracts for thorough cleansing. Wheat protein helps tame frayed ends and gives hair a healthy shine. It also smells subtle – not too sweet and not too musky – and works up a good lather.
4. TIGI Bed Head B for Men Clean Up Daily Shampoo $20.45 for 25.36 fl. oz.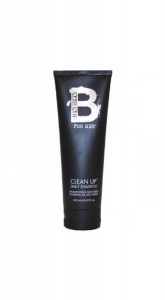 For oily hair problems, this gentle cleansing shampoo does the job. It has saw palmetto, sunflower  and lemongrass extracts to keep hair healthy and shiny. Ginseng root extracts condition and strengthen the hair and menthol gives the scalp a tingly, refreshed feeling. This product cleans hair without drying it out.
5. CLEAR Men Scalp Therapy Anti-Dandruff Shampoo $5.79 for 12.9 fl. oz.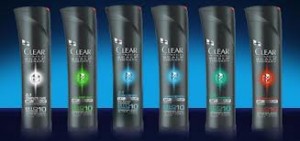 The product promised "no visible flakes when combing" and it pretty much lived up to that. It   gets rid of dandruff and smells good too, without the chemical/medicine scent of other anti-dandruff shampoos we've tried. It also doesn't dry out the hair, which is a common problem for these types of shampoo. It's clear: this product is the best shampoo for men with heavy dandruff problems.
6. L'OREAL Paris Vive Pro for Men Daily Thickening Shampoo $11.75 for 13 fl. oz.
The problem with "thickening" shampoos is that they often make your hair greasier than a mobster's from the 50's. Thankfully, this product from L'OREAL doesn't; it gives volume and fullness to thinning hair minus the grease. As with other thickening shampoos, this product won't magically regrow your hair. You'd probably have better luck with tea tree oil-based shampoos if that's what you're after. Overall, this is a great shampoo to make your hair appear thicker, plus it smells good too.
7. American Crew Classic Daily Moisturizing Shampoo $21.81 for 33.8 fl.oz.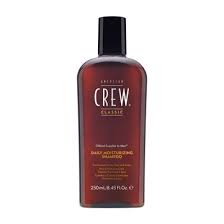 Maybe you don't have any real hair or scalp problems. Maybe you just want the best shampoo for men that's safe for regular use. Well, this product is it. American Crew's moisturizing shampoo does so much more than moisturize – it cleans hair well, doesn't dry it out and gives it a healthy shine. The smell is subtle too, manly but not overpowering. It's just great for everyday use.
8. REDKEN For Men Go Clean Daily Care Shampoo $28.23 for 33.8 fl. oz.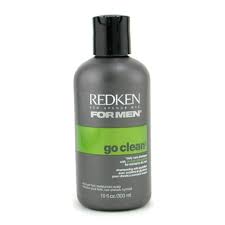 This product is a great everyday shampoo: it gently cleanses hair and gives it just the right moisture. It contains protein to strengthen the hair, and glycerin to give it shine. It also lathers quite nicely, with a neutral smell that's not overpowering. The result? Clean, great-smelling, softer hair, thanks to this great shampoo.
9. Head & Shoulders Old Spice 2-In-1 Dandruff Shampoo and Conditioner for Men $10.99 for 33.8 fl. oz.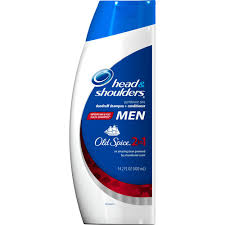 Yep, it's your anti-dandruff shampoo with an Old Spice twist. The result? An effective product that gets rid of dandruff with a smell that women love. The scent also lasts all day long, which is a bonus. And honestly, who wants to bother with conditioners? It's great that this product conditions hair too, because it cuts down shower time (and we're probably too lazy to do it anyway).
10. Phytoworx Organic Hair Loss Shampoo With Plant Stem Cells $59.99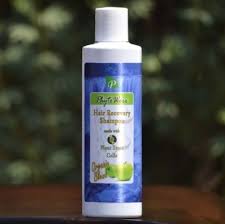 So this product isn't really cheap, but it does what other "thickeners" promise: it actually prevents hair loss and promotes hair regrowth. The product is organic, thus no sulfates or chemicals that could  harm your hair. However, if you have oily hair, you might want to wash with another shampoo first before using this product, as it can make hair greasy. Honestly, between going bald and 60 bucks, we'd fork over the 60 happily.
So which one is the best shampoo for men? The one that works for your scalp and hair problems of course.  Know what your needs are, and choose the right shampoo. Should be simple, right?