No Comments
Top 10 Hottest Tips & Positions To Enjoy A Shower Sex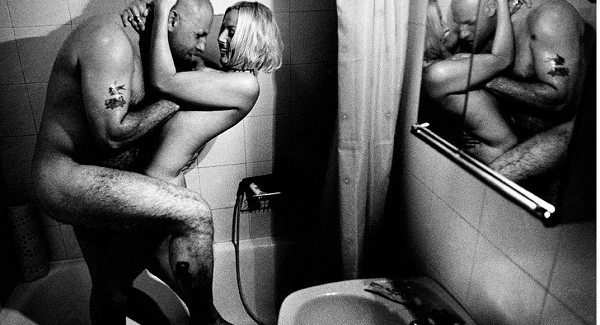 There are people who say that sex in the shower is uncomfortable and difficult to do. For starters, it may seem that way. But if you know what to do, shower sex can be fun, enjoyable and erotic.
Here are 10 tips and positions to enjoy shower sex:
Live show
Men like to eat their main course without the appetizer.  So make it more exciting by letting her put on a show for you first.
Let her tease you from the moment she strips in the shower to the time she lathers up her whole body with foam. Make her play with her body. Not only will you be more raring to join her there, she would also be more turned on by expressing her sexuality and sensuality.
Dog show
Now after the live show, it's time for another show—the dog show. The perfect sex position in shower sex is the all-time favorite the doggy style position.
Just let her bend forward and get support from the wall. While doing the deed, pull her closer to you by holding her hips. This will make it easier for you to thrust while at the same time both of you will enjoy a deeper penetration.
Use props
All shows need props. In shower sex, there are lots of sex products that you can use to spice up your act. There are vibrating foam sponges, vibrating massage soaps, suction handles and suction foot rests that make things more interesting in the shower.
Most women love the foot rest  to get more support and so they won't get leg pains while she anchors her ship. So choose one or choose all. Keep in mind that more is always merrier.
Slap those cheeks
Spanking isn't punishment in sex; it's a reward.
Spanking during sex is  very erotic and sexy. And women loved to be spanked. It's such a great turn on for them that they get intimate and emotionally charged all at once.
Spanking gets even sexier in the shower because of her attractive wet butt , the warmth of the water and the arousing sound of the wet slap.
Arrest her
No, don't turn her over to the cops. Just cuff her. Shower sex gets kinkier with a little bondage.
Tying her up wet against the wall will bring out the sexual animal in her. You can even go down "there" while she's cuffed. That would blow her away.
There are suction handcuffs custom made for shower sex which you can buy or you can just use towels, underwear or whatever you can imagine to get her strapped.
Lube up
Obviously, there is no reason to worry about drying up because you're in the shower. But getting lubed up gives a different kind of sensation that even water cannot provide. It gives both of you that sexual high that you need while you touch each other.
Use a silicon lube because it is water proof. And just a caution, don't spill it especially on the floor as the water make it more slippery. The last thing you want to get is an injury.
Playtime
The shower is the best place to heat up and indulge in a long foreplay.
The showerhead is always the perfect assistant for any man. You can let the showerhead run through her back as it washes away the foam. That is sexy. You can even use the showerhead to play with her intimate areas. Then you can always lather up each other with bath gel. This heats up once you start foaming each other's privates.
Sexy stand
Shower sex doesn't have to be wild all the time. It can be romantic if you try the sexy stand.
To do this, you have to stand in front of each other and have one of her legs wrapped around you as you enter her. Facing each other makes it easier for you to kiss and this position enables you to grab her cheeky butt and her boobs for more sensation. Do everything gently and this will turn out very intimate.
Wet T-shirt
Now what man wouldn't get aroused seeing his woman in a wet white T shirt and with no bra on? Getting a peak of those hard nipples and soft boobs through a wet shirt is absolutely mind blowing for any man. You can even leave that shirt on while having sex and that would be another turn on for you because of the excitement.
On the other hand, she can't wait for you to rip that shirt off her hot body. Now that's really sexually charging!
Start your day right
There is no better way to start your day than having your woman for breakfast. So when she takes that shower before going to work, jump into the bathroom and surprise her. Life's better when it's full of surprises—especially these kinds. These make relationships grow deeper and always makes your day better.
So if you think that the shower is  just for washing up or freshening up, try shower sex and feel the true power of the shower.