No Comments
10 Secret Places To Meet Girls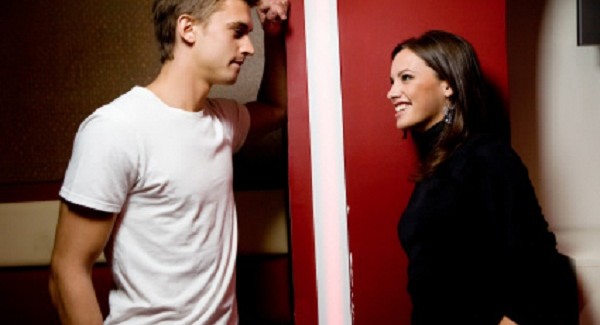 Can't get the women in the usual places because of the competition?
Fortunately, there are untapped and unconventional places where single men can meet girls. Success has a higher rate in these places because of the scarcity of men and the fact that girls will perceive you as someone cool for being in the most unusual places.
So if you're ready to know where these are, here are the 10 secret places where you can meet girls:
Gay bars
Talk about unconventional places, this one's probably the extreme.
A gay bar isn't just flocked by gay men, cougars and even older women. Attractive and hot women go there for clean fun and to have a good time with the gang of girls. Others prefer dancing there, where they can be free from the sneaky men who take advantage of a fully booked dance floor at a straight club.
What girl would not be impressed by your bravado for showing up at a gay bar looking for women, not men? That's hot man.
Run/Walk for cancer
Whether you are there in support of a cancer survivor or you're just there to check on the lovely ladies in attendance, a good deed is a good deed.
Supporting a cause like breast cancer prevention endears you to women because these are fund raising activities that support all women in general. For sure, there won't be male players there. So you've got them females all for yourself. Isn't it like hitting two birds with a single stone?
The grocery store
This one's cool but a little tough  because most creepy guys stalk their preys here. So here's the key: the best way to meet girls is while you're waiting in line at the cashier or when you're both waiting for the salmon or steak to be cut.
Avoid approaching women while they're picking grocery items. These are for the creeps. Especially when you're at the fruit section, avoid talking about melons or bananas. Moreover, don't ask her about her melons or offer her your bananas. That would be disastrous.
Dog Park
If you have a dog, this would be a perfect way to meet those pretty pet owners in the neighborhood.  Walk your dog beside those chicks and pets at the park. In a perfect script, your dog and hers should get along and if the dogs are of the opposite sex, they could start humping ( hmm?). And once your dogs get along, so should you.
If your pets want to meet again, so will you. That's your cue boy. The next time around, you might be playing with her puppies at a different park.
Ballgame
Men go to the ballgames to cheer their team and heckle the opposing squad. So the cute girls at the bleachers aren't getting their attention. This is your opportunity.
Chat with those pretty girls at the bleachers. Talk to them about the team. If they heckle, heckle with them. That should give you a common ground.
And did we say that the men are too busy watching the games? Those with dates sometimes let their girls take a backseat in favor of the game. You can snatch some girls too. Either way, this idea is a homerun.
Rehab/Recovery  programs
These rehab programs aren't just for alcoholics and drug addicts anymore. There are groups and meetings for people with problems in gambling, food or even spending.  There's so many of these programs that it's almost impossible to think that there is no group for you.
Even in the alcoholics and drug dependents programs, there is always a chance to find a diamond in the rough. Like a Lindsay Lohan? She's still hot right? There are quite enough females there with "herbies" worth fully loading.
Weddings
Of course, this should be an obvious choice. There should be a lot of single ladies in attendance. The bridesmaids might be the first group to look at. And yes, when the bride throws that bouquet, it is expected that the women who battle it out for those flowers are single. So you should always be alert during weddings. Who knows, you might be the next one to walk down that aisle.
Pilates class
Men aren't forbidden here, right? But most men would never take Pilates classes because they think it is so gay for them and  that it's just for women. Well let them be, because it's going to be their loss and not yours.
Those hot chicks want to maintain their whistle bait figure, so they are most probably taking Pilates classes. They would be impressed to see a real man joining a pro-girl class.
Museums/Art Galleries
More often than not, you will find a lot of educated women there. You cannot bring your tough guy image to art galleries and museums because it's a formal place or event.
Be elegant and show some class. If you don't know about the exhibit or the artist, don't pretend. Ask questions and try to find out about the exhibit. That would impress her and make you stand out like a work of art.
Coffee shop
A lot of girls hang out at the coffee shop while browsing the internet or doing some report/work with her laptop. If you spot a potential, approach her and ask her about the WIFI password of the café or if she's doing some kind of work. If she says she's just browsing through those social networking sites, maybe you can start by befriending her in Facebook. Ask if you could add her, and take it from there. It's as easy as a three in one coffee.
So take the cue, because maybe you've been looking for her at the wrong place. Start here, because love comes when you least expect it and from a place where you don't expect it.