No Comments
Top 10 Sexiest Movies On Netflix You Might Have Missed
If you're thinking about  warming up the night with a clean, hot and  sexy movie that isn't porn, the internet is always ready for you.
But if you don't have a specific  movie title in mind, Netflix has a wide selection of sexy movies that are perfect for a date night and ideal for solo viewing.
So sit back and relax. Here are the 10 sexiest movies on Netflix that you will surely enjoy:
9 songs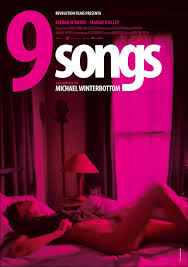 This 2004 independent British film starring Margo Stilley and Kieran O'Brien is considered as the most sexually explicit mainstream movie of all time because of the controversial scenes that included unsimulated sex, an oral sex scene and  an ejaculation scene.
The story revolves around an American student's steamy love affair with a British glaciologist. The title refers to songs played by different rock bands in concerts attended by the couple during the course of the movie.
The Brown Bunny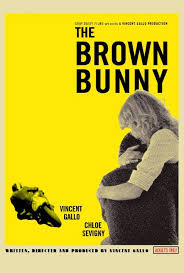 The Brown Bunny was a 2003 movie which was written, produced and directed by Vincent Gallo who also plays the lead role as a motorcycle racer who embarks on a  trip from New Hampshire to California to race again.
He meets various women along the way, but realizes that only one can satisfy his needs.  This ranks as one of the sexiest movies on Netflix, particularly because of the controversial blowjob scene performed by lead female Chloe Sevigny who was Gallo's real girlfriend at that time.
9 1/2 weeks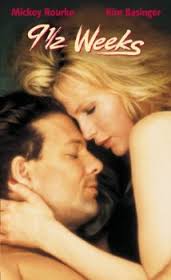 In her prime, Kim Basinger was a beast and her sensuality was the key to this film. This 1996 Adrienne Lyne film was a classic erotic drama film where Kim played an assistant at an art gallery who gets into a torrid sex affair with a Wall Street guy played by Mickey Rourke.  The  couple engages in various experimental sex practices that  start to muddle their relationship.
Original Sin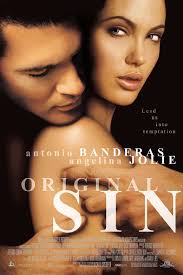 Antonio Banderas is cast as a wealthy businessman who is cast into a life of deceit, lies and mistaken identity in pursuit of his femme fatale bride played by Angelina Jolie. This erotic thriller was shot in 2001 during the pre-Brangelina era when Jolie was the hottest woman on the planet. It's by far the most sexually explicit movie done by Angie. And with her new image as UN ambassador, the uncut version is a collector's dream.
Indecent Proposal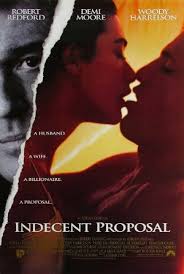 This 1993 drama film was based on the novel of the same title. Demi Moore and Woody Harrelson are casted as a married couple gambling for financial gains at Vegas. There, they meet a wealthy businessman played by Robert Redford. The billionaire offers the couple $1 million for one night with the wife. They agree and then the plot becomes interesting after several sexual encounters.  Aside from the sex scenes, the movie has a good story which makes it more sexy.
Chloe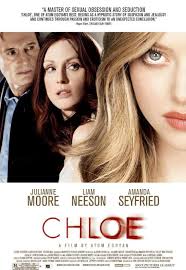 Chloe is a 2009 remake of the French erotic thriller "Nathalie…". It stars Julianne Moore as a gynecologist who hires a young and pretty escort to seduce her husband whom she thinks is cheating. Things get messed up as the family gets involved with Chloe, played by Amanda Seyfreid and she has sex with their son. The film gets more erotic when Moore and Seyfreid make love and go naked on screen. That was truly hot!
Unfaithful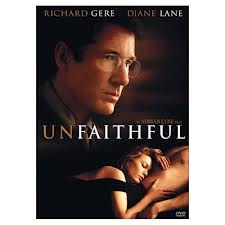 Unfaithful is a 2002 movie about a couple in suburban New York whose marriage is put to the test when the wife, portrayed by Diane Lane gets hooked in an adulterous fling with a hot and handsome stranger played by Olivier Martinez.
Diane Lane gets naked and has multiple sex scenes in this erotic drama as her character fulfills her sexual desires with her lover. Richard Gere completes the cast as the husband who became a victim of circumstances.
Color of the Night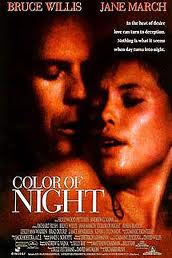 In this 1994 film, Bruce Willis plays a psychiatrist whose depression led him to a new place. He meets a very beautiful but mysterious woman played by Jane March and the two start a sexually charged relationship.
The movie was so sexy that it included frontal nudity scenes from both lead stars. Maxim magazine hailed the sex scenes of this movie as the best ever. The sexual chemistry of Willis and March are unbelievable and worth watching over and over again.
Fatal Attraction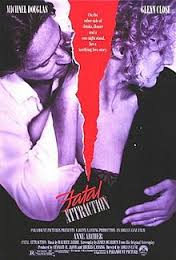 Michael Douglas and Glenn Close star as colleagues who get into a romantic affair on a weekend when the wife and kids are out of town. The trouble starts when the other woman, played by Close, refuses to end their forbidden affair and threatens not only the couple's marriage but their lives as well. This movie contains sex scenes between Douglas and Close and in 1987, no one came close to Glenn in being a man's favorite lover.
Like Water for Chocolate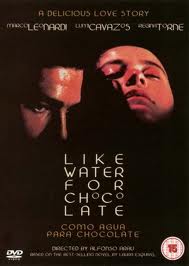 Based on the novel by Mexican Laura Esquivel, this 1992 movie was the highest grossing Spanish movie in the US at that time. The movie is a passionate drama that will change your views of cooking. It is a story about a woman named Tita, acted by Lumi Cavazos, who turned to cooking after her mother imposed disapproval of her marriage. Her loved one, played by Marco Leonardi ends up marrying her sister. Tita's dishes are unbelievable because they bring out hidden sexual desires and passions in people.
Raring to choose now? These are just ten of the many sexy movies that you can find at Netflix. So whether it's a favorite that you're aching to repeat or an old one that you've missed, your pick will be up in a click.