No Comments
Top 10 Hottest Sex Scenes in Movies You Wouldn't Expect to See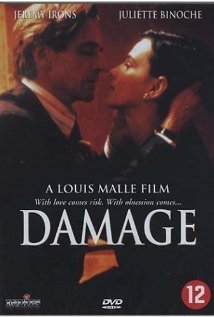 For those who want to watch movies with a lot of sex – there's porn. However, society still looks at people who watch those with raised eyebrows. If you're a little on the conservative side but wouldn't mind some really steamy sex scenes, Hollywood does not run of movies that offer enough electricity to get your juices flowing. While they are not sex-themed, you'll be surprised at the amount of heat you'll find the hottest sex scenes in movies you wouldn't expect to see.
10. Damage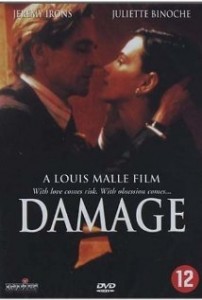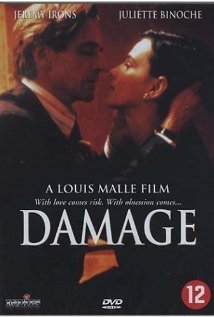 This movie was originally adapted from a novel. English screenwriter David Hare and French director Louis Malle shot the erotic film about an obsessive and highly sexual affair between a politician and his son's girlfriend. The character of Stephen Flemming portrayed by Jeremy Irons becomes obsessed with Anna Barton played by Juliette Binoche. She happens to be his son's new lover. The father tries to make a play for the younger woman but his son is also serious about her. The affair continues and the sex scenes are up front and detailed. Some people would consider this kind of sex as a stylized contortionist acts since they were chiefly done on the floor, or an exercise in two-person yoga.
9. Basic Instinct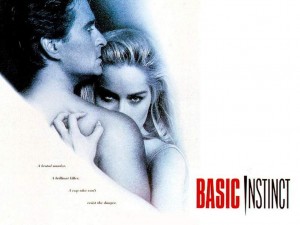 Who does not remember Sharon Stone from the movie Basic Instinct? This practically made her a big hollywood star. Besides the excellent script, plot and psycho thriller appeal of the movie. This one is known for its very graphic sex scenes and of Stone's character, Catherine Tramell, crossing and uncrossing her legs during interrogation – without any panties on! This is said to be the most famous interrogation in movie history. The most rewound half-second of a movie clip.
8. The Piano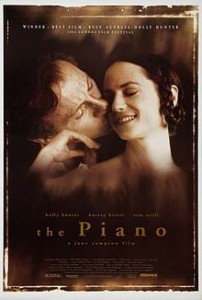 It's a classic movie of finding love at the wrong place and at the wrong time. The Piano is an award-winning film about a mute woman who were sent to New Zealand for an arranged marriage. The year was 1850 and the woman's only possessions were her daughter and her piano. As soon as she arrives at the wealthy landowner's plantation, she meets and becomes involved in a sexual relationship with one of the local workers. Her own loveless marriage and frustrations with her life are all thrown in wild sexual abandon during their couplings. The sex scenes are intensely dramatic because of the character being mute. The husband later finds out about the affair and cuts off one of the character's fingers so that she could no longer play the piano again.
7. When Harry Met Sally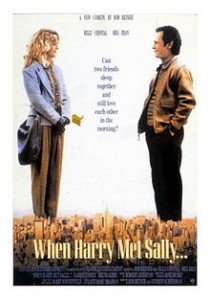 When Harry Met Sally is a classic romantic comedy between a young Meg Ryan and Billy Crystal. Harry and Sally have known each other for years, and are very good friends, but they fear sex would ruin the friendship. So they went on and had relationships with other people but always seem to find one another whenever they are lonely. It's a light film and the couple does not really have intense sex in the movie. However, ask anyone about the famous restaurant scene where Sally pretends to have an orgasm right in the middle of a busy restaurant in broad daylight. It's always a crowd favorite.
6. Wild Things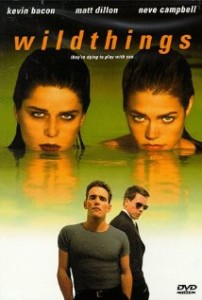 Wild Things was released in the 1998. This is an erotic thriller which top billed Matt Dillon, Neve Campbell, Kevin Bacon, Denise Richards, Theresa Russell, and Bill Murray. It lives up to its name because it became wildly controversial for its sexual content. At that time sex scenes involving one man and two women were considered to explicit for Hollywood. Besides the threesome, there was also some passionate girl to girl kissing between the two while they were topless. Finally, Footloose star Kevin Bacon had a brief frontal nudity scene.
5. Mulholland Drive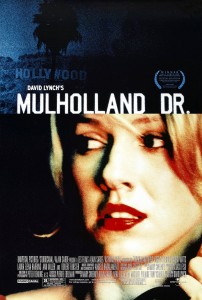 Here's another thriller that had surprising sex scenes. The movie Mulholland Drive is not your typical Hollywood movie. The approach to this film is dark and mysterious. Although the setting is in Los Angeles, California, the film takes on several streams of consciousness and dream sequences. Two women , namely Laura Elena Harring and Betty Naomi Watts, meet when the former gets into a car accident in Mulholland Drive. She knocks on the door of Betty without any idea of who she was and what her life was like. The two then begin a friendship and unhealthy sexual relationship which becomes one of the film's highlights. Mulholland Drive debuted in the 2001 Cannes Film Festival, and David Lynch shared Best Director honors with Joel Coen.
4. Last Tango in Paris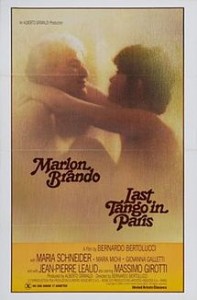 It's another May-December love affair for the movie Last Tango in Paris. Starring Maria Schneider and the still handsome Marlon Brando, the movie revolves around a young Parisian woman who goes on to have a sordid affair with a greying American businessman. The man sets rules that the relationship will be based solely on sex and the film does deliver lots of that. Last Tango in Paris is more noted nowadays for the anal sex with butter comment.
3. Quills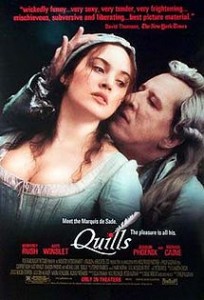 Kate Winslet does not disappoint in this film which is set in France during the time of Napoleon. Geoffrey Rush plays the character of the Marquis de Sade, a prisoner in an asylum where Kate Winslett works as a laundrywoman. The characters include a priest, several noble men and their wives. The story revolves around the Marquis who writes erotic tales and books on anything he can take hold off. Kate smuggles the pages out so they can be printed – which was of course prohibited during that time. The sex scenes are graphic, including a dream sequence where Kate Winslett has sex with the priest.
2. A Man and a Woman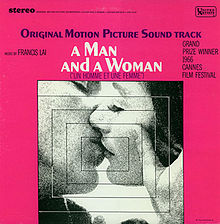 "Do you have a room?" This the famous line from the movie A Man and a Woman. This 1966 French Film is considered a classic both for its romantic storyline, cinematography and overtly sexual nature. The famous line was said at a restaurant when the couple was being asked what they would like to order.
1. A History of Violence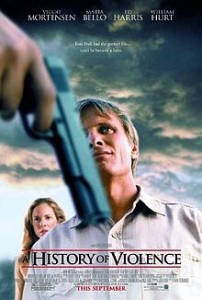 A History of Violence discusses two main themes: one is anger, the other is sex. The lead characters in the movie are remembered for two very vivid sex scenes, the first is when the woman dresses up as a cheerleader to please the guy who said he could not go to the prom with all the popular girls in high school. The second and more graphic one was the violent and angry sex that they had at the stairs. Definitely something worth watching.