No Comments
How to Ask Her Out: 10 Best Pre-Dating Tips Ever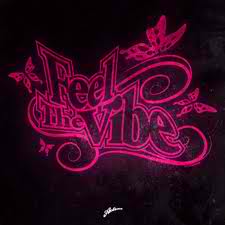 Asking a girl out takes more than jaw-dropping looks and good luck charm. 
Some women prefer a very blunt approach while others play hard to get. But always remember, the right amount of self-confidence can go a long way. Have too much of it and you'll end up looking like a total jerk.
Here are other 10 dating tips to make sure your romantic encounter won't turn into an embarrassing train wreck:
10. Feel the vibe.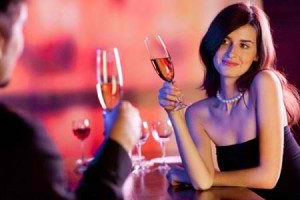 Before asking a girl out, know her mood first. Remember, girls who are not ready to date are always set to ruin the event. Great timing is the key to a good date. Also, make sure that the person you're dealing with is actually a good catch. You don't want to end up with a random, drunken girl, do you?
9. Know what she wants.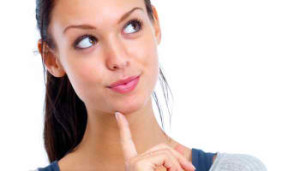 Knowing more about her likes and dislikes doesn't mean you're stalking. In fact, it's one step forward towards capturing her heart. So instead of fidgeting about the event, why not impress that dream girl of yours by knowing more about her favorite food, dream destinations, and everything that grabs her attention.
8. Give her some props.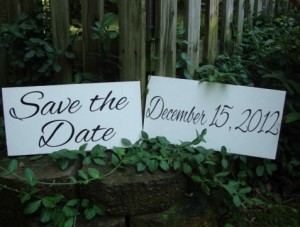 Take your proposal to the next level by using some props that indicate your motives. From simple cardboard cut-outs to a romantic song playing in the background, there are so many ways to impress your potential date. And with power of social media, you can also send your invitation via e-cards or something more out-of-the-box. Every guy has his inner creativity; It's time to showcase yours.
7. Tickle her sweet tooth.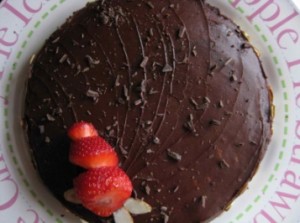 Sending a cake may sound cliche but nothing beats a man who is willing to put some effort to show a girl his sincerity. So tickle your potential girl's sweet tooth with a home-baked cake you did on your own. Just make sure it has the flavor she likes to increase your chances of getting a YES.
6. Wear your heart on your shirt.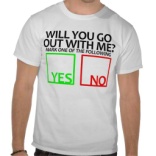 If you're too shy to speak it out, why not buy a personalized shirt to do the hard work for you? This customized shirt doesn't need to be expensive and the investment will surely pay off when it works. The shirt does not have to be flashy, either. What matters most is the message you're trying to convey. Use it along with other techniques and you'll instantly get a resounding YES, with a You Tube-worthy proposal moment to boot.
5. Record it.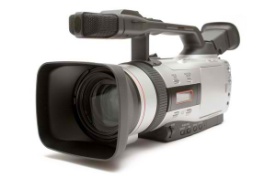 Speaking of You Tube and Internet, why not take your proposal to the next level by bringing it online? You can simply record your own proposal, tweak it a little bit, and share it via You Tube and other social networking sites. In a single click, you can spread your romantic message for all the world to see. It works like a charm–just ask those overnight Internet sensations.
4. Spread the love..online.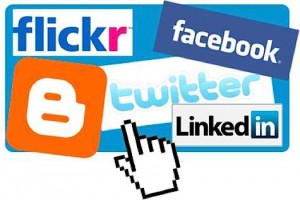 Social networking is blazing hot nowadays. And that's good news for men who want to grab their date's attention. Who knows? Dating your dream girl may only be one personalized message away. Just be wary of that girl's preference and privacy setting so you won't blow up this amazing opportunity.
3. Get help from her BFFs.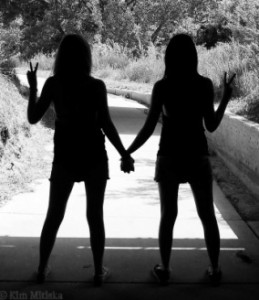 Getting a date is just like finding a job. You need recommendations in order to get the position you've been eyeing. Done right, seeking the help of her friends can give you an edge over your potential competitors. Remember, it's not what you know but who you know that matters most of the time. So make friends with her BFF's, get to know more about their quirkiness, and you'll soon smile your way to your dream date.
2. Go Old-School.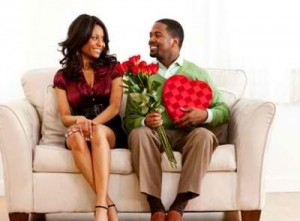 If you prefer to go old school then this is the best option for you. Chocolates, flowers and a letter–these are three things every woman won't mind receiving, especially from a gentleman like you. Sounds traditional but hey, women are always thrilled by all things "classy". And if you do it in style, who can resist?
1. Write it on sky…literally!
If you can afford it, then why not go for the big one? Skywriting may cost you a lot but it's definitely a touch act to follow. It's something worth looking back, especially if the dating proposal turns out a success and ultimately leads to marriage. For most people, it can be too over-the-top but for a guy who is really sincere to date someone, sky is the only limit.
Your Turn
How do you keep your best foot forward when asking for a date?
Have you tried the ideas mentioned above?
Let us know what you think through the comment section below.