No Comments
How To Use Hair Gel: 10 Hair Styling Tips For Men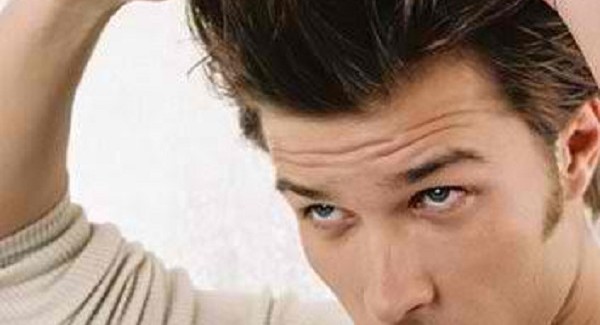 Hair gel is one of the most commonly used hair styling products around. It can transform dull and frizzy hair into lively and well-styled one. It provides shape and support so you can always control how your hair will look like especially when it's windy outdoors.
With styling gels, any hairstyle is possible especially among men. If you are running out of ideas about how you can style your hair with a gel, here are the top ten hair styling tips for men:
1. Choosing the best hair style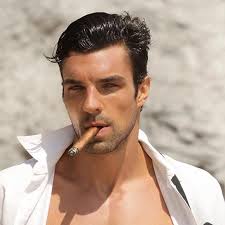 There are different hair styles suitable for certain occasions. Basically, there are four hair styles for men that work best with hair gel – simple, slicked-back, spiked and messy.
The simple and slicked-back looks are best for formal occasions. All you have to do is to apply gel to your hair and control how neat you want it to look like by using medium to fine-toothed comb.
On the other hand, spiked and messy looks are advisable for casual meet-ups. After application of the gel, you just need to be creative in settling down your hair by using your bare hands.
2. Cleansing your hair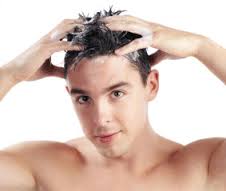 Using hair gel is more effective when your hair is damp but squeaky clean. Start by shampooing and conditioning your hair thoroughly. Afterwards, dry it by using a towel until your hair is just damp. Hair gel doesn't hold well with dry and coarse hair so make sure your hair is just damp when starting to style it.
3. Selecting the right gel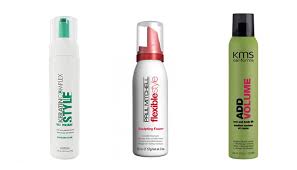 Choosing the right gel for your hair will depend on your preferred hairstyle. For a messy look, a light and foamy gel is recommended.  For a slicked-back look, a thick gel is ideally used. And for spikes, a medium-hold gel will do great.
4. Picking the best hair gel preparation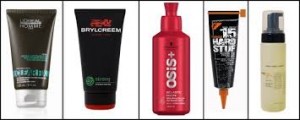 Styling gels are available in different preparations. The most commonly used ones are in canisters and spray bottles. If you want to use styling gels sold in canisters, applying the gel using your fingertips is easy. Spray bottles, on the other hand, are handy and best to use when outdoors.
Choose the hair gel preparation you are most comfortable with so you can easily style your hair anywhere and anytime.
5. Determining the right amount of gel to be applied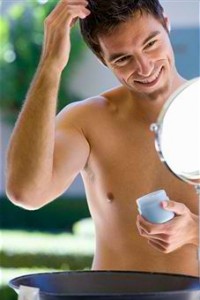 Applying too much gel on your hair can result to horrible tresses. Because hair gels are sticky, it is important to know the right amount of gel appropriate for your hair.
For short hair, a dime-sized amount of gel will be enough. For medium-length, a quarter-sized amount of gel will be sufficient. When applying the gel, make sure that you will spread it evenly across your palm. You can add more afterwards if the gel doesn't hold well enough.
6. Maximizing gel application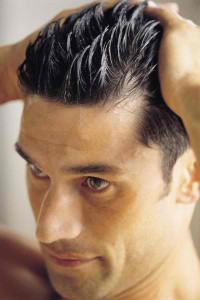 Whatever hairstyle you want, there is one commonly advised way to maximize gel application. First, spread the gel across your palm and start applying it above your hairline. Continue gel application backwards, working towards your nape. Once the gel has been thoroughly applied, you can use a comb to get a slicked-back look. For messy and spike hairstyles, you can just use your fingertips in creating the style you wanted.
7. Allowing the gel to dry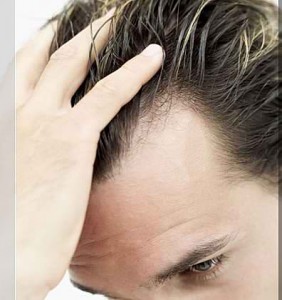 How long should you wait for the hair gel to dry? It depends on the base chemical used in the gel.
Most hair gel preparations are alcohol-based and these kinds of gel are quick to dry. Water-based ones, on the other hand, are slow-drying and you will need to wait for fifteen to twenty minutes for the gel to completely dry.
It's important to wait for the gel to dry out so your hairstyle will not fail you when it becomes windy outdoors.
8. Using a leave-in conditioner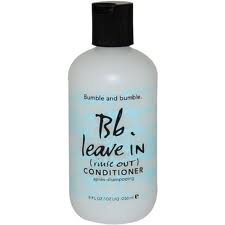 If you don't want your hair to look like hair gel has just been applied, using a leave-in conditioner will be helpful. Just apply the leave-in conditioner fifteen minutes before you apply your hair gel. The leave-in conditioner will make your hair look soft and silky even if you have already used a hair gel on top of it.
9. Adding volume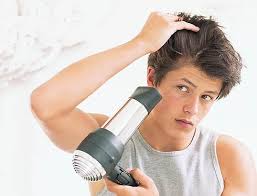 Adding volume to short and thinned out hair is possible with styling gels. Just apply your desired hair gel and use a blow dryer in drying it out. It will be best if you will blow dry your hair against the direction of how your hair naturally hangs. Through this way, your hair will have a fuller volume and you can have flexibility in styling it.
10. Being unique for special occasions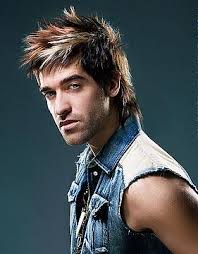 There are so many variants of hair styling gels available around. If you plan to be unique for a special occasion, getting a colored hair gel will be fun. These colored hair gels work best for men with blonde or light brown hair as the colors will be more noticeable with these hair types. This is great for parties and once the event is over, the color is easy to wash off with shampoo and conditioner.
Do you have your own hairstyling tips for men? Let us know in the comments!