No Comments
Top 10 Unique Valentine's Day Gifts For Her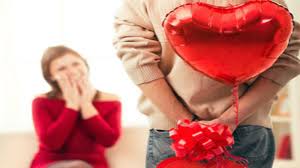 Admit it fellas: we dread Valentine's Day. The pressure and expectations (real or imagined) on getting this one day right is enough to drive a man crazy. Especially in getting that Valentine's Day gift right.
Remember that look on her face when you gave her that workout DVD last year? Yeah. We wouldn't want that happening again. Get your act together and get unique Valentine's gifts for her this year.
1. Personalized Mini Love Letter Necklace, $83.36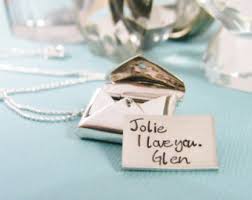 Get your love message across with this engraved 24k gold-plated envelope locket necklace and watch her fall in love with it (and with you, of course). You can choose up to three words (includes a date) and the item comes with a luxury gift box. For your own sake, come up with something more thoughtful than Happy Valentine's Day.
2. Ladies Electra Watch $98.19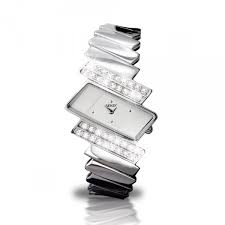 What can we say? It's a pretty watch with a very unusual design that's sure to please even the most picky. With rows of crystal stones and solid stainless steel case, the removable bracelet links are simply unclipped for adjustment. Her friends will notice this piece – and she'll gush about the thoughtful man who gave it to her. Let's just hope it's you.
3. Fifty Shades of Grey Gourmet Gift Basket $86.99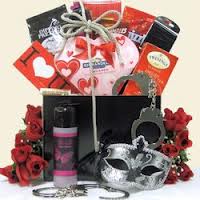 Have you read Fifty Shades of Grey? Us neither. But your wife or girlfriend probably loved it – which is why you should be giving her this gift basket. The basket contains "iconic" items from the book, and we don't really know what those Twinings English Breakfast Tea are doing there. But hey, we like those chrome-plated handcuffs and its possibilities.
4. Sari Make Up Bag $25.00
This handmade make up bag from India is made from upcycled pieces of sari sewn together to create this little wonder that's sure to make your lady swoon. Buying this bag also means you're helping Indian women earn a living, so you're hitting two birds with one stone. Don't forget to include this among your Valentine's gifts for her.
5. Reasons I Love You Stones $29.95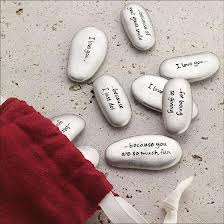 Put your love on the rocks – literally. These little stones are etched with reasons why you love her, and you couldn't get more poetic than that. The front of the stone is etched with "I love You" and the back tells why. It's pretty ingenious really, with reasons ranging from "for always getting my jokes" to  "because of your great smile". Awww. If only she could say the same  about you.
6. Glass Keepsake Box $39.99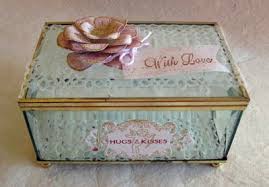 Personalize this keepsake box with a message, so she remembers you when she puts her little trinkets in it. It's made of pink quartz glass, and you can choose to have her initials etched on the lid, or add three sappy message lines that only you can think of.
7. Pampering Spa Basket, Price upon request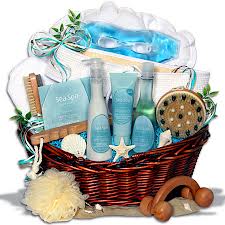 So here's how it works: you fill out a form on the website, then you call to tell them how much cash you're willing to cough up and they assemble a goody basket for your lady love  (based on her preferences and the occasion). They're not the run-of-the-mill baskets mind you; they're so personalized she cannot accuse you of not giving the gift much thought.
8.  Full Dozen Gourmet Dipped Fancy Strawberries, $54.99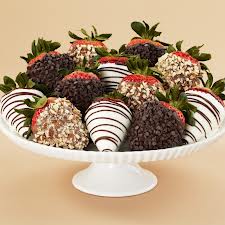 Forget those drugstore chocolate bars and get her something fancy. These twelve gourmet dipped strawberries are covered in nuts, chocolate chips and some mouth-watering drizzle. Just make sure she's the one who gets it on delivery – we cannot guarantee you won't be tempted to taste one. Or two.
9. Gourmet Chocolate Tour San Francisco $70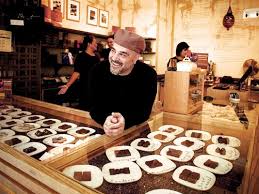 How about a little getaway? Treat her to this gourmet chocolate tour in San Francisco. You get to visit seven of the city's finest chocolate boutiques and get generous tastings – a must for chocolate lovers, really. Your tour guide will brush you up on history, chocolate-making and the latest trends in the chocolate business. If she loves chocolates, she'll love you more for this tour.
10. Personalized Romance Novel, $39.95
Get you and your sweety to star in a novel – by providing your names, eye color, hair color, favorite food and favorite music among others, to Star Novels. You'll also have a say on how much bedroom action you'll both be getting , and just how explicit. You also get to choose the storyline for your adventures (Undercover mission, Lusty vampires, Tomb raiders etc.). While it's doubtful your steamy novel will rank among her favorite books, at least you'll both laugh have fun reading the novel.
These Valentine's gifts for her are all unique and personalized it's highly unlikely she got the same from her exes. Make her feel loved by giving her these special gifts for Valentine's Day – after all, she puts up with you throughout the year.