No Comments
Top 10: The Stylish Men's Guide To Business Casual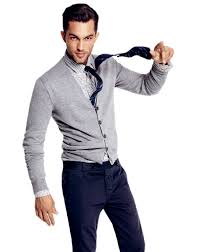 Offices have dress codes because they want to maintain a level of standard in the workplace. This is most especially true for companies that make regular dealings with business partners, clients associates and investors. To play the role you need to dress the part. Therefore, learning a thing or two about business casual should be valuable.
Here are some fashion tips & tricks you should take in mind:
10. Skip the tie.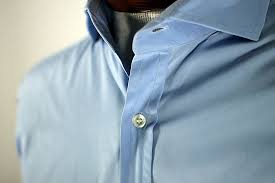 Ties are not necessary for business casual. Men find this truly advantageous because they can enjoy the sharpness of their appearance in a suit and shirt but worry not about strapping the neck with a tie. This gives a sense of freedom, however limited, because with the tie out of the way, you definitely feel more comfortable.
9. Go for neutrals.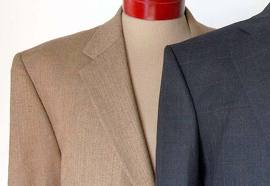 Some color may be in fashion but save all the funky threads for an even more casual event. In the office, choose neutral colors for suits and shirts. Black, grey, navy, brown, white and basic pinstripes are good to have; they are easier to match and they are much easier to look at.
8. Own a sports jacket.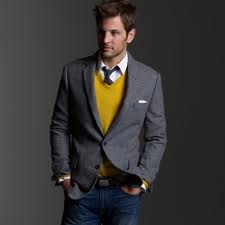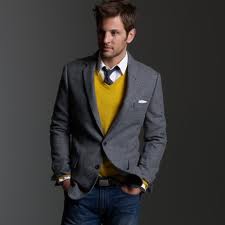 If you still feel too dressy in a dress suit even without a tie, you can choose to wear a sports jacket. Get a neutral colored jacket in khaki, brown, black and grey. You could also choose to be bolder and sport a tweed or textured fabric.
7. Sock it.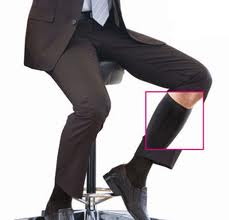 Even for business casual, men will be expected to wear socks. Choose dark-colored mid-calf length socks that will cover your legs even if you sit down and the bottom of your pants rise. Use the same color of socks as your pants and remember that your goal is to blend and not contrast.
6. Ditch the denim pants.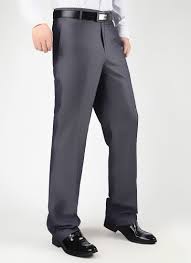 If you wish to be on the safe side, stay away from jeans and choose the dressier pants. Choose khaki, chinos, corduroy and dress pants because you can never go wrong with these. Use pants with appropriate length and do not wear them too high or too low.
5. The jacket is optional.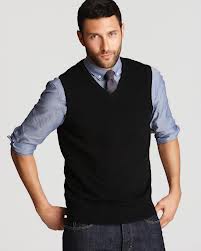 If you would rather not wear a jacket, you can alternate it with a sweater or vest. For business casual, men would feel more comfortable in vests and sweaters because jackets tend to strap people in. Knit or thick cotton material is good whether in plains, stripes or argyle.
4. Look expensive.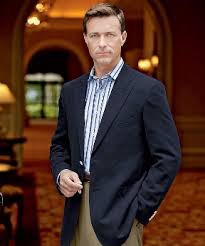 When someone asks you to look expensive, it does not always mean that you have to spend a lot for your clothes. Wearing business casual attire in the office speaks highly of the company's positive image so cheap fabrics and prints won't help. When buying clothes, therefore, look at a few things: fabric, tailoring, style, color and texture because they may or may not exude wealth.
3. Leave your rubber shoes at home.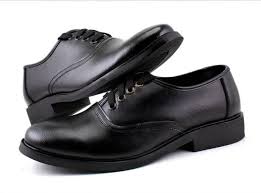 Always choose formal shoes and never consider wearing sneakers or rubber shoes. Leather and suede is very good for business casual. Choose neutral colors for your shoes and make sure to wear the right pair to match the pants you are wearing.
2. Do not buckle.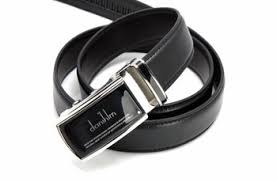 Belts are essential for business casual. Men should consider wearing belts that match the color of their shoes; and they should make sure that their belts have a basic buckle. In the business casual dress code, belt buckles should not be too loud. It should be simple and basic, but dressy enough to give you some style.
1. Go for collared.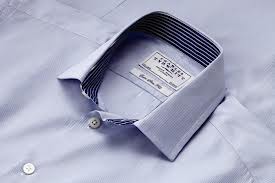 When choosing a shirt, you should always choose to wear a collared one. It could be plain, striped or, checkered. You can also choose a golf shirt or a polo shirt, just as long as you wear something with a collar.
Business casual for men doesn't need to be complicated as long as you know the basics. Are you ready to strut the down the office corridor in style?