No Comments
Top 10 Best Fitness Apps for Bodybuilding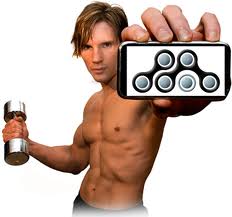 Staying fit is not just all about going to the gym. In fact, there are now various apps to help you achieve that perfect body you've always wanted. Available in App Store and Play Store, the 10 best fitness apps below are ideal for any of your bodybuilding routines.
10. DailyBurn Tracker (Free)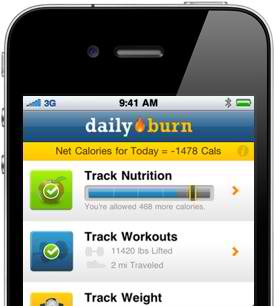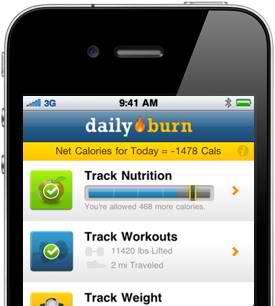 Available for iOS users, DailyBurn Tracker app is ideal for bodybuilding beginners. This fitness pal app can help you with your diet, exercise and fitness. It can also calculate calorie intake and provide you with diet plans.
9. JEFIT Workout (Free)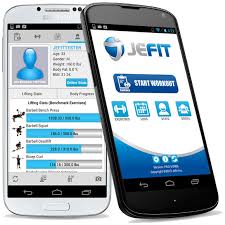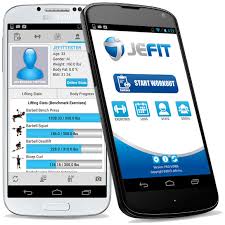 Available both for iPhone and Android users, this app is designed to improve your workout experience both inside and outside the gym. JEFIT Workout is your personal trainer, fitness tracker and workout planner rolled into one. No wonder most male bodybuilders love using this as their own fitness pal app.
8. Muscle Gainer – Protein Tracker (Paid)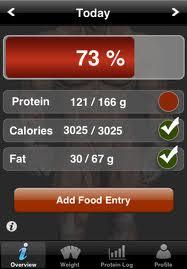 For just $2.99, iPhone and iPad users can purchase this great protein tracker app. Muscle Gainer is perfect for men who want to grow some muscles and add more weight. This app provides all the information regarding the amount of protein you need and type of food you need to eat.
7. Runtastic Running & Fitness (Free)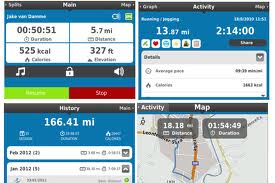 Professional and amateur runners should always keep this app in their Android devices as their running buddy. Runtastic has one major goal and that is to create a global fitness community on all levels. Like any other fitness apps, Runtastic tracks and monitors your workout progress and provides you with useful tips to improve your performance.
6. Muscle Building – Arms & Legs (Paid)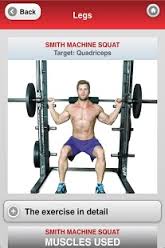 Android users and fitness enthusiasts can download this app for just $2.99. After purchasing, you can immediately receive training and exercises tips from one of the world's friendliest personal trainer, Craig Ramsay. As one of the best health and fitness apps, this app provides all necessary information you need in bodybuilding particularly in building great muscles in your arms and legs.
5. BodyBuild (Free)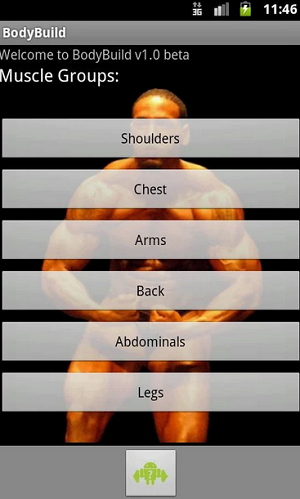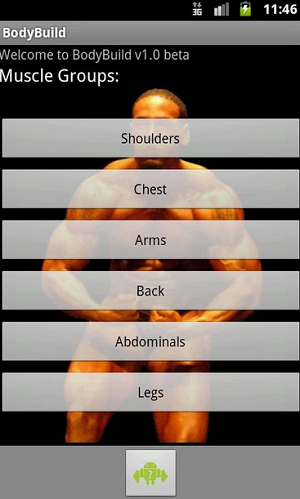 If you need some help in dumbbell and barbell weightlifting techniques, this BodyBuild Android app is perfect for you. But unlike other fitness apps that has fitness trackers and calorie counters, this app is just a simple reference guide that can warm you up before you hit to the gym.
4. Supplement Calculator (Paid)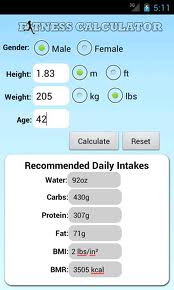 Thanks to this app, calculating your basal metabolic rate, macronutrients intake and body mass index won't be a problem anymore. For just $0.99, you can have this handy calculator that can greatly help your bodybuilding routines.
3. Nutrition Tracker (Free)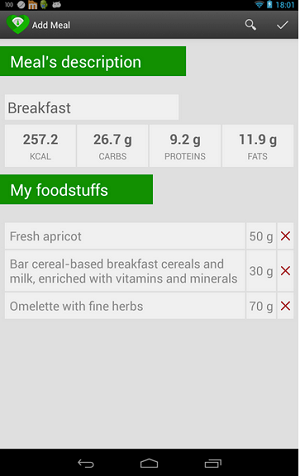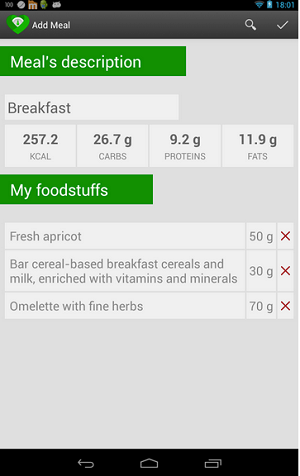 If you want to lose or gain some weight, then consistently track what you eat on a daily basis. Thanks to this Android app, you can now say goodbye to confusing diet management. Using its food database, you can have all the information you need about food intake in no time.
2. The Bodybuilding Game (Free)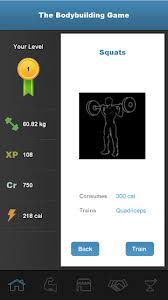 This app is one of the best fitness apps in the market that lets you play a simulation game as you build your own muscles in reality. Your main goal in this game is to make sure that your character gain muscles and grow bigger. By playing this game, you can get all the motivation you need and learn additional bodybuilding techniques to boot.
1. jMuscle (Free)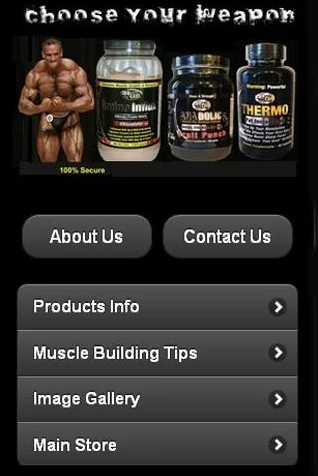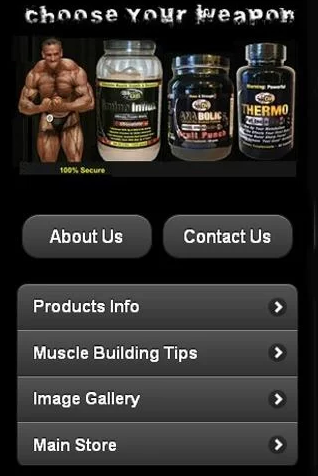 If you want to take your bodybuilding experience to the next level, downloading and using this app is highly recommended. As one of the best bodybuilding and fitness apps with over 10,000 users, jMuscle guarantees to give all information you need to know about bodybuilding supplements, techniques and exercises.
Downloading these fitness apps is a great way to enjoy your bodybuilding experience. But always remember that in order to get that body built you've always dreamed of, you need to have proper mind setting and motivation as well.
Your Turn
Do you know other fitness apps for bodybuilders? How's your experience using these tools? We'd love to hear from you.