No Comments
Top 10 Best Tasting Light Beers That Are Surprisingly Healthy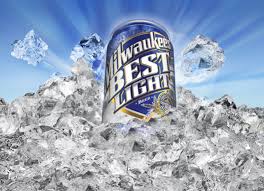 Do you want to know which best light beer to drink without sacrificing your six-packed abs?
Beer lovers usually end up with a bigger stomach due to calories and carbohydrates found on beers. Luckily, there are beers that are low on fats and we're going to share with you the top 10 healthy beers we know. With no further due, let the countdown begin!
10. Milwaukee's Best Light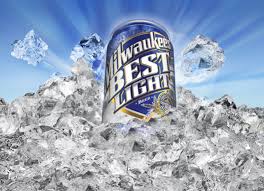 One of the cheapest beers you can find in bars and markets today is from MillerCoors brewery. It has the aroma of mahogany and hops with a smooth taste of creamed corn. Compared to other cheap beers, this one gives you 98 calories, 3.5 carbohydrates, and 4.2% alcohol volume. You can drink large amount of Milwaukee's Best Light with lesser expense and carbohydrates.
9. Modelo Especial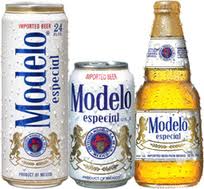 This beer, brewed by Grupo Modelo (Corona), gives you a slightly sweet taste with roast and bready aroma. It has thick but smooth texture with mild astringent finish. The color is clear gold and it is also considered as refreshing. It contains 145 calories, 4 carbohydrates, and 6% alcohol.
8. MGD 64 (Miller Genuine Draft 64)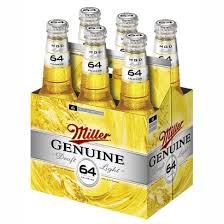 The MillerCoors Brewery gives you the lighter edition of MGD light beer. It has higher carbonation with lighter color and milder flavor. The taste features a combination of sugar, corn, and rice. Drink MGD 64 and enjoy 64 calories, 2.4 carbohydrates, and 2.8% alcohol.
7. Busch Light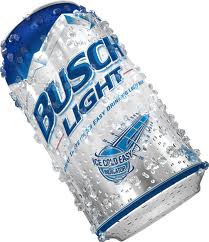 Brewed by Anheuser-Busch, this beer features a crisp texture and fits the budget of light beer lovers. It has clear yellow color with slight smell of corn. The taste is not too strong and less bitter sweet. It provides 95 calories, 3.2 carbohydrates, and 4.1% alcohol.
6. Southpaw Light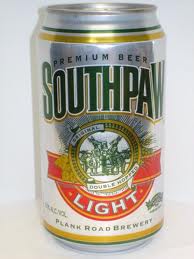 The Miller Brewing Co. presents their best light beer which doesn't taste like water. It has clear yellow color with white foam that stays longer. It features a super sweet taste with the aroma of freshly picked corn. This beer will give you 123 calories, 6.6 carbohydrates, and 5% alcohol.
5. Keystone Light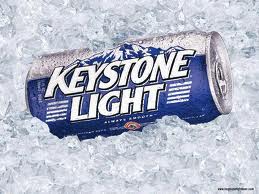 This is one of the prides of Coors Brewing Company which features a very light yellow appearance and high carbonation. The smell is a combination of malt and grain. The taste is flat with a twist of grains and corn. It has 104 calories, 5 carbohydrates, and 4.1% alcohol.
4. Bud Light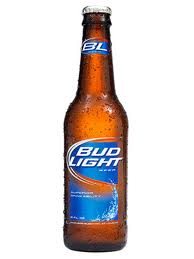 Light beer drinkers will enjoy another product from Anheuser-Busch brewery. It is a blend of local and imported barley malts, rice, and varieties of premium hops. It has a refreshing flavor which you will surely love. It only contains 110 calories, 6.6 carbohydrates, and 4.5% alcohol.
3. Keystone Premium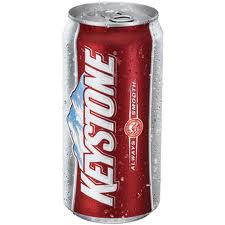 If you like something stronger than Keystone Light, then, this is perfect for you. It is another pride of Coors Brewing Company with clearer, brighter, and bubblier gold color. It has the aroma of sugar, mineral water, and corn. This will only give you 111 calories, 5.8 carbohydrates, and 4.4% alcohol.
2. Leinenkugel's Light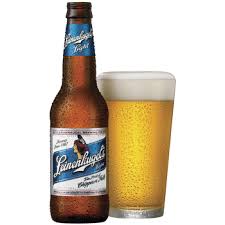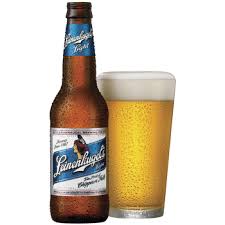 Brewed by Jacob Leinenkugel Brewing Company, this beer has the aroma of yeast and grain with foamy white, pale yellow color. Compared to other light beers, it features a decent taste with enjoyable grainy twist. Enjoy its 109 calories, 5.8 carbohydrates, and 4.2% alcohol.
1. Guinness Foreign Extra Stout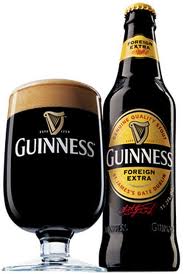 This beer is an outstanding product from Guinness Ltd. It appears black in the bottle with blending creamy cap on top of the nose. The aroma is that of booze, sugar cookies, roasted malt, and cherry pie. Your palate will enjoy the rich taste of roasted barley, premium hops, dark chocolate, and coffee with only 176 calories, 14 carbohydrates, and 7.5% alcohol.
Nothing beats a night with the best light beer at hand, gorgeous woman beside you, and a perfect body for tomorrow. If you know some light beers that are not mentioned above, please share it with us under the comments section below.