No Comments
Top 10 Reasons Why You Should Drive 2014 Mercedes S Class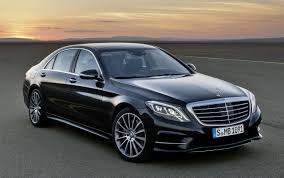 Mercedes Benz prides their latest 2014 Mercedes S class sedan, claiming that it is not only their flagship but it also represents their entire industry. In fact, they even claim that the new S class Mercedes is the "best car in the world".
Although most of their competitors disagree, we suggest that you better try it yourself and experience the pride of the Mercedes first hand. Here are several reasons why you should drive the 2014 S class.
10. Stronger but lighter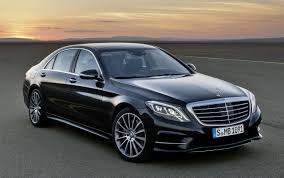 The new 2014 Mercedes Benz S class is now toned without a single bulk. It has abundant features but the size didn't change. You can even elevate on the road without breaking the silence when driving at night. The overall design is majestic than ever but it retained the athletic features of the car.
9. Light up the cabin while you drive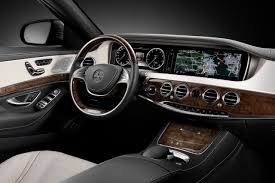 Nothing compares to the feeling of comfort even after driving for long hours. The interior design features 300 LED lights that you can set up with different hues. This handcraftsmanship will surely give you the comfort and luxury of personalizing your interior car experience while on the road.
8. New ways of relaxation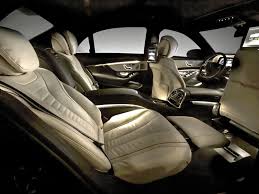 Would you believe that you can relax in the 2014 S class Mercedes as if you are in a spa? You can tune the warmth of doors and armrests to your liking. The seats can give you a massage together with a spa's "warm stone" effect. You can also filter the air or infuse it with relaxing aroma.
7. Less gasoline for more power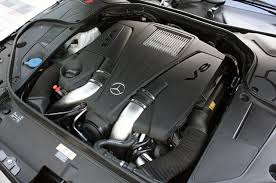 The vehicle can fine-tune its engine at any given time. The engine of the S class can smoothly turn into 60mph for only 5 seconds. It exactly adapts both spark and fuel during combustion. In other words, the engine consumes less gasoline to provide higher engine power with less emission.
6. Pass bumps with style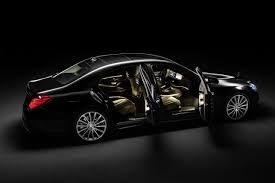 All S class suspensions feature stability and an advanced technology which allows you to detect bumps ahead of you. The car automatically levels when passing bumps, allowing you to enjoy stability while driving. It also features camera-assisted suspensions that will help you locate bumps ahead.
5. Enhanced handling on slippery roads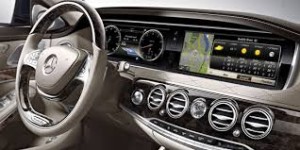 The 2014 Mercedes S class uses the 4-ETS technology, also known as the 4-wheel Electronic Traction System. This technology helps the engine in sending sufficient torque towards the wheels. This means better handling and brake on roads in spite of the winter's snow and rain's water pools.
4. Get visuals ahead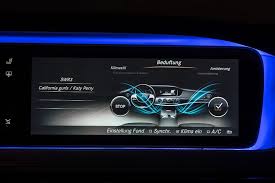 The unbeatable technology of S class is the pop-up notification for upcoming hazards, including pedestrians, out-of-lane vehicles, and animals. You will get an alert ahead of time to prevent collisions. The system will also assist the vehicle's braking system to secure the grip of wheels. This feature will help you avoid most accidents and road hazards.
3. One-of-a-kind intelligent display
The vehicle features a 12.3-inch screen with high-resolution visual output. It uses both animated display and analog instruments to provide you entertainment, navigation, vehicle settings, and driving systems. This keypad with touch-sensitivity is one of the unique features of the 2014 Mercedes Benz S class.
2. Surround sound for better entertainment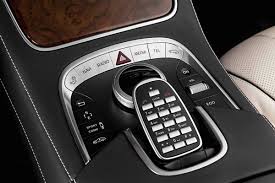 Do you like to drive while enjoying a surround-sound entertainment system? The S class Mercedes Benz features two ways to enjoy interior sounds: dual audio system and the 3-D audio system. 3-D system allows you to enjoy music with a surround sound while dual system allows you to use the high-end speakers installed in their typical locations.
1. Connect wherever you go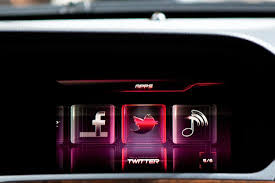 The vehicle uses the mbrace2™ technology to grant you access to several features like Google Maps® and other concierges such as Yelp. This will help you remain connected with the world wherever you go. Imagine how comfortable it is to access these features whenever you feel tired driving for long hours?
If you are still not convinced to ride the S class Mercedes Benz, feel free to look for several reviews and press releases. You can even find a 26,000-word press release which was recently published. Gather some information or try to test drive the 2014 Mercedes S class itself. Then, tell us what you think by leaving your comments below.