No Comments
10 Bad Pick Up Lines That You Should Never Use On A Girl You Like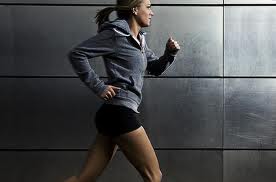 If you are thinking of a good way on how to strike a conversation with a hot girl, one of the things that may come to your mind is to use pick up lines. Pick up lines have been used by guys for years to get the attention of the women they are interested at. They may sound corny but some of them actually work, especially if the guy is good looking (of course! Cute guys can get away with almost anything). Nowadays, pick up lines are mostly used as jokes among friends. But if you want to try the charm of the good old pick up lines on hot girls, you may want to avoid using any of the ones on this list. Instead of turning the girl on, these bad pick up lines would just ruin your chance of finally having a little romance in your life.
10. "You Must Be Tired Because You've Been Running Through My Head All Night."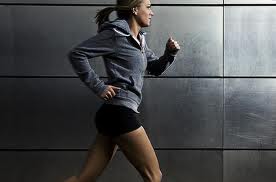 So what's wrong with this pick up line? If you want to spark the interest of a girl, would you do something that had been done millions of times before? Perhaps this was even used by your ancestors back in the old age. This is not creative and it would not work especially in this age. Try something more original and maybe, you might just get the chance you've been waiting for.
9. "Are Those Space Pants? Because Your Ass Is Out Of This World."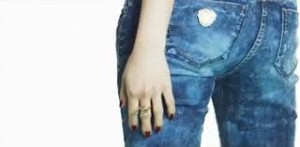 Okay, so it's true that you've been staring at her behind for who knows how long so you definitely know that it's sexy. But starting a conversation with a hot lady with the word "ass" may not be hot. You may get away with it if the girl is wild. But most women would not find this as a compliment for this situation.
8. "Can I Have Your Phone Number? I Seem To Have Lost Mine."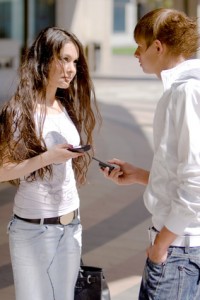 If the "running through my head" thing is so ancient, this one is so high school. Well, if you are in high school, you may have an excuse to use this. But if you're in your 20's or up, you should have enough experience to use a better one instead of this lame pick up line. Yes, this is not obscene but it is still not strong enough to make a true lady interested.
7. "Your Dad Must Be A Terrorist Because He Made A Bomb"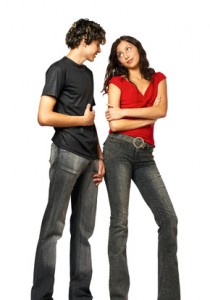 The bomb part would be a compliment, but what about the terrorist part? You do not want to make a joke out of her dad on your first meeting. You may not know that her father is actually around. You might just end up seeing his real terrorist side.
6. "What Does It Feel Like To Be The Most Beautiful Girl In This Room?"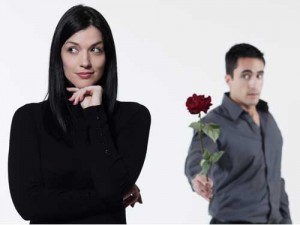 Yes, this should be a very flattering pick up line that should make a woman feel happy. But this is also something that has been used millions of times. Girls would surely have heard it from some other guy before. And what if there are obviously other hotter looking girls around? She would know about it and would immediately know that you are not sincere.
5. "Did You Know They Changed The Alphabet? They Put U And I Together."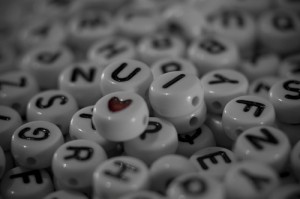 If the "phone number" thing is so high school, this one is so first grade! You must not have much experience with girls if you still use this line. If you really want to try using a pick up line, at least find one that is good enough to get the attention of the girl. There are books, as well as sites that offer lists of pick up lines. Read them and choose the best ones.
4. "Excuse Me, Can You Give Me Directions…To Your House?"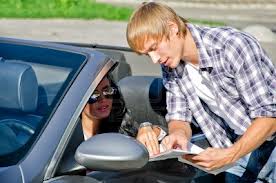 Well, the first part could work as this is a safe way to strike a conversation. That's as long as the girl knows the place you are asking; or else she might end up calling another person that may be able to help you (which is not really your motive). But why ruin your chance with the "to your house" part? You can save that at a later time when you two already gotten closer and you feel that she's really into you. If not, that might just sound really creepy.
3. "Hi, I Make More Money Than You Can Spend."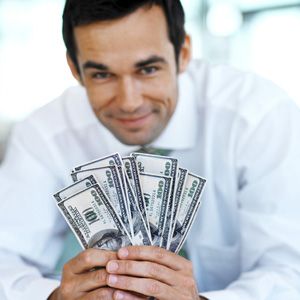 Yes, girls love presents from their man. But saying that you have lots of money more than she can spend on the first day you meet her is not a turn on. This may work for hookers but not for respectable women. And what if the lady you are talking to is far richer and more successful than you? How can you take that humiliation? If you just used a good line or maybe thought of another way to approach her, you might just found the love of your life!
2. "Hey Girl, What's Up? Guess What? It's Your Lucky Day. Out Of All The Girls Here, I Picked You To Talk To."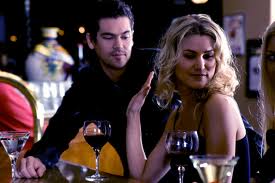 It's true that self confidence is important. A man that is confident about himself is attractive. But you should also know the difference between confidence and arrogance. This pick up line screams arrogance! This is not hot for women. You may be forgiven if you look like an A-list Hollywood actor. If not, save that on your thoughts. Never let it come out of your mouth if you don't want to ruin everything. Instead of being too proud about yourself, why not think of something that would make her feel good about herself. But make sure not to use those too cheesy stuffs.
1. "Great Legs, What Time Do They Open?"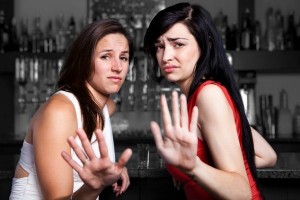 This would make you sound perverted! If you're a super hot guy and you're talking to an easy girl that is looking for a hook up, then this might work. But if you are trying to make your move on a decent girl and you are thinking of the possibility of taking it to the next level, then this would not work. You might just end up with a big slap on your face.