No Comments
Top 10 Facebook Dating Tips for Men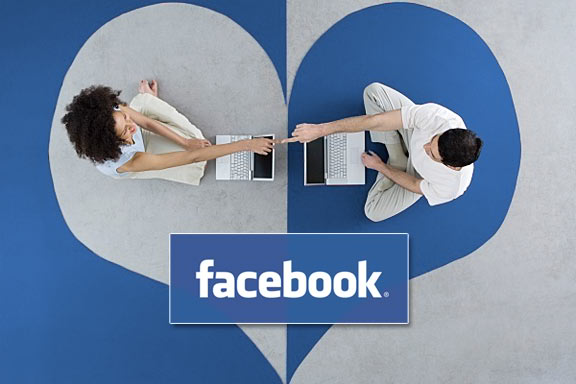 Forget those self-proclaimed dating gurus giving you Facebook dating advice. They'd give you a few useless tips, sell you their e-book and promise you dating heaven.
First of all, most of these "gurus" are men. They have no business telling you how women like us think and react because we're wired differently than you are. Second, just because you bought their e-book for five bucks doesn't make you an instant babe magnet, sorry!
So how do you get women to notice you on Facebook? Well you could always try a Facebook dating app and cross your fingers hoping you'd get lucky. Or you could do it the old-fashioned way and get real women by following these dating advice written from a woman's perspective.
10. Clean up your timeline.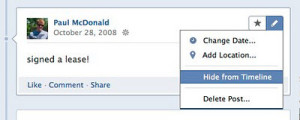 We wouldn't want to date somebody who is negative, insecure and needy. Extreme religious and political views are also scary! Your Facebook page is your social personality, so treat it more like your online dating profile. Delete statuses that might send us the wrong message.
9. Check those tagged pictures.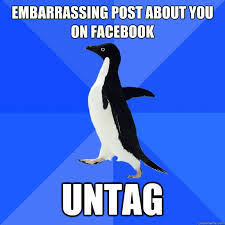 Those Friday night photos of you in a drunken stupor making duck faces will make us think that you are irresponsible and immature. Ditto with those half-naked ones and every other embarrassing picture. What pics of you would you not want the world to see? Untag or delete!
8. Post a good profile picture.
It's the first thing we'll be checking out. Make sure we could see your face clearly, and that it's not with a group. A good picture captures attention. And no pictures of your torso, please! No matter how awesome your body is, we don't find it sexy. In fact, it's a little scary!
7. Upload good pictures.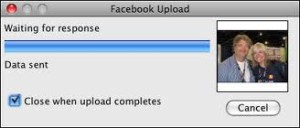 No, don't overwhelm us with 1,000 photos. But we'd love to see you in some pictures that show us you have a life outside of Facebook. A cool hobby, a recent trip with friends, or an activity in your organization perhaps? Something that would tell us you have a social life.
6. Hide your relationship status.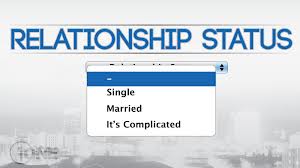 Single? You're probably on the prowl for hot girls. In an open relationship? Probably cheating, or promiscuous. Single for barely two weeks? Probably on the rebound. Avoid unwanted conclusions and hide that relationship status. We'll get to asking that when we know you better.
5. Save those compliments.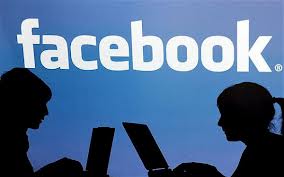 We like being told we're pretty, but not from strangers. Avoid telling us we're sexy or hot especially if we're not even friends on Facebook. That's just creepy.
4. It would be good to have some mutual friends.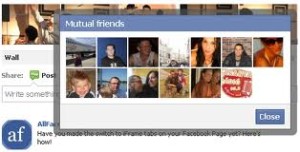 That way you could ask discreetly about us, or we ask about you. There's just a level of comfort in knowing we have a common friend who could tell us if you're a weirdo or not. That info beats any Facebook dating site or any other online dating site in telling us who you really are.
3. Be interested in what we're interested in.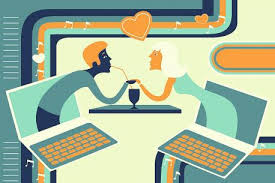 Instead of stalking our uploaded photos, why not take note of our interests and likes? If we do not know each other, that could be a conversation point. You don't have to like everything we are into. Just find something we both can relate to. A favorite movie perhaps?
2. Message us the right way.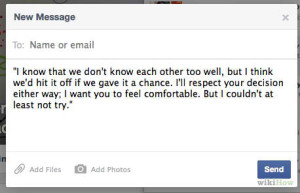 No, we won't reply to a short "Hi" or "Hey". You probably do that to dozens of girls out there. Instead, why not tell us something like "Hey. I saw that you're also Mark's friend. I noticed that you like Game of Thrones. Which character do you like best?". We wouldn't be able to resist replying.
1. Know when to send a friend request.

If we have common friends, your friend request is more likely to get accepted. If we have exchanged messages for some time, it would be a good time to send that friend request.
However, do not send us a request as a random stranger. It's highly unlikely we'll ever accept that. And as for your profile, don't make it public as it defeats the purpose of a friend request. We'd be more intrigued by somebody whose profile we have limited access to.
Your Turn
What other Facebook dating tips for men can you add to our list? Do let us know.