No Comments
Top 10 Best Custom Watches For Every Man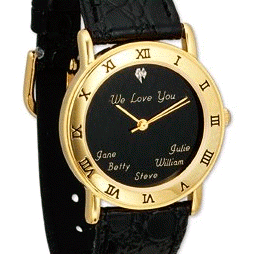 If you need a gift idea for a guy, then custom watches are great choice. They are accessories that symbolize elegance, maturity and manliness. There's no man who don't like a watch so here are the top 10 custom watches you can buy online: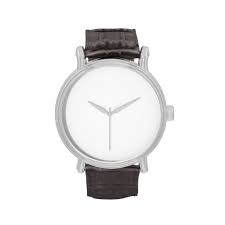 Men will love this black leather-strapped watch that features a buckle for closure. You can customize it with images, messages, and artworks for the clock background. It's water resistant and it can go under 30 meters deep. Buy it with batteries for only $45.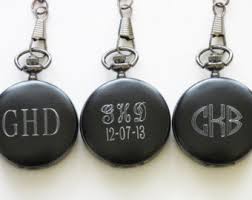 This pocket watch is made out of stainless steel with chain length of 14" and clock diameter of 1.6". It's the perfect choice for celebrations like Father's Day, Anniversaries, Birthdays, Weddings, and Retirements. The coating is black matte for elegance and classic style. You can order it online for only $31.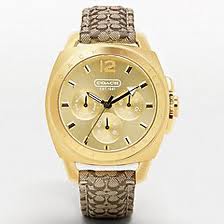 This stainless steel gold watch complements a guy's pair of jeans. The face has 0.7-inch diameter and you can customize its background with initials. You can also choose your own background colors and pattern to suit your style. You can order this handmade accessory for $42.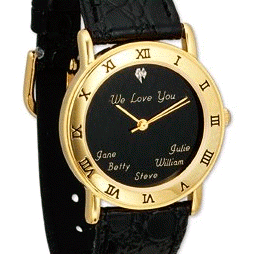 Perfect for guys who work hard for their family, this watch allows you to inscribe 8 names (max of 7 characters each). It features a black leather strap with buckle closure. The watch is gold plated with top design of genuine 0.006 diamond. Order it online for $60.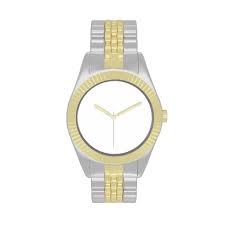 This watch features smaller clock face with 3 hand quartz and water resistance of up to 30 meters. Its metal bracelet features a stylish combination of silver and gold colors and a threefold closure. You can personalize it with text, artworks, or images for the clock's background. Request one online for only $45.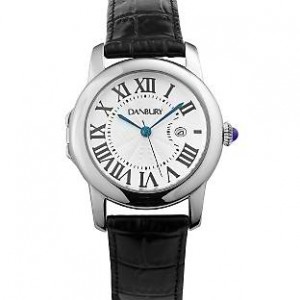 This features a white brass face clock with black genuine leather strap in a wooden box, making it one of the perfect custom watches for men. It has a secret opening where you can insert a photo. It allows you to add a message too at the watch face's back. Order it online for $100.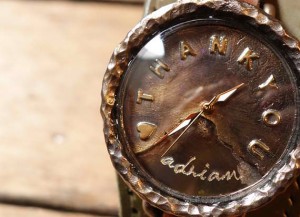 The watch features a brass face with SEIKO EPSON quartz motion and a genuine leather strap. You can ask for buckle closure adjustments for perfect wrist fitting. Customize it by engraving a message on the clock's bottom plate. Buy it online for $180.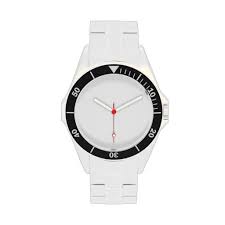 Adventurous men will love the classic military and diver looks of this watch. It's made out of 100% stainless steel with adjustable bezel. Its water resistance can go for 100-meter depth and you can personalize it with artwork designs, names, and photos. Its costs about $90 online.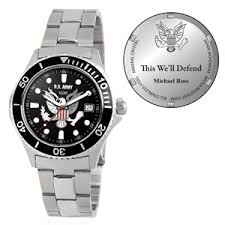 Show your support to the U.S. military with this watch because it features the Army's insignia as the face's background. It's crafted with stainless steel with adjustable bracelet and glow-in-the-dark clock hands. It uses analog motion for 3 hands and date function. Get one for $100 and engrave your name at the back of the watch.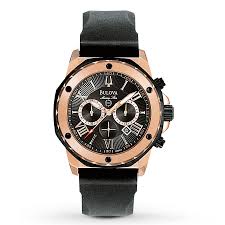 This watch is unique with its black rugged rubbed strap combined with black dial. It features water resistance of up to 600 feet and chronograph dial. It's a standout sporty accessory for any type of guy which you can personalize with a message or name at the back of the face. Order one online for $425.
These watches won't fail you when it comes to quality. Why spend hours looking for the best gift when you can simply choose one from above? Check them out and tell us what you think. Don't forget to share your list of favorite custom watches too.