No Comments
The World's 10 Fastest Cars For 2014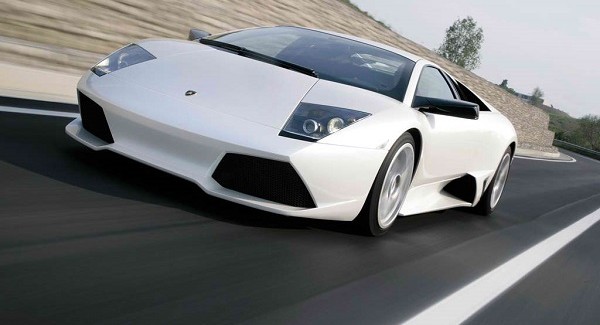 All men want to have the best cars, but most end up settling for less because of the price. However, there is an elite group of people whom car makers have exclusively created a high breed of limited edition cars: the super cars. These cars are the fastest and the most expensive.  And may be just a dream for the rest of us.
Here are 2014's top 10 fastest cars:
Ascari A10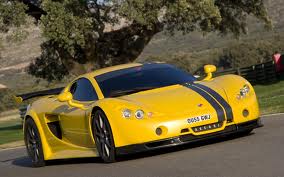 The A10 was produced by the British car maker Ascari to commemorate its 10th anniversary in the car industry and is considered its crown jewel. Its boasts of a BMW 5.0L V8 engine which has been comprehensively modified to produce a torque of 560 Nm at 5500 rpm. The engine also gives it a powerful 625 hp performance.
The A10 zooms to a top speed of 220 mph and races from 0 to 60 mph in less than 3 seconds, making it one of the world's fastest cars. It costs at a base price of $370,000.00
Noble M600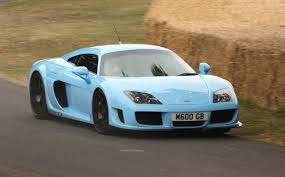 This supercar hails from the outskirts of Leicester, England and is hand built by a group of less than twenty people. It boasts of a 4.4L v8 engine and a couple of extra super chargers under its hood. It races to a top speed of 225 mph and powers to a maximum strength of 650 hp.
Although Noble is not a well-known brand, the jaw dropping performance defines the M600. In a road test, it defeated the McLaren F1 in nearly all in-gear increment up to 160mph. It's a bargain at around $324,680.00
Pagani Huayra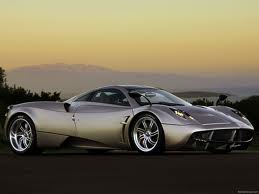 Beautiful in every detail, this 720 hp Italian supercar is for those car lovers who have grown tired of Lamborghinis and Ferraris. It's relatively obscure, few in production number and comes at a hefty price that starts at $1.27M. It boasts of a seven- speed X-trac transmission that releases pollution friendly carbon emissions. Its 6.0L v12 engine is from Mercedes AMG. Quick and aggressive, the Huayra captures the imagination of today's youth.
Zenvo ST1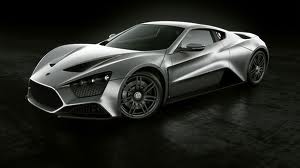 The Danish super car is one of this year's hottest speedsters—literally. It actually caught fire on the set of Top Gear. But that does not diminish the brilliance of the ST1. It is powered by a twin charged 7.0 L v 8 engine that pushes the car to a maximum speed of 233 mph. The ST1 dashes to 60mph in a blistering time of 2.9 seconds. This one's for a collector, as only 15 units have been assembled by Zenvo to retain its quality and brilliance. So the $1.225M base price is just reasonable.
McLaren F1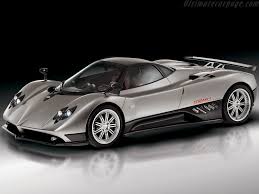 The F 1 is one of the more popular cars in history. With its swing up doors open, the F1 looks more like a fighter jet than a speedy car. This 627 hp beast is powered by a BMW 6.0L v12 engine and weighs just 266kg.
The F1 can travel at speeds of up to 240mph but only reaches 60mph in 3.2 seconds. This makes the base price of around $970,000 seemingly expensive. But it's a McLaren and buyers pay for the brand name and quality.
Koenigsegg CCX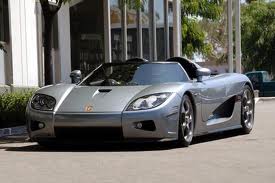 This 806 hp Swedish stallion has a similar V8 engine to the Ford models and surges to a speed of up to 265 mph. The CCX features a heat treated aluminum engine block which is lighter but more powerful. It has two super chargers that have the potential to hit 17.5 psi. The CCX's body was modified to meet US regulations in the hopes of penetrating the US car market. This car comes at a price tag of $545,568.
Saleen S7 Twin Turbo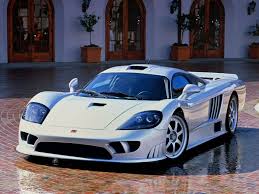 Created by American specialty car builder Steve Saleen, this 750cc beast is powered by a monstrous 7000cc V8 engine that is boosted by twin superchargers. This sports car has been proven to clock a top speed of 248 mph. It can accelerate from zero to 60mph in just 2.8 seconds making it one of the fastest cars in the market today.
The car has been modified over the years to improve its aerodynamics. In fact, the latest model has shown a 40% decrease in drag and 60% increase in down force. The S7 is pegged at $655,000.
SSC Ultimate Aero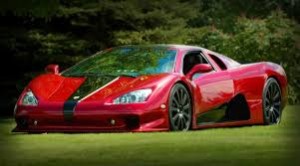 The Ultimate was a result of upgrading the Aero. The results were an increase in the displacement to a max of 6.3 liters, increase in super charger boost to 14 psi and a 20% increase in engine flow. These upgrades have resulted in a faster and more powerful car that shoots to a maximum speed of 257 mph and a horsepower of 1200.  Its maker Shelby Super Cars have made claims that recent modifications have enabled the car to increase its top speed to an unbelievable 273 mph. The base price for this car is $654,400.
Bugatti Veyron Super Sport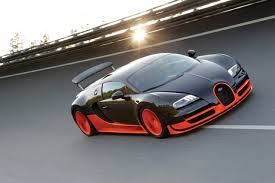 Formerly the fastest road-legal car in the world, the Veyron has the capability to accelerate from zero to 60 mph in just 2.4 seconds. This 1200hp superstar car can also attain a maximum speed of 267 mph because of its herculean W16 Narrow Angle 8L engine. The Veyron's cylinders have four valves each which gives it a total of 64 valves and making it similar to having two V8 engines. However, these features come at a top heavy price of $2.4M.
Hennessey Venom GT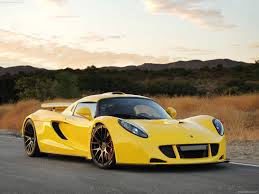 Unofficially, this car is ranked as the fastest car in the world today. The Venom GT can attain a maximum speed of 270 mph. It can also rocket from 0 to 60 mph in a breath-taking 2.5 seconds. This 1200 hp speed demon possesses a 7.2L v8 twin turbo engine from GM. The Venom GT was manufactured from the Lotis Exige's modified chassis. This baby is priced at $1M.
Speed costs a fortune. These super cars are not just toys for the big boys. These are road candies for the world's richest kids.