No Comments
How To Dress For A Job Interview: 10 Tips That Will Get You Hired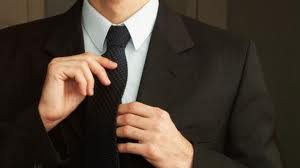 Your dress can speak highly about you during an interview. Or it could break your chance of getting hired. If you have no idea on how to dress for a job interview, here are ten fashion tips that you should follow by heart:  
10. Don't wear excessive jewelry
Accessories are considered to be part of your attire. When you dress up for an interview, do not over-accessorize by wearing bracelets or even a necklace like some men do to look stylish. If you wear an earring or two, remove them. You could wear your wedding ring though. The most acceptable accessory that you could use is a conservative leather watch.  
9. Wear an undershirt to hide nervousness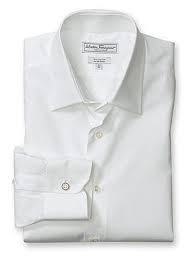 Many men sweat when they are nervous. By putting an undershirt, it prevents your outer shirt from getting wet with sweat. You could use a short-sleeved white T-shirt for an undershirt.  
8. Your shoes matter
Interviewers can already make an impression about you by just seeing your shoes. A well-polished pair of black or brown leather shoes signifies that you are keen on the details. Let them have that impression on you. Additionally, the color of your belt should match the color of your shoes.
7. Wear the right socks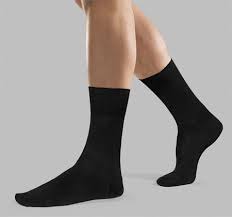 Avoid wearing white or colored socks. Instead, wear black or gray socks that are long enough to cover your calves and would not expose your legs when sitting down.
6. Don't get flashy with bright-colored shirts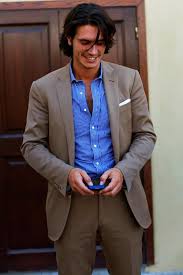 Avoid wearing a brightly colored shirt such as red, green or pink because these colors are too flashy and not relaxing to the eyes. Also avoid wearing a shirt with stripes or patterns because it is less formal. Your best option is to wear a solid blue or white long-sleeved shirt with a straight or buttoned-down collar. A short-sleeved shirt is not acceptable. Additionally, make sure that your shirt is long enough to stay tucked-in while waiting for your turn and during the interview.
5. Pay attention to your tie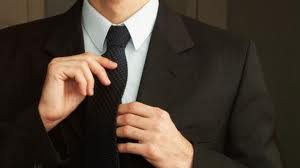 Your necktie best complements your overall outfit, and it can also reflect your personality. When choosing a necktie, you are safer with a solid and dark-colored tie. You may also use a necktie with smaller patterns. For interviews, blue or red is the commonly used colors for ties, while pink is the least acceptable. Additionally, the standard size of a tie to wear is about 2 and 3/4 inches in width and 58 inches in length.
4. Err on the side of being overdressed rather than underdressed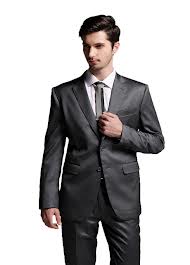 One good advice on how to dress for a job interview is to try to be overdressed than underdressed. If the company has specifically instructed interviewees to wear casual, it would be more appropriate to wear a pair of trousers with a sport coat. You can opt to remove your coat if you see other candidates being more casual.  
3. Choose a two-piece dark suit if required to dress formally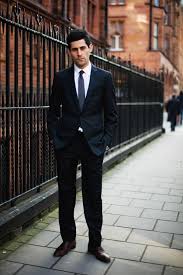 When required to dress formally or when attending an interview in a company with a conservative culture, a two-piece dark suit can be your best option for an outfit. This is a good choice because dark colors look more conservative and convey authority.
2. Dress according to the type of job you are applying for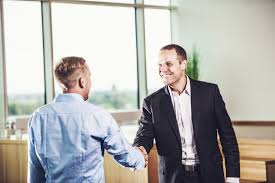 Creative jobs While it may not be necessary to dress formally for a job interview in a photography, advertising or publishing company, don't be overly casual as well. Don't wear your usual jeans and T-shirt. To be safe, you could wear trousers with modern cuts or a striped shirt and a cardigan.   Service jobs In the service industry, it is acceptable to wear a sweater or blazer over a tie for the interview.   Other jobs For other jobs, it is safer to dress up formally unless you are told to dress casually.
1. Don't forget the minor details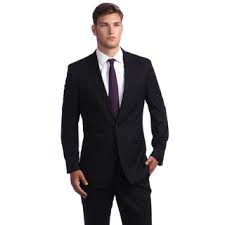 Small details like ironing your outfit before an interview are more or less forgotten, especially among men who are not used to pressing their clothes. You will look more presentable with a clean and well-pressed outfit. Most importantly, look at yourself in the mirror before going to the interview room. Make sure that you still appear neat and presentable as you would expect.
Your Turn
You can make a good first impression to your prospective employers by observing the tips mentioned above. If you have other tips on how to dress for a job interview, please share them with us.