No Comments
Outdoor Sex: 10 Craziest Places To Get Down And Dirty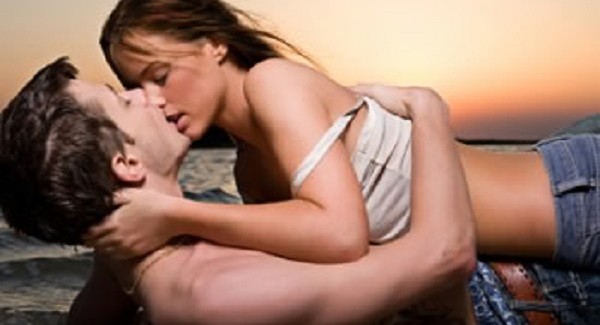 If you believe that beds are just for sleeping, then you might just love outdoor sex. It's a spontaneous way of spicing up your sex life. There have been so many crazy ideas that have been suggested and completed. But these 10 are the craziest:
Airborne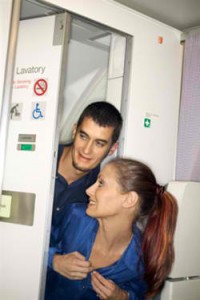 Flying business class is cool, but having sex in the business class bathroom is cooler. When you've caught everyone else catnapping in the middle of a late night flight, slip out of your blankets and head for the bathroom.
Having sex while in the air is one crazy idea. It's one unique way to earn bonus airline mile points.
Chauffeured car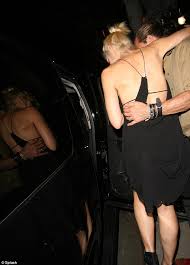 When your friends tell you that doing it with your girl inside the car is cheap, they're only partially correct. The car doesn't necessarily have to be yours or hers. Take her for a ride in a chauffeured car on a special date. After a couple of drinks, ask the driver to put up the divider of the car. Do a couple of rounds with her while on the way home. That's one great way to test a car's suspension.
Sex on the beach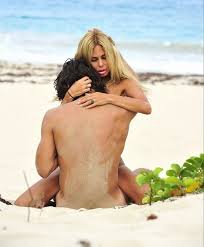 If sex on the beach isn't crazy enough, you can take it higher by doing it up in the lifeguard's chair. The view from the top is always better than from the bottom. Being on top also gives you a lookout just in case someone is coming. They say that summer sex is great but this one makes outdoor sex outrageous.
In the Patio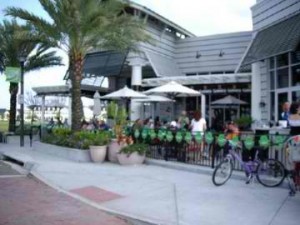 If you're house's patio is facing the highway, doing the deed there is one perfect idea for public sex. The perfect example of public viewing would be seeing cars and people around while you're pumping her.
So the next time you're planning on having cocktails with her in the patio, it would be much better if you have cock tales instead.
Public library
The librarian always reminds us to observe silence. That is your challenge. In a public library, there are always sections that are not often frequented. Maybe you can go there one after the other and pretend to be looking for some book in the shelves. And when you think the coast is clear, take a few tips from the ultimate book of love-the Kamasutra and do it there.
Women's room
People always tell you to do it in a men's room. Why not try the women's room? Don't settle for that sizzling dish in the restaurant. Take it to another level by having a sizzling dessert at the ladies' room. You can do it in the sink counter or you can lock yourselves in one of the cubicles so other ladies can still come in.
Fitting room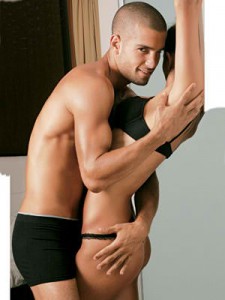 When you go shopping one of these days, try shopping for the perfect fitting room too. Ideally, this should be near the women's section so she can pretend to be choosing a dress or two. So once she's chosen that sexy outfit, follow her to the fitting room. Watch her undress and start touching her when she's wearing the new one. Make sure that the dress fits her well, and when she takes it off, check out if yours fits her well too.
Open field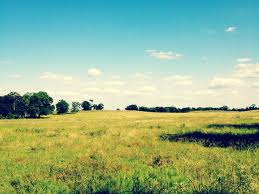 Drive her to the countryside and find a perfect spot in a huge open field in the middle of nowhere. Spread that blanket on the grass but don't get the food basket. This is a different kind of picnic.
Hearing the sound of nature in the background sets the mood for lovemaking. It would be great if a small private plane would pass over and get a bird's eye view of your rear end.
At the movies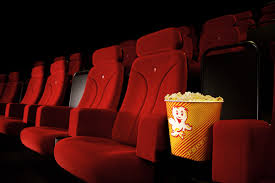 Matinee screening tickets are always sold at a reduced price because this is the schedule that no one really wants. However, this is the perfect schedule for some outdoor sex escapades. Although most seats would be empty, it would be much better if the two of you just sit in one seat. Forget the popcorn because you'll be too busy popping her cherry.
Photo booth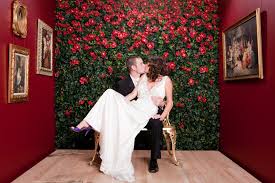 Go to a mall on a weekday at a time when it has just opened. For sure, there's nobody at the photo booth yet. So take her inside the booth and take a couple of shots. For the finale, take her while you're in a standing position. You can even take photos of yourselves doing your thing. Say cheese when you've unleashed the jizz.
We always thought that public sex was such a crazy and outrageous idea, now we're jealous and raring to try.