No Comments
Pubic Hair Removal Cream for Men: 10 Products to Keep You Oozing with Sex Appeal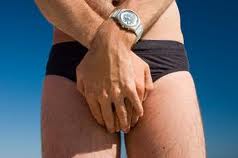 They say hair in men symbolizes animalistic appeal. You want your woman smooth and hair-free in the right areas, but the men have to be somewhat hairy like an animal.
In the case of the pubic hair however, it is just best for everyone to stay hairless, especially when intimate time with another is concerned.
Shaving, cutting and waxing works just fine but they can be very painful to endure. Thus, a pubic hair removal cream is often preferred. Here are some of the best depilatories/pubic hair removal cream for men you can try: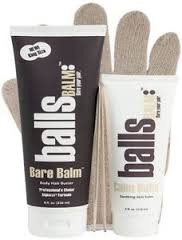 If you are interested in keeping your body hairless, especially in the pubic area, this hair removal duo works wonders. Start with Bare Balm to remove pubic hair and then follow up with Calm Balm to give your skin a smooth touch and finish.
9. Bikini Zone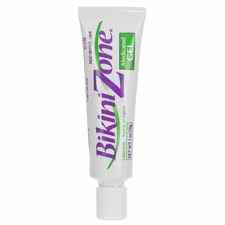 Bikini Zone's Creme Hair Remover is a very gentle pubic hair removal cream for men that promises to do the job in just 4 minutes. It is good for use, even for those with sensitive skin. The formulation includes aloe and chamomile, giving you smooth finish that you will surely be happy with.
8. Fem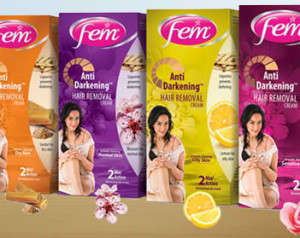 Despite its name, Fem occurs in formulation that is safe to use on men. It can easily remove hair on your pubic area, while leaving your skin smooth and moisturized.
7. Magic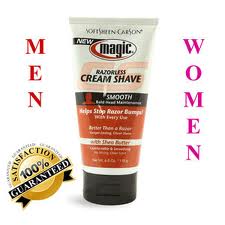 Magic is a true miracle worker that can help you get rid of pubic area in just 8 minutes. It is available in different formulations so you can match it to your skin type: regular, smooth, or mild. With Magic, you can now forget the razor and get hairless the painless and cleanest way possible.
6. Moom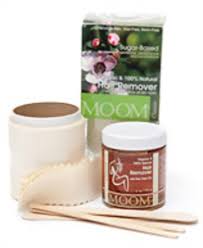 If you are looking for a pubic hair removal cream that is made of natural products, this organic brand can do the job. It is able to deal with fine or coarse hair, and leaves you hairless for as long as two months. It is USDA certified and its water-soluble properties help to ensure that no cream residue is left on your body.
5. Nair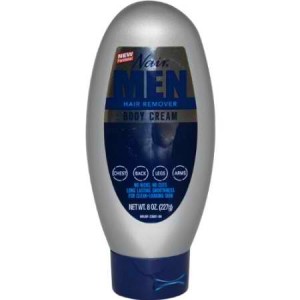 For pubic hair removal cream that will leave smooth results, choose Nair. It also has exfoliating and moisturizing properties so you do not have to worry about leaving your pubic area dry and irritated. It is dermatologist-tested and it can keep you hairless for so much longer, minus the pain.
4. Skinception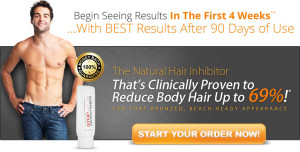 With Skinception Stop Grow you do not just remove pubic hair, but you also get to reduce hair growth to up to 69%. Available for men and women, with formulations specific for your very need. It is safe and very easy-to-use; with this pubic hair removal cream for men, you will never have to pick up you razor anymore.
3. Revitol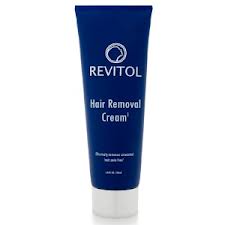 Revitol's hair removal cream helps you get rid of pubic hair and prevents it from growing back. It is safe to use on any part of the body, and can be used even on the sensitive pubic area.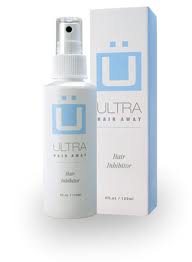 Ultra Hair Away's special Shave No More product helps to keep unwanted hair out of your body. Apart from removing your hair, it has inhibitor formulations that stop hair growth quite miraculously. It works on coarse and fine hair for both men and women. Lastly, it is made from organic materials, so you can trust it to be safe on your skin.
1. Veet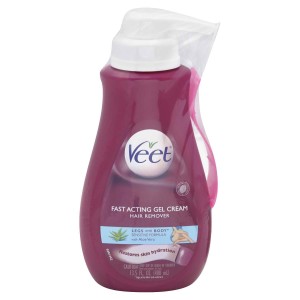 Veet comes with a more delicate gel cream in a formulation that is perfect for sensitive skin. The formulation has aloe vera and Vitamin E for a smooth, hairless skin.
Why shave, wax or cut if there is a pubic hair removal cream that will make things simpler? Keep your pubic area clean and hair-free without any hassle; say good bye to your hair down there and ooze with overflowing sex appeal!