No Comments
Top 10 Best Protein Shakes To Get Lean and Ripped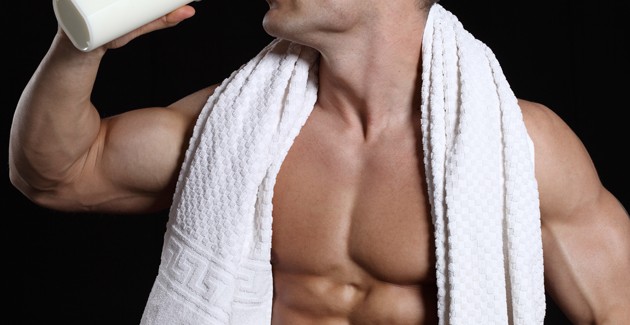 Aside from weight training, cardio and diet, men need to take supplements to really get that ripped and shredded body. Common supplements come in the form of protein powder drinks.  These protein shakes provide a convenient fuel source for the body's recovery and nutrition.
Here are 10 of the best protein shakes that you should try:
Vitalstrength Hyrdoxy Ripped Protein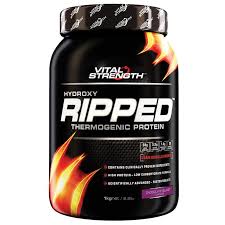 Hyrdoxy Ripped uses a special formula which has been clinically proven to burn fat and build stronger muscles. Its powerful T4 thermogenic complex is composed of L-carnitine, choline, chromium picolinate and a unique African mango extract. This aggressive thermogenic complex combines with whey protein isolates to give you that dream body faster.
Horley's Ripped Factors Fat Protein Loss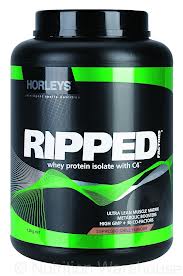 Ripped Factors contains pure whey protein isolates that provide anabolic support in the maintenance of those hard earned muscle tissues. It contains a special C4 metabolic complex made up of L-Carnitine, HCA, Caffeine and Chromium for faster metabolism. This thermogenic product also contains 15 additional vitamins and minerals to give you a nutritional boost.
Max's Super Shred Protein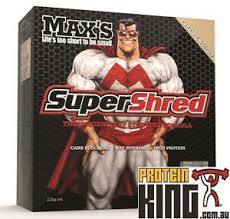 Max Super Shred combines "high Leucine" whey protein isolate with Casein protein to help you build muscles while reducing your appetite. It also contains fat metabolizers and carb blocking nutrients that give you that lean and ripped body. Plus, Max Super Shred reduces the catabolic effect of cortisol and speeds up body recovery after a rigid workout.
Balance Ultra Ripped Protein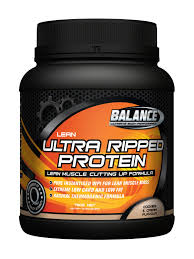 Balance Ultra incorporates whey protein isolates and whey protein concentrate which can easily be digested and absorbed by the body to get leaner muscles. It also contains thermogenic herbs, amino acids, vitamins and minerals that assist in fat transportation and metabolism. The chromium content helps curbs your appetite while the green tea extract provides a powerful antioxidant.
Body Science Hydroxy Burn Pro Clinical Protein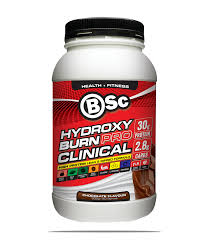 A key ingredient to this protein powder is solathin, an appetite suppressant which reduces one's appetite by 20%. It also contains a diuretic complex that that helps you shed excess water and gives you that ripped look. Hyrdoxy Burn has natural herbs that aid in promoting a healthy brain. It also relieves indigestion caused by dieting and helps you in weight loss by giving you a healthy dose of fiber.
Musashi Lean WPI Protein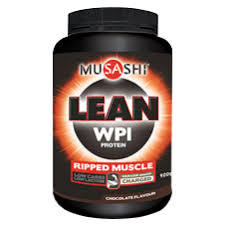 Musashi Lean WPI transforms to a high quality and quick digesting protein shake which is formulated to assist in the fast absorption of protein in the body during post exercise. It also has a Whey Protein Isolate base for lean and strong muscles. Plus, Musashi Lean WPI has been "amino charged" with added Essential Amino Acids and Branched-chained Amino Acids to reinforce your exercise requirements.
Optimum Nutrition Gold Standard 100% Whey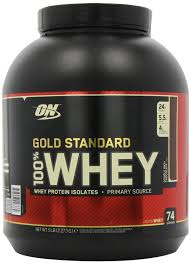 The Gold standard label is packed with whey protein isolates as its chief ingredient. The formula also includes hyrdowhey, a hydrolyzed and low molecular weight whey peptide that makes protein act quickly. This also contains the digestive enzymes lactase and aminogen to enhance protein utilization.
Cytosport Muscle Milk Powder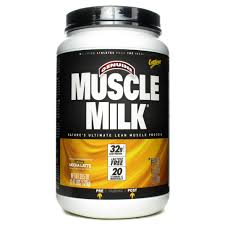 Muscle Milk was specifically designed for athletes to help them recover quickly from exercise. But it is also good for those who intend to build muscle mass and gain size. Its mix of ingredients include whey protein isolates, whey protein concentrate, milk protein isolate, and taurine. Lean lipids used are from sunflower and canola oil which provide the body with essential fatty acids.
Muscle Pharm Combat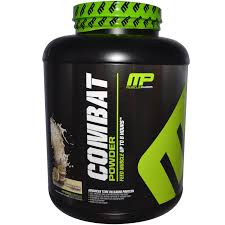 Muscle Pharm Combat maximizes the growth of muscles and the utilization of protein. It has a mix of protein blends that digest at different rates of up to 8 hours. It's what they call feeding the muscles up to 8 hours. It also contains egg albumin, a content high in BCAA, which contributes to muscle building and the production of hormones. Its digestive enzyme blend helps in protein absorption and digestion.
Muscle Tech Phase 8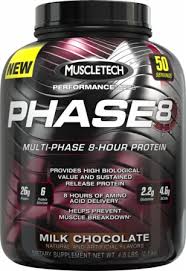 Phase 8 has a distinct blend of proteins that allows you to drink this protein shake whenever you want to. It contains high quality proteins that are engineered to digest at different rates. These proteins are milk derived, highly anabolic and anti-catabolic. Because of these, your body is in its best state for rest, repair and recovery. It also boasts of a sustained release of amino acids.
Keep in mind that with great powder comes great responsibility. And that responsibility is to burn your fats and feed your muscles. So grab these supplements and drink the shake.