No Comments
Top 10 Hottest Haircuts for Black Men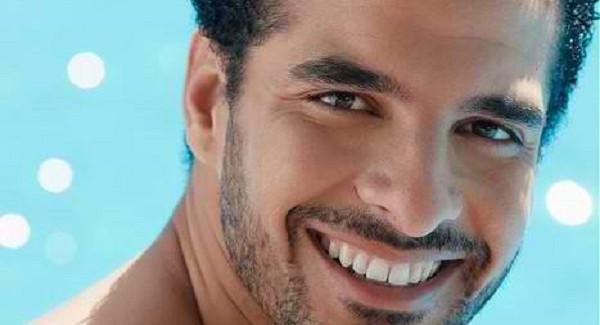 Most black men are worried about their physique and their face. But they have no idea that haircuts complete the face and increase their face value. Choosing the appropriate hairstyle is not good enough. Picking the best and hottest haircut gives you the added swag.
So here are 2014's best haircuts for black men:
Buzz cut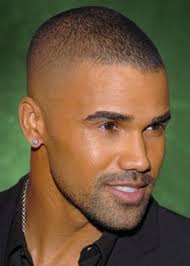 The Buzz is also called the close shave because it's the closest thing to being bald. This haircut is simple and faultless. It's perfect for men who have the classic facial features. Men who have busy schedules or those on the go should go for this cut because it requires no to low maintenance in between haircuts. The buzz cut makes Jaime Foxx look elegant in his red carpet walks.
TWA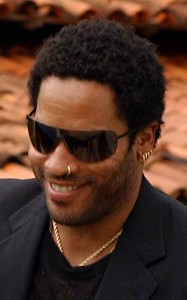 If you have nice curls but you don't want long hair, then try something in between. TWA stands for the Teeny Weeny Afro. The small afro displays your natural curls without going for the long hair. But this one is not that short too. It shows off the kinky texture of your hair at its best. It's good for any face shape and any hair density. Check out Lionel Richie pics from the Commodores, and his latest pics. His hair has evolved from the Afro to the tiny 'fro.
Mr. Clean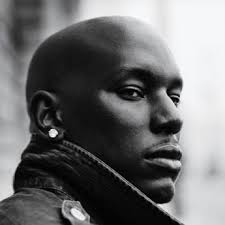 Bald is beautiful and it is timeless. Having a total shave can be due to thinning hair or simply having a preference for a no maintenance haircut. And because you have no maintenance on your haircut, you can focus on the clothes that you want to wear to the occasion. Going bald displays a lot of courage and confidence.  Look how fast Tyrese drives and Air Jordan skies.
Artistic Mohawk
The mohawk was popularized by Mr. T in the 80's. It's the haircut that is clean shaven on both sides and has a noticeable strip of long hair on the middle part of the head. It's related to Indians and punks. For black men, this haircut is badass. That's why Mr. T was called B.A in the A Team—it's Bad Attitude. The artistic mohawk would mean drawings of letterings at the sides of the head instead of having them clean shaven. This one's a work of art.
Short curls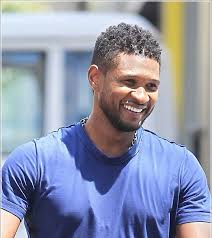 Haircuts with thinner sides are striking and stunning, especially on men. This hair style is a combination of a short haircut and natural curls. It's easy, stylish and will suit any age group.
It emphasizes a man's appearance. If you watch The Voice, it's hard not to notice Usher's flamboyant frizz with accentuated sides. It's hotter than Adam's abs and even Shakira's hips.
Waves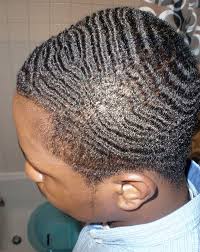 It's having a short haircut with impressive texture—the wave texture. The wave is a way of grooming the hair using an "S" curl pattern.  Do this on a short haircut and you have a style that appears professional and arranged. It is also neat, attractive and a timeless classic. Legend has it that John won 9 Grammys not only because of his musical genius but because of this haircut.
Flat top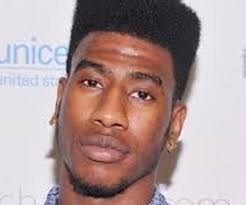 The flat top is a type of crew cut where a flat deck is created at the top of the head.  This is one attractive hair cut because of the contrasts in hair length and lines. It's original and easy to maintain at home. It was one of the most popular military haircuts during the war. It became popular in the hip hop generation of the 90's and was a symbol of rap culture back then.
Polished fade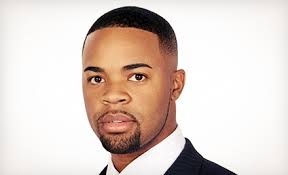 The fade haircut is a buzzed on the top and the sides. It's like the traditional barber cut look but with a more polished and well put together top. It's well finished, balanced and very refined. The effect is a slick and mischievously handsome look. You can't help but get jiggy with it because Will Smith wears this like a crown.
Frohawk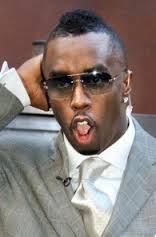 The frohawk is doing Faux hawk with short kinky hair or afro textured hair. The frohawk can be achieved by straightening the hair on top of the head, particularly the crest or getting a tapered hairstyle that forms the crest. It's a little bit of rock and roll with an edgy look on you. It's also a haircut that is easy to maintain.
Long curls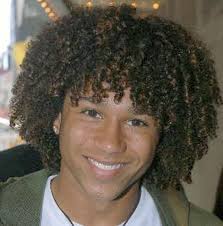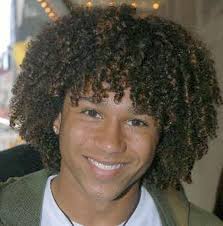 Women are still seen as the ones having long hair. But for bros with curls, it's great to grow out your hair and let those long natural locks hang. If you lack those loose curls, Use an S curl texturizer to loosen your curls. It's time to embrace that "long hair don't care" mentality.
The king of orgasmic rock Jim Morrison once said that some of the biggest mistakes in his life were haircuts. So heed the king, get the hottest haircut and avoid Morrison's mistakes.