No Comments
Top 10 Best Sex Movies to Steam Up Your Date Night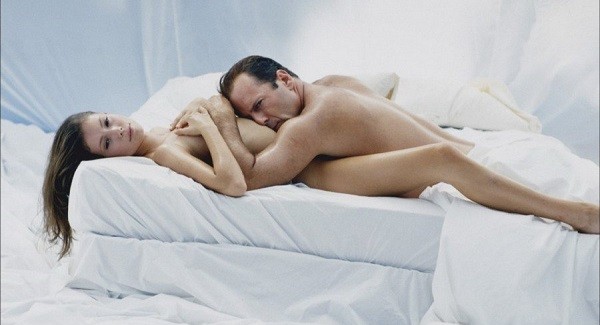 If you're looking for a different way of heating up your night, you can turn to Hollywood. There are movies that contain steamy and kinky scenes that will "wake you up" instead of putting you to sleep.
Here are 10 of the best sex movies that will light up any date night:
Risky Business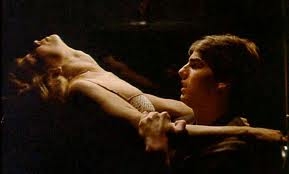 If you think that Eyes Wide Shut was the dirtiest move Tom Cruise made, think again. This 1983 movie about a rich high school kid and his relationship with a prostitute tops it. While his parents are away on a trip, Cruise and the hooker started a brothel party in his parents' house. They make a big profit out of it and it became the kid's ticket to getting admitted at Princeton. The train scene at the end? Rebecca De Mornay makes you want to turn your couch into that train couch.
Unfaithful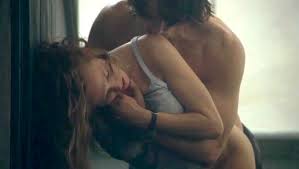 This 2002 erotic drama thriller was adapted from the 1968 French film "The Unfaithful Wife".  The title gives away the synopsis. But what makes this one of the best sex movies is that you'll get to see Diane Lane naked. This is the only movie where you'll get to see Diane Lane get banged by her hot lover in several explicit scenes. Lane is very convincing in her sex scenes that she makes any man want to nail his partner even before the movie ends. And before she gets unfaithful.
Original Sin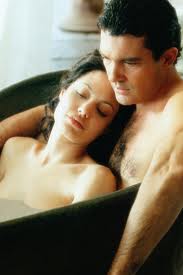 A rich young man played by Antonio Banderas is plunged into a tale of deception and mistaken identity in his quest for a femme fatale's heart. Men could identify with Banderas' character in this movie because of his willingness to give up everything for a woman he cannot trust. This 2001 movie has the best sex scenes ever filmed. And yes, the ever hot Angie plays the female lead. We all know that Jolie leads every man into temptation.
Wild Things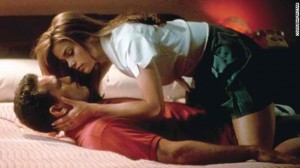 The film was never a hit in 1998, but it became a cult favorite on video because of the way the female leads steam up the screen. It's about a guidance counselor played by Matt Dillon who was accused of rape by two students in Neve Campbell and Denise Richards. Every male envied Dillon in that controversial "three way scene". It's impossible that he never got a hard on during the filming because every other man who's watched the video got one.
Sliver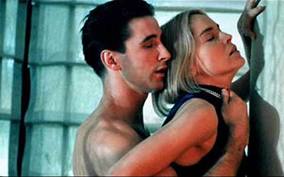 Sharon Stone stars as a book editor who had just moved to an apartment unit whose previous tenant was murdered. She develops a passionate romance with the building's handsome owner who secretly wired the building with hidden cameras. William Baldwin and Stone have very steamy scenes that could turn on any warm blooded person. Plus men never had enough of the shower scene where they get to imagine Stone masturbating. Damn that Sharon Stone!
Killing Me Softly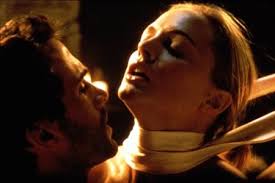 In 2002, Heather Graham rose to the ranks of sex symbol with her portrayal of a woman who left her boyfriend to have exciting sexual encounters with a hot and mysterious mountaineer played by Joseph Fiennes. The movie's got a couple of exciting sex scenes that leave nothing to the imagination and which make you want to try them afterwards.
Fatal Attraction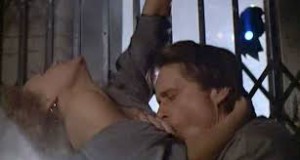 This ranks as one of the classic sex movies of all time. A young Michael Douglas has his family life threatened by a woman with whom he had a one night stand with. Some men might no longer want to have one night stands after watching this erotic thriller. But for others, if your stalker is as hot as a young Glenn Close with long blonde locks and hot body, that's another story.
Basic Instinct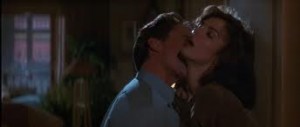 In the 90's, Sharon Stone was synonymous to sex. Men would feel the need to have sex after watching Sharon Stone's movies. This was one of them and this is loaded with sex. It's a story about a detective investigating a murder. But the problem is that the suspect is a seductive and beautiful woman played by Stone. The sex scenes in this movie seem to be very realistic and un-simulated.
Showgirls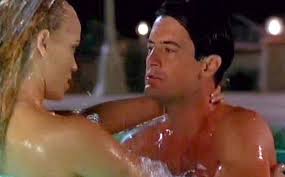 This 1995 movie is about an ambitious young dancer who ended up in one of the strip clubs of Las Vegas. Its poster says "leave your ambitions at the door". It could've been leave your clothes at the door as Elizabeth Berkley's character was more nude than clothed in the entire movie. Still, the movie has lots of kinky scenes and a lap dance that will turn you on. It is highly recommended for men who like sex with a twist or dose of irony.
Color of the Night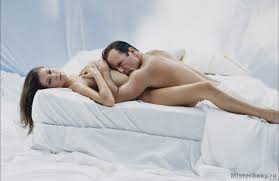 We all thought Bruce Willis was an action star. But Willis had frontal nudity in this 1994 erotic movie. But that's not what makes this movie arousing for men. Jane March does. March gives men goose bumps with her portrayal of a mysterious woman who gets involved in very intense sexual encounters with a psychiatrist played by Willis. The scenes were so smoking hot while the sexual energy between Willis and March are off the charts and worthy of emulation.
It doesn't even matter which of these you'll choose. Any one of these movies is guaranteed to heat up even a winter night. So check out these mood setters and get your hottest date night ever.