No Comments
Top 10 Worst Basketball Player Ever Who Do Not Deserve What They Were Paid For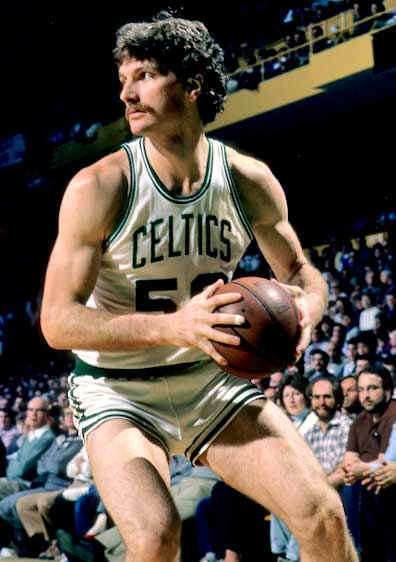 Throughout the course of sports history, there have been many greats and legends which have graced the floor of basketball arenas worldwide. With names like LeBron James, Scottie Pippen, Shaquille o' Neal and other basketball greats, sports fans all over the world have idolized these individuals for their skills. However, there are those that get drafted for god-knows-what reason. In other words, they suck. With this list, we will figure out who the worst basketball player ever is and it is up to you to decide who really stinks up to high mountains.
10. Greg Kite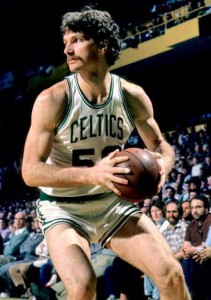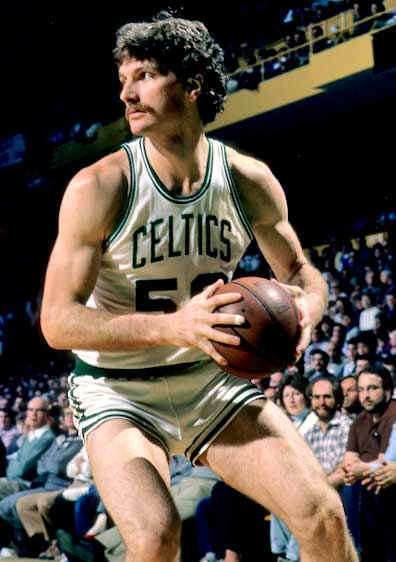 Greg Kite was a player for the Boston Celtics during the later part of the 1980s. Standing at 6'11 and being on the offensive end, he was one of the worst scorers in the NBA. Even if he was the 12th man on the team, he had a very difficult time in scoring points. He made it look like being on the Celtics was a disability and being on the court gave the opposing team a huge advantage over his own. The only saving grace was the fact that he was barely on the court but if he was on it, the Celtics were at a huge disadvantage.
9. JaVale McGee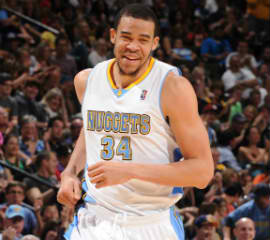 Playing for the Denver Nuggets, this guy takes home a salary of about $2.5 million per year and even if that is not considered to be huge money in the NBA, it seems like he deserves barely any of the amount he receives. Considering that he was traded to the Nuggets for Nene, in this season alone he has shown a devastating lack of skills and on-court intellect. It's been said that it is like when he is on court, his mind is on a totally different level like he is not even in the game.
8. Micahel Ruffin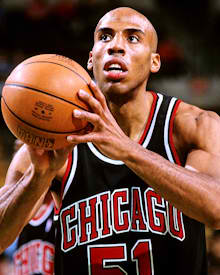 This power forward for the Chicago Bulls really takes the cake when it comes to making wrong choices on the court. Would you believe that he has caused more personal fouls than the amount of points he scored while he was playing? In his nine years of playing, he has had 942 personal fouls and he scored only 716 points. When you think about it, he makes about two personal fouls every 15 minutes he is on the court. In terms of efficiency as a basketball player, he has the worst rating in the history of professional basketball.
7. Sebastian Telfair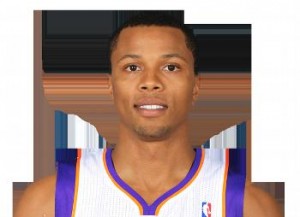 This is rather unfortunate as Sebastian Telfair was considered to be a high school basketball phenomenon before being drafted for the Phoenix Suns. However, that is just the thing. He still plays like he is still in high school and never quite grew into his own. With an average of 5.5 points per game, this player can't jump to for anything let alone make some points.
6. Mark Madsen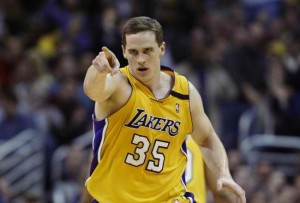 A player for the Lakers and standing at 6'8, you might be wondering why this power forward made the list. For starters, he can't shoot for crap. He is an aggressive player but all that is for nothing because he can't make points. He charges other players and commit a lot fouls more than he can make points.
5. Josh McRoberts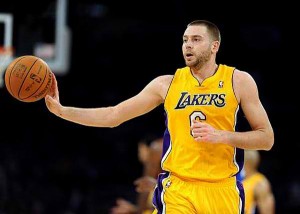 Another player from the Lakers, this almost 7-foot tall player is the poor man's equivalent to Lamar Odom. While he can perform some dunks every once in a while, the number of fouls he gets is unfortunately more noticeable. Plus, his frame is such a waste, scoring only 2.4 points per game.
4. Manute Bol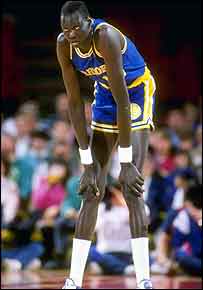 Talk about overcompensating for a lack of skills. Manute Bol, the 7'7 center for the Bullets and eventually a couple of other teams had no skills whatsoever on the court. His lack of mobility and being able to make shots was proven to be quite frustrating for his teammates.
3. Robin Lopez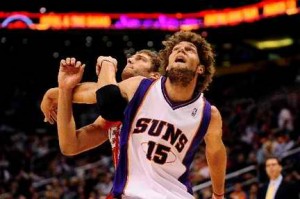 Speaking of people that are 7 feet tall, Robin Lopez is one that has a wasted frame. For a guy that tall, he can't block if it meant saving his life. Averaging only 5.2 points per game for the Phoenix Suns, this is one truly horrible player.
2. Shelden Williams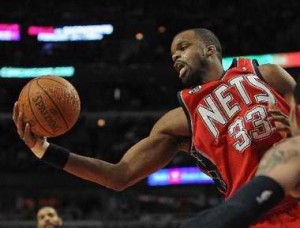 A player for the New Jersey Nets, Williams is a perfect example why college ball players need to be reminded that the NBA operates on a whole different level. While he was great back in his college years, he was exposed as a hack once he entered professional basketball and never really quite stepped up his game.
1. Johan Petro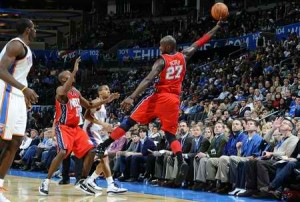 Johan Petro is here for just a very simple reason. He is 7 feet tall and is a pain to see him on the basketball court. Yet, the New Jersey nets have him signed for three years for a whopping $10 million.
It is difficult to decide who the worst basketball player ever is, given the number of hacks that are in the NBA. If these people on the list could share one prestigious award, that would be they all do not deserve what they get paid for with the lack of skills they show.