No Comments
10 Sexiest Music Videos That Will Turn You On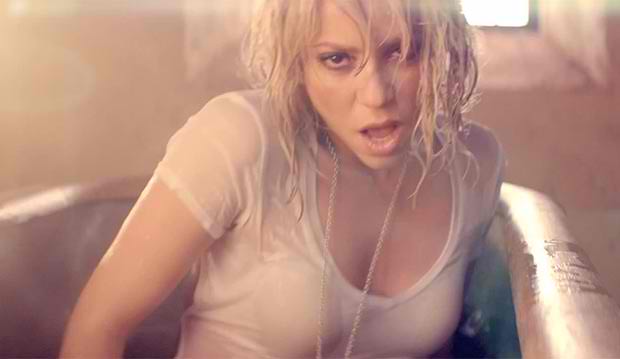 Are you looking for sexy videos that will turn you on? You've come to the right place!
Over the past decade, the music industry has produced a great number of steamy and sexy videos. From Britney Spears and Madonna to Jennifer Lopez and Beyonce, it seems that men will never run out of pop stars to feast their eyes on. And to pay tribute to these timeless beauties, here are 10 of the sexiest music videos guaranteed to turn you on:
10.  "Dance Again" by Jennifer Lopez ft. Pitbull
This steamy video features J. Lo being tied up and blindfolded by her real-life beau, Casper Smart. Satisfy your fantasies as you watch the hot girls with gorgeous bodies, while J. Lo and her man passionately dance with each other.
9.  "Naughty Girl" by Beyonce
Beyonce playing as the Naughty Girl?  Sounds sooo yesterday but this sultry music video never fails to impress. With a sexy vixen grinding her booties up on Usher, "Naughty Girl" is every naughty boy's dream come true.
8. "We Found Love" by Rihanna
Rihanna never shies away from sexy and passionate-themed music videos; "We Found Love" is one of them. Feel the heat and intense emotions only a true-blue Barbadian musician can bring.
7. "Country Girl" by Luke Bryan
Thanks to Luke Bryan's music video, men can now get a sneak peek of how hot country girls can be. It features a couple of very attractive girls whose dance moves can outclass Miley Cyrus in a heartbeat.
6.  "Lapdance" by N.E.R.D.
Raw and gritty, this video is just overflowing with sex appeal.  It infuses nudity with cheeky humor only a Pharrell Williams can pull off.
5.  "She Wolf" by Shakira
With killer looks and jaw-dropping figure, Shakira never ceases to amaze her male fans. In this video, the sultry diva wears a skin-toned body suit. While it flatters her physique, it also leaves infatuated men with something they can daydream about.
4.  "Dirty" by Christina Aguilera ft. Redman
Clad in a bikini top and red knickers, the power belter proved in this video that she's all grown up. But it also had its fair share of criticisms. In fact, a lot of parents were upset to know that the girl their children used to admire had made daring choices in her career. And this music video is just one screaming proof.
3.  "Hustler" by Simian Mobile Disco
What started out as an innocent Chinese whispering game escalated into something amorous. Watch this music video to see how.
2.  "I'm a Slave 4 U" by Britney Spears
Britney Spears took the world by storm not only with her music, but also with her one-of-a-kind sex appeal. Even though she gained a little bit of weight in the past, Britney came back as a more mature sex symbol. Let all men relive her glorious days with this sexy, sultry video that will leave you asking for more.
1. "Justify My Love" by Madonna
Considered as one of the steamiest music videos for men, "Justify My Love" is part Madonna's chart-topping hits. It's the first single from her greatest hits compilation, ''The Immaculate Compilation". Watch this video and you'll see the reason why it was banned by MTV and condemned internationally. Nevertheless, it still oozes with sex appeal—a quality you can always expect from the one and only queen of pop.
Your Turn 
Did we miss out on your favorites? Let us know what you think through the comment section below.