No Comments
Top 10 Tips on How to Avoid Train Sex and Sexual Advancement on Public Transportation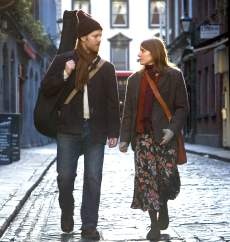 Sexual harassment on public transportations, especially on crowded ones is prevalent. Though there are a few cases that the offender is a woman, most of the time, this unacceptable act is done by men. This is also called train sex. The origin of the term comes from the situation in which bumping or touching of the private part of the bodies happen in crowded places. This can even lead to sexual contact, which is common in countries like India and Japan. Some women that are victimized by this act keep mum because of various reasons. There are those that do not want to get people's attention, others are embarrassed or scared, while there some that ends up being aroused leading to sexual contact. As a woman, there are things that you can do to prevent this from happening.
10. Travel with a Guy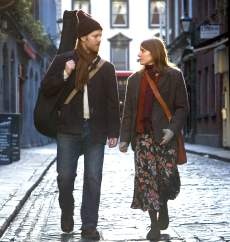 As much as possible, you need to travel with a guy friend, brother or relative to prevent this kind of thing from happening to you. If you are with a guy, bad guys are more likely not to take advantage of you as they would know that someone would protect you if they do so. Guys should also be more concerned of the girls they know and try to protect them as much as they can. Make sure to sit beside the guy that you are with all the time so they would know that you are with someone. Women that are alone are more at risk of being harassed.
9. Sit with the Girls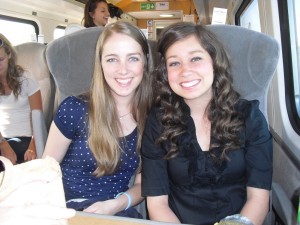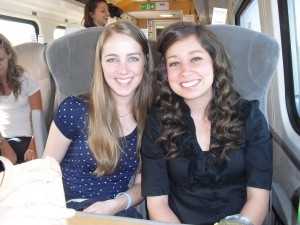 If you are travelling alone, the best thing that you can do is to sit with the girls. Find a spot where there are other girls around. Avoid sitting with guys that you do not know, no matter how respectable looking they are. Nowadays, it is hard to judge a person merely by his appearance. A guy might look harmful but what you don't know is that he can be the exact opposite on the inside. So think of the rule that your mom told you when you were a kid; "never talk to strangers." This still applies even now that you are already a grown up. If you need to ask something, ask the girls or the conductor of the bus or train.
8. Stand with Girls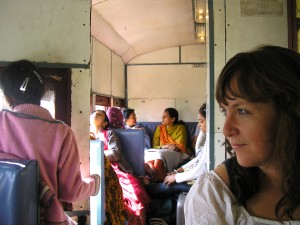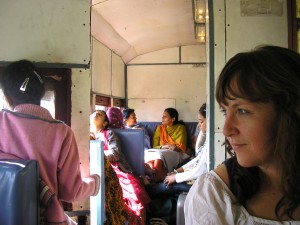 There are times that there are no available sits on the train or bus and your only choice is to stand up. Just the same, find a spot where you can stand with girls. This way, you can prevent guys from advancing on you. Also, observe the passengers before even riding on the public transportation. If you see that majority are guys and there are only very few girls, you may want to wait for the next train or bus to come.
7. Be Alert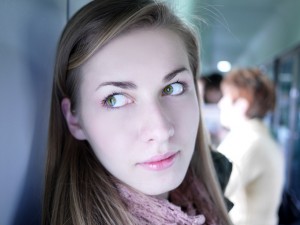 Most offenders would go after girls who are busy doing others things while on public transportation as they are not aware of what is happening around them. If the place is crowded, they might not even think that they are already being harassed. Be aware of your surroundings and be alert. Bad guys will think twice at making advances on you if they see that you are ready on whatever might happen.
6. Warn the Person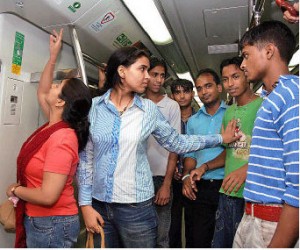 Some girls are embarrassed to let the other person know that they are not comfortable with the situation. It is true that there are cases in which a guy may accidentally bump into your body, especially on a crowded place. Still, let the person know how you feel. A real gentleman would do something to prevent the same thing from happening. If the person persists and the situation gets worse, call the conductor and report the offender.
5. Report to the Police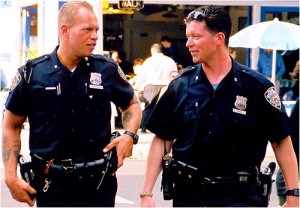 Even if you have reported the incident to the conductor or driver, make sure to take time to report it to the authorities. This is to let your voice heard. If they see that a lot of women are experiencing harassment on public transportation, they will do something about it. If you do not report, they will not know that these things are actually happening.
4. Bring Extra Money to Ride on a Taxi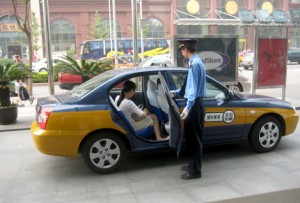 If you have enough money to take a taxi rather than a crowded public transportation, then do so. This may cost more but your safety is priceless. Find a friend or officemate that you can ride the taxi with. This way, you can split the fare and it will also be safer if you are not alone.
3. Call Someone to Pick You Up
If you are not bringing extra money to ride the taxi or you cannot find someone to ride the taxi with and you are not comfortable riding alone, call someone that can pick you up. If you do not have your mobile phone or the battery has run empty, there are payphones that you can use to reach the other person you need to call.
2. Act Properly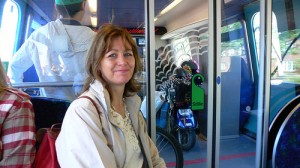 This is something obvious but some girls still forget about it. If you are used to acting cute or sexy around guys you like at school or in your office, public transportation is not the way to do this. It's not even recommended to act sweetly and nice. Yes, a smile can brighten someone's day. But then again, this can also attract those that have malicious motives and may think that you're an easy target.
1. Wear Proper Clothes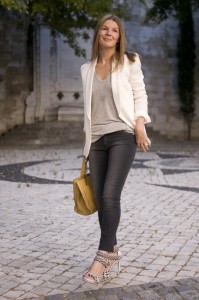 Sexy clothes that reveal your cleavage or long legs may turn on guys. And that's not exclusive to the nice guys or guys that you like. This may arouse the bad guys and may cause them to take advantage of you. Wear decent clothes when riding the bus or train. If you prefer to wear sexy clothing on the place that you are going, you may bring extra clothes with you. Bring your sexy attire on your bag so you can wear it on your destination. This may be a little inconvenient but it is safer than showing some skin on public places.