No Comments
Top This: 10 Greatest Gangster Movies For Tough Guys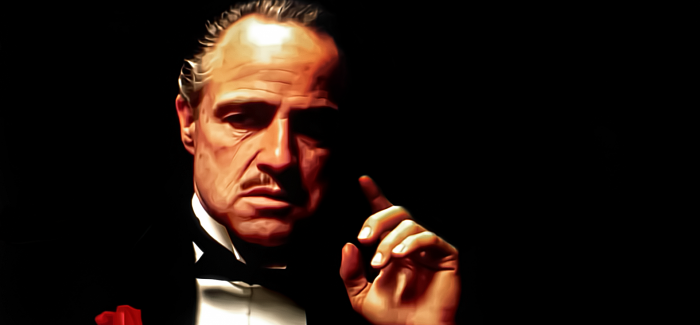 Gangster movies have it all: action, tension, intrigue and of course some of the most memorable characters of all time.
We've compiled this list of the 10 greatest gangster movies to showcase a genre where a number of great directors have made their name, and where the biggest, baddest and toughest gangsters of our collective imaginations reign supreme.
1. Donnie Brasco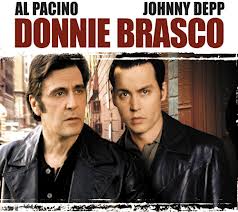 Donnie Brasco sees FBI agent Joe Pistone take on a false name in an attempt to infiltrate a vicious New York mafia network. Pistone, as Donnie Brasco, establishes himself as a friend of Lefty Ruggiero. The two grow close in their exploits together earning money for their superior Sonny Black, but being a part of the brutal gang culture forces Pistone to question who he really is. His marriage begins to crumble, and he questions how much longer he can remain an FBI informant.
2. Lock, Stock and Two Smoking Barrels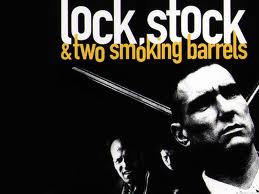 Four relatively normal friends are tricked into owing a local gangland boss half a million pounds. What's more, if they don't deliver on time, one of 'Hatchet' Harry Lonsdale's henchmen seems very keen to start chopping off fingers. The group launch a daring plot to steal the money from neighbouring drug dealers, but all does not go to plan.
3. Reservoir Dogs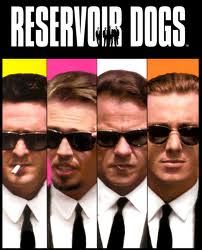 Undeniably one of Quentin Tarantino's greatest masterpieces. Graphic violence, snappy dialog and eccentric psychopaths permeate through this tale of a botched heist that sees a group of strangers recruited by mob boss Joe Cabot turn on each other in search of the informant that foiled them.
4. Carlito's Way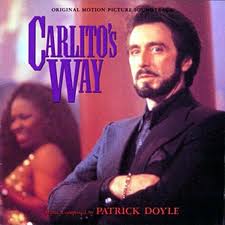 Carlito returns to the streets following a prison sentence drastically reduced by his corrupt, but nonetheless very efficient lawyer. Transformed by his time inside, he pursues an honest life, however when his lawyer develops a cocaine addiction and a bad temper he's sucked right back into a world of gang violence that threatens to put pay to any hopes of a future.
5. Scarface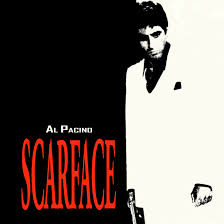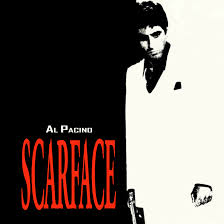 A title infamous as one of the most iconic gangster movies of all time focused on one of the movie industry's most charismatic tough guys. Scarface sees Tony Montana escape Castro's Cuba and make his way to America. For a while he pursues the American dream legitimately, but a short fuse and a greedy nature force him and his accomplice Manny to turn to dealing cocaine. Montana's brutal nature and fierce ambition see him rise high and fast, only to be brought down again by drug addiction and all-consuming paranoia.
6. Pulp Fiction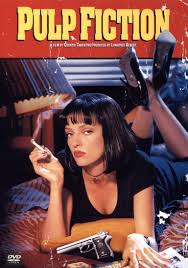 Two plots entwine in another of Tarantino's classics: Marcellus Wallace, local gangland boss and murderous psychopath hunts down a boxer he paid to throw a fight, but who ends up killing his opponent. Meanwhile Vincent (John Travolta) is entrusted with the responsibility of showing Wallace's wife Mia a good time while he's away, and engages in a flirtatious game of cat and mouse that quickly spirals out of control.
7. La Haine (Hate)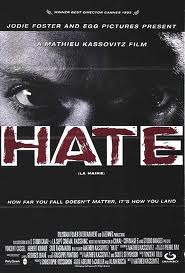 La Haine follows the lives of three French youths in the aftermath of a riot in the suburbs of Paris. Vinz Cassel pursues a life as a violent gangster out to punish the police force he sees as repressive. Hubert Koundé is a small time drug dealer and boxer who dreams of escaping the ghetto. Saïd Taghmaoui's outlook drifts between those of his friends as they try to piece their lives back together in the wake of the violence shaking the French capital.
8. Goodfellas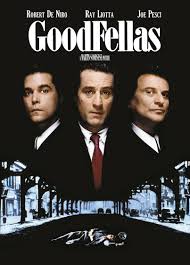 A harrowing insight into New York's Italian Mafia, Goodfellas tracks the life of Henry Hill from petty thief, through successful career criminal and finally to middle aged drug dealer hooked on his own product. Undoubtedly one of Martin Scorsese's greatest works.
9. The Godfather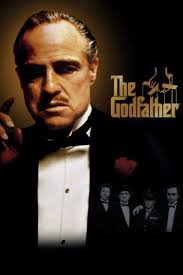 Arguably the greatest gangster movie, if not one of the greatest movies ever, full stop. The Godfather follows the descent of the New York criminal underworld into chaos after a disgruntled business client attempts the assassination of Mafia Don Vito Corleone, whose family is torn apart by the ensuing violence.
10.  American Gangster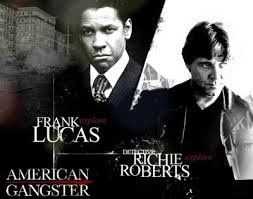 American Gangster is the story of Richie Roberts (Russell Crowe)'s battle against a corrupt police force controlled by gangster Frank Lucas (Denzel Washington), who ships heroin into the United States through cargo planes returning from the conflict in Vietnam. A sobering look at the realities of drug addiction and the power of money.
Your Turn
Have we missed your favourite gangster movie off our list? Give us your thoughts on the list by leaving a comment.