No Comments
Top 10 Best Antiperspirant For Men Who Sweat A Lot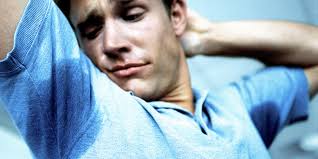 Stinky isn't sexy. Unless you plan on being a human repellent, you know that BO isn't good for your social life. It's not even manly. Unless you live in a culture that finds this attractive, you should probably get the best antiperspirant for men to keep the pits from leaking excessively and keep them smelling good.
Deodorants VS. antiperspirants
Okay, first things first. Deodorants and antiperspirants aren't the same. The job of the deodorant is to mask the smelly odor, while the antiperspirant prevents you from being smelly in the first place. Big difference. So don't be surprised if deos don't do much to keep BO at bay. It's just to overpower the smell that's already there.
So if you're prone to excessive sweating, then ditch that deodorant. Antiperspirants are the way to go as it helps keep sweating to a minimum to make sure you don't get that embarrassing underarm wet stain and still smell good after a long, hard day at work.
We searched, we tested and we smelled. And we came up with ten of the best antiperspirant for men who sweat excessively and hope that we did our share in making this world smell a little better. Now go do yours.
10. Degree for Men Dry Protection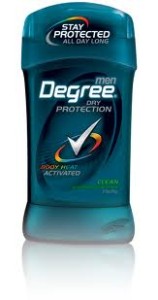 This white solid goes on dry and clear, and it doesn't stain shirts. It has a nice, pleasant smell which isn't overpowering and lasts pretty long too. If you are prone to skin rash, you might want to look for the non-irritating type, as it has aloe to keep you dry minus the irritation.
9. Dove Men + Care 48H Non-irritant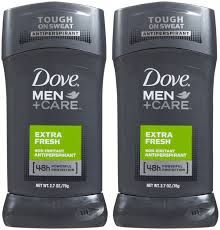 Ideal for sensitive skin, this product has a pleasant, clean, masculine scent that doesn't come off strong. It keeps you dry, reduces underarm odor and effectively protects you from the dreaded underarm "wet mark". Best of all, it does not leave residue or scent after being washed off in the shower and doesn't leave shirt stains.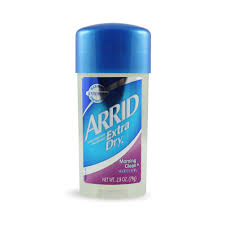 You don't have to lose a good shirt with this product, as it applies smoothly and doesn't leave any trace on clothing. The clear gel form doesn't feel cakey and doesn't leave the usual white residue on the pits you get from other products. Plus, the smell is really fresh and clean like you've just stepped out of the shower. It doesn't irritate and is easily one the best antiperspirant for men in the market today.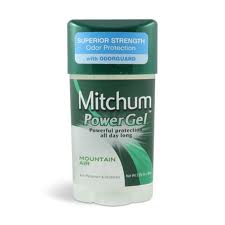 If you've got a pretty active lifestyle, this is the best antiperspirant for men you could ever use. It effectively reduces wetness, smells good yet not perfume-y, and doesn't burn or itch on application. Leaves no shirt marks and works just as well as any clinical strength antiperspirant out there, and at a low cost too.
6.Gillette Clear Gel Cool Wave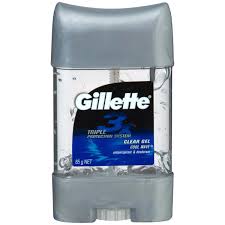 This clear gel glides on smoothly minus the whitish stain that comes with similar products. The smell is very subtle, and it doesn't overpower or clash with your cologne. Just apply one layer and you're good to go, no extra coat for protection. If you've got hairy pits, this gel form would work best for you as it stays longer on your skin than solid ones.
5.Right Guard Total Defense Clear Stick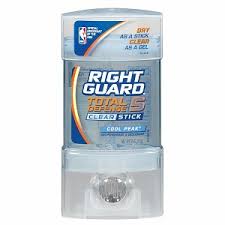 This antiperspirant is clean, non-sticky, dries pretty quick and doesn't leave a white powder stain on clothing. Plus, it's not hard to scrub off once you're in the shower. The scent is good, nothing chemically smelling or anything like that.  It works great all day/night long and works well for sensitive skin. The best antiperspirant for men who hate the gunk some products leave on skin and clothing.
4.Sweat Block Clinical Strength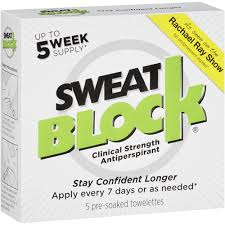 If you have tried every antiperspirant and still get excessively sweaty, then these moist towelettes are your best bet. First off, trim those pit hairs so you can apply the product directly to your skin. Then you dab (not rub) one towelette all over your underarm hairline before going to bed and do it again after seven days. The product has an odd smell at first which disappears anyway, but it doesn't stain clothing and it works effectively. Best recommended for those who get excessively sweaty, like really sweaty.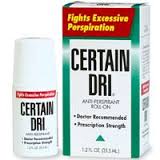 Tired of those sweat rings through your dress shirt? No antiperspirant seems to work for you? Then this product might be the best for you yet. This non-prescription, doctor-recommended product comes clear, fragrance-free and safe. You only have to apply it at bedtime and it won't wash off when you shower for work the next day. Just like Sweat Block, this is best for those who sweat excessively.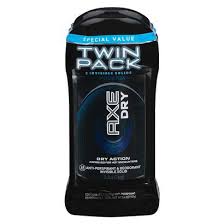 While you won't get chased by hot women in the streets for using this product, you'll get one of the best antiperspirant for men that works, won't irritate your skin, won't stain your shirts but smells a tad stronger than most products in this list. So if you're not really into the cologne or perfume-smelling type of antiperspirant, you might want to try something else.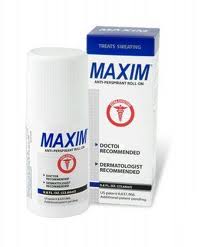 This extra-strong antiperspirant is clear, odorless and pretty effective for those who want to keep excessive sweating at a minimum. While other similar products may sting, this product is alcohol-free and promises a no-burn sensation. Just like Certain Dri, you use this at bedtime sparingly. But you have to use your regular antiperspirant at daytime to stay fresh, and to smell good.
So which is the best antiperspirant for men? All of them are. But which one will work best for you? You won't know until you've tried a few.
The thing is, we're chemically different from one dude to the other so what works for some may not work for you. Read my lips: it's all about chemistry.
Think now, and prioritize: are you more concerned about the excessive sweating, or the odor? What kind of protection are you looking for? Mild, or extra-strong? Man up, and decide.