No Comments
Top 10 Ways to Learn How to Grill a Steak Perfectly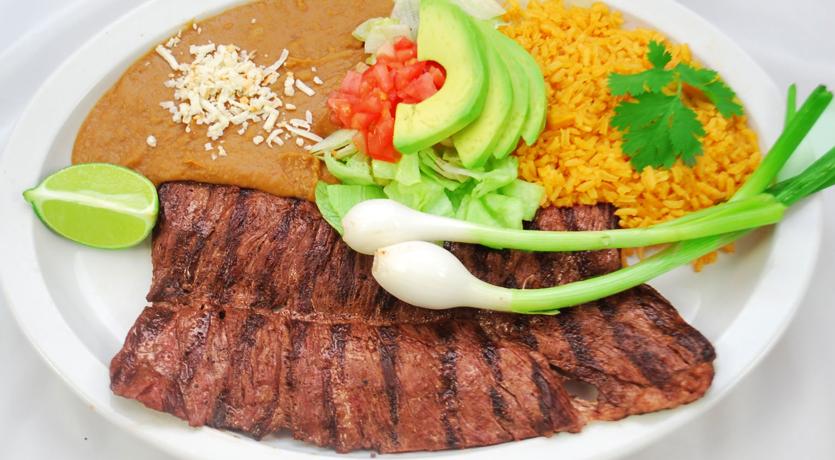 Steaks are the most common cut of meat to cook on a grill. There already several restaurants and delis that are offering various menus on steak alone. Since steaks are very flavorful, juicy and tender, it is very easy to throw them on a grill. That's also the reason why most families are fond of cooking a steak on a grill when they are on a vacation, camp or picnic. Although there are many ways to cook a steak, it is also important to know of more styles and ways of cooking them. Learning a new way of cooking a steak on a grill will give a new taste to your family and guest, and they will surely appreciate you for a job well done. You don't need to bring your family in different various restaurants just to treat them with delicious steaks.
So if you want to know different styles of cooking a steak, here is the list of the top 10 ways of how to grill a steak perfectly.
10. Carne Asada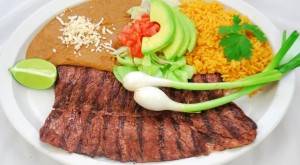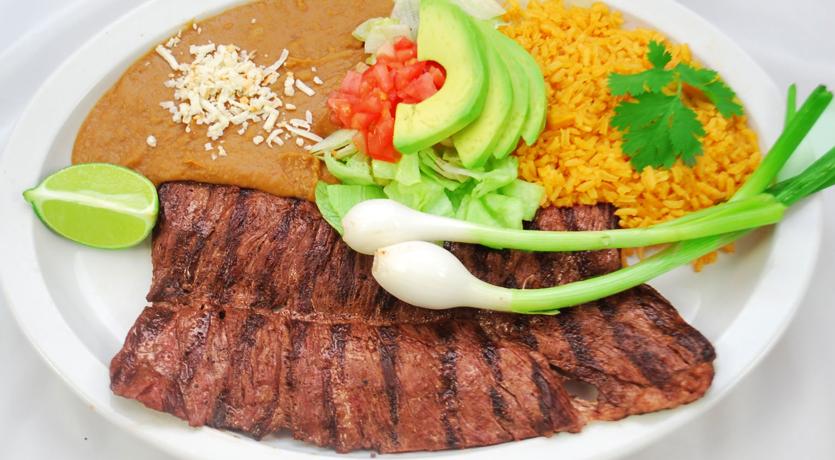 Carna Asada is a grilled and marinated steak. It is sliced in a thin manner and served with some tortillas. This grilled steak can also be served with burritos on the side or in a simple look. The main technique of this style of cooking a steak is to marinate it on a lime based sauce. Grill it on a hot a fire and then cut it into thin shred. This style of cooking will surely be appreciated by your gust and family.
9. Herbed and Spiced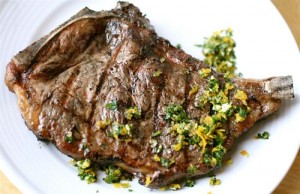 Herbed and spiced steaks are more presentable and delicious to look at compared to ordinary way of cooking a steak. The herbs and spices embellish the flavor of your steaks. You can choose to add parsley or an orange zest gremolata on your steak, which gives a new taste to a steak dinner. You can also minimize the spiciness of your herbed steak if you are not comfortable to dine with zesty foods.
8. Spicy Thai Steak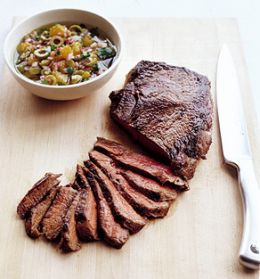 If you want to have a great steak lunch or dinner, the Spicy Thai Steak is the perfect recipe for you. This method of cooking a steak will give you and your family a good appetite. The Spicy Thai Steak is also perfect for your friends or guests who are fun of eating hot and spicy foods. If you choose to cook your steak with flavorful, you can easily fill the appetite of your friends, family and guests.
7. Teriyaki Steak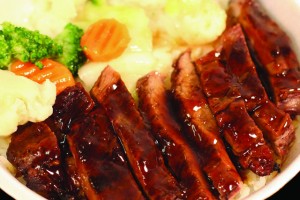 If you are planning to cook a steak, the teriyaki style is one the top ways to make it savory and delightful. In using this cooking procedure, a flank steak is recommended to use but you can also select any type of steak. The marinade helps to make your steak more flavorful and tender. It also makes your cooking procedure in easy. So, why not make your own teriyaki steak dish now? You and your family will surely have a great time in dining your delicious homemade teriyaki steak.
6. Grilled Steak Fajitas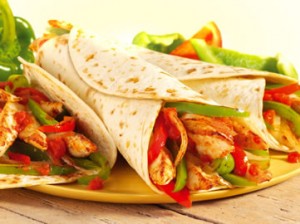 Fajitas are a well-known dish in any Mexican restaurant as well as in other steak restaurants. Grilled steak fajitas are very easy to make on your home, and this procedure will only take a few minutes. Fajitas are commonly made with grilled steak with bell peppers and onions, and served with fresh tortillas, sour cream, guacamole and salsa. You can also make fajitas with plain veggies. So if you want to taste the flavor of Mexican steaks, then this method is suitable for you.
5. London Broil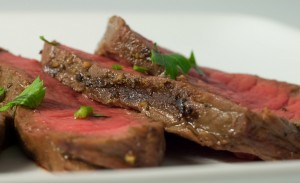 The London Broil is one of the best alternative ways you can have when you're craving for a good grilled steak. In this method of cooking a steak on a grill, all you need to do to make is flavorful is to marinate it on a dressing of Worcestershire sauce, olive oil, fresh garlic, salt and pepper. If you want it presentable after cooking them on a grill, you can add some parsley or sprinkle it with herbs and spices. London broil is an easy method of cooking a steak, so why go for restaurants if you can do it in your own home?
4. Grilled Flat Iron Steak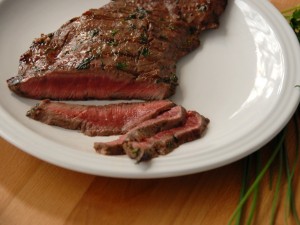 Grilled flat iron steak is one of the best steak dishes you can serve for your family. With its rick and deep flavor, your appetite will surely be satisfied. You can create different menus with this kind of cooking procedure. It's up to you if you will add some spices or herbs. If you want to make it presentable, you can add green leafy vegetables on the side. So, if you want to serve your friends and family with delectable, this method is ideal for you.
3. Beef Satay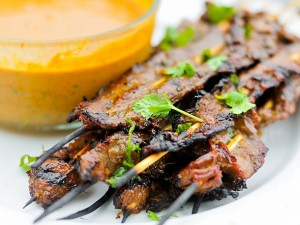 If you want a good steak with so many ingredients, then the Beef Satay is for you. This way of cooking a steak on a grill can give you flavorful results. Surely your family and friends will enjoy eating your delicious Beef Satay if you prefer a sweet peanut butter or Asian-inspired sauce. In making a Beef Satay, a flank steak is the perfect type of steak to use. That is because this cut is more flavorful. You can also make other sauce if you want for this cooking method.
2. Flank Grilled Steak with Mushrooms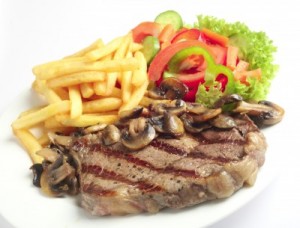 If you want to serve your family, friends or guests with a delectable steak, then the Flank Grilled Steak with Mushroom is for you. This procedure can be done in a just a few minutes. This procedure is also used by different restaurants, so prepare yourself to have a fabulous steak and mushroom. If you want to absorb the real flavor of mushroom, you can put them on the top of your grilled steak.
1. Grilled Flank Steaks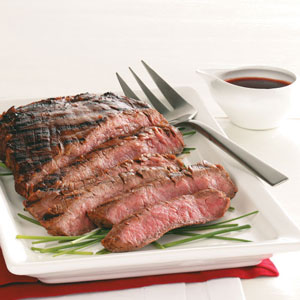 Grilled flank steak is one the most common menus or recipes you see in all restaurants. That is because it is easy to prepare and has a delectable taste. Although this recipe can be done in a simple manner, it can be also tricky in some times. That is because doing this procedure requires proper attention. Also, it will become inedible if not grilled properly. You can check other procedures on the Internet if you want to acquire the top cooking results.