No Comments
Top 10 Best One Year Anniversary Ideas For Your Girlfriend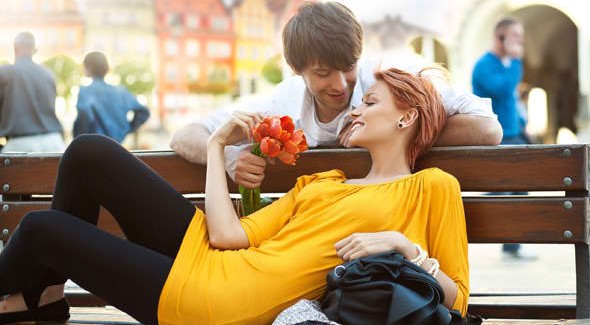 There is nothing sweeter for a couple than reaching a milestone in their relationship. For an unmarried couple, the first of those milestones is the 1st year anniversary. 365 days of togetherness is not a joke, it is an accomplishment worth celebrating.
Here are 10 romantic one year anniversary ideas to consider:
Promise ring
Not yet ready to pop the big question after one year? No problem. Celebrate your  anniversary by giving her a different kind of ring. And no, it's not suffer-ring nor endu-ring. Rather, give her a promise ring.
A promise ring takes your relationship to the next higher level. It gives her the assurance that you value the relationship so much and that you promise to love her like you would a wife. Just don't promise her the stars, she might ask for the moon instead.
Send her flowers
Every woman loves flowers. Flowers to them are more valuable if these are given by the person they love. She would be surprised and smitten if you send a bouquet of flowers at her office. Not only will her friends and officemates be envious of her, she will bloom like one because of your flattery and thoughtfulness.
Use the power of words
Write her a poem. Cliché as this sounds, a love poem always finds its way to a woman's heart. Women are romantics and they have this thing for written words. It's their kryptonite.
If you can't do a poem, write her a love letter. It doesn't matter if you are not good in writing for as long as you write what is inside your heart. Speak your heart and let her know how you love her. That would be priceless.
Romantic DVD
Women are hopeless romantics. They fall for romance novels and romantic movie flicks. Buy her a DVD copy of your favorite romantic movie as a couple. It will be hitting two birds with a single stone. You hit the first bird because she'll appreciate your memory of that favorite movie you watched together. The second bird is you get to watch it with her at home. Who knows how romance will spark after she falls in love again with the movie.
Rejuvenate her
No, it's not what you're thinking. At least not yet. She's been working so hard at the office and she must be bored and tired of her daily routine. And so are you.
Get a couple of spa vouchers and give yourselves a well deserved relaxation treat. Spend your special day getting pampered and remembering the beautiful year that was. So sit back and relax. Feel connected to nature and to your partner.
Adopt a pet
If your girl is a pet lover, you can take her to the local animal shelter. There are so many beautiful dogs and cats looking for a loving home. A relationship that has lasted for at least a year looks loving enough to take care of these wonderful creatures. Let her choose and adopt it. Your relationship will grow deeper as you become foster parents to a pet.
Go to the carnival
After a year of togetherness, there is nothing more fun than bringing out the child in each other. Life is different now as you are both adults, but be happy as a child for a day and get to enjoy your special day with carnival rides and games. You can also win her a prize by playing duck shooting or balloon darts. That would be sweet and romantic.
Cook her dinner
They say that a way to a man's heart is through his stomach. It's the same with women. Cooking dinner shows a different side of you. It shows that you are interested in more than just taking her to dinner at a fancy restaurant and footing the bill afterwards. She'll be blown away by this idea, that she might decide to blow other things later in the night.
Experiencing a new place
Treating your loved one to a romantic vacation is a great and fun idea to spend your one year anniversary together. Going away from your daily routines will allow the two of you to focus on each other while discovering a new place together. But if that sweet getaway looks financially difficult, then you could go with her to a picnic at the park, a day at the beach or a hike outdoors. Remember it's all about experiencing a new place together that will make your relationship grow more.
Trip down memory lane
Do you recall your first date? The place where you proposed to her? Or do you remember your first kiss? All love stories have memorable places that add value to the relationship. Revisit one of these places and take a trip down memory lane. Recapturing those precious moments revives the fire in any relationship.
The one-year mark proves that you've made it through the initial stage and that you're ready to go to the next level. So celebrate that accomplishment and make a toast for the future.