No Comments
Top 10 Best Vitamins For Active Men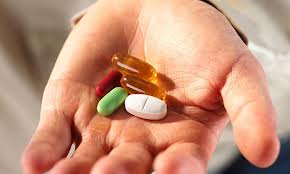 If you lead a fast-paced life and have an active lifestyle, you're going to need extra supplements and nutrition to help you get through the day.  Here is a list of the best vitamins for men on the go.
10. Nature Made Daily Men's Pack
$10.59 for 30 tablets at Target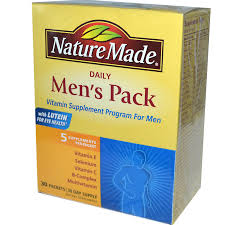 Nature Made Daily is one of the best vitamins for men in the market. It gives nutritional support for your heart and immune system. On top of the 30 vitamins it packs are antioxidants like Vitamins C, E, and the mineral selenium. Antioxidants prevent cell damage and cancer.
Its manufacturers promise NO artificial color, flavors, preservatives, and gluten.
$6.29 for 30 tablets at Amazon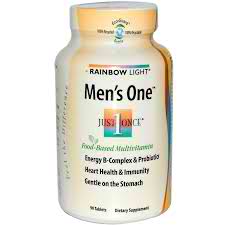 This is one of the best vitamins for men who prefer 100% natural ingredients.  Rainbow Light Men's One is a special blend of spirulina, beet, kale, dandelion, and spinach.  It also contains selenium, saw palmetto extract, and lycopene for testicle and prostate health. This brand has Vitamin B complex for brain health, stress management and energy.
This brand guarantees purity and is entirely free of gluten, yeast, sugar, and dairy.
8. One A Day Men's Health Formula
$7.99 for 100 tablets at Drugstore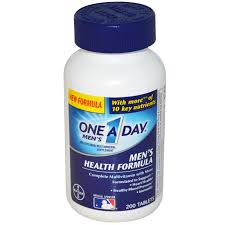 This complete multivitamin contains Vitamins B6, B12, C, E and folic acid for a healthy heart. It promotes a healthy blood pressure by having Vitamin C, D, Calcium and Magnesium.  Available at a very affordable price, One A Day prevents stroke, bone disorders and bone diseases making it one of the best vitamins for men.
7. GNC Mega Men® Energy & Metabolism
$20.99 for 90 caplets at GNC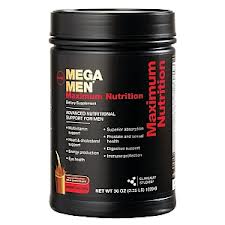 GNC is one of the leading manufacturers of dietary supplements.   This vitamin has ingredients that will help you burn calories faster and improve your mental focus.  This supplement contains vitamin D-3 for colon and immune system health.
6.  Source Naturals Men's Life Force
$19.90 for 90 tablets at Amazon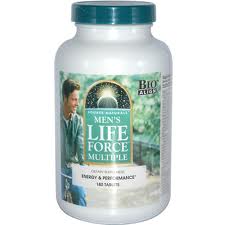 Men's Life Force is the best vitamins for men who have an active sex life.  Users say that they are a great source of energy. They also have additional ingredients that address common health problems for men like prostate function and reproductive health.
5. Now Adam Men's Multivitamin
$9.99 for 60 tabs at AllStarHealth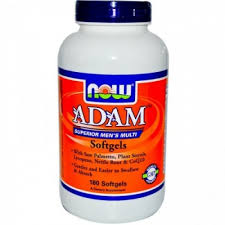 This multivitamin takes out what you don't need as a male, like iron, and puts in more of what you really need.  It has beta-carotene for eye health, and lycopene for prostate health.   These are the best vitamins for men who are vegan or vegetarian.
This multivitamin claims to contain NO gluten, sugar, salt, wheat, yeast, milk, egg, shellfish, and preservatives.
4. Nature Made Multi Adult Gummies
$14.49 for 90 gummies at Walmart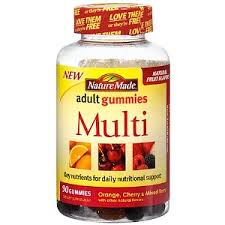 Do you prefer gummies over tablets?  These yummy gummies come in delicious flavors – orange, cherry and mixed berries. Though deceptively cute and tasty, these multivitamins help bone, joint, and immune system health.
These gummy vitamins have NO preservatives, yeast, gluten, and artificial flavor and color.
$20.34 for 250 tablets at Costco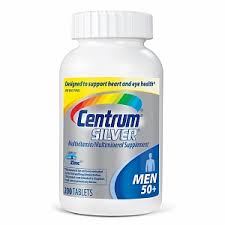 This is one of the best vitamins for men 50 years and above. It gives the proper nutrients and protection for mature men.  It promotes heart and eye health, and protects the body from cell damage.  If you find yourself getting tired too easily, this supplement will give you energy for the day.
$31.99 for 90 tablets at Optimum Nutrition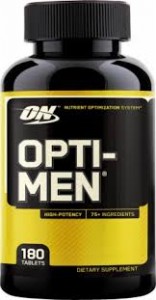 This multivitamin boasts of more than 75 active ingredients in 4 blends.  It includes amino acids for the development of lean muscles making it one of the best vitamins for men who work out or who are trying to build body mass.
$27.06 for 72 tablets at Amazon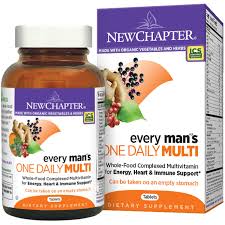 This is one of the best vitamins for men under 40 who want their supplements organic, safe, and made from whole foods.  One Daily is made from organic vegetables and herbs. It has probiotics which promotes calcium metabolism and bone health. It has folate that helps in boosting sperm health.
Apart from being organic, this multivitamin also has the "Non-GMO Project Verified" seal.  This means that all the ingredients used for this supplement is in its original state and has not been genetically modified.
When choosing the right supplement from this list of the best vitamins for men, think of your age and nutritional needs.  Which one is the best fit for you?