No Comments
Top 10 Running Shoes For Men To Help You Conquer the Outdoors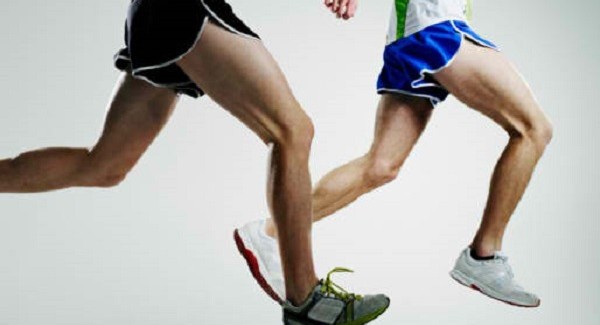 Choosing the best pair of running shoes is not as easy as it sounds because no two runners are the same. Different feet have different needs just as different shoes fit differently. In order to find the right shoe,  you must choose the one that fits your feet.
Here are top 10 running shoes for you to choose from:
Saucony Kinvara 5
Price USD 99.95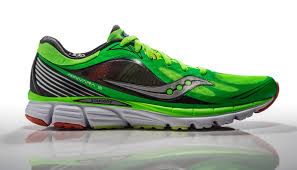 Saucony listens to Kinvara runners and upgrades their running shoes based on them. Thus, comes Kinvara 5 which is built to be more comfortable and durable than its predecessor.
A main addition is the PRO LOCK technology which allows the shoe to move and bend with the foot. Its soft RunDry material prevents skin chafing and hot-spots. The 5 has a new mesh material that makes it more durable but still very lightweight at 7.7 oz. The head to toe offset of the Kinvara 4 was retained at 4mm.
Asics Gel Kayano 20
Price USD 159.95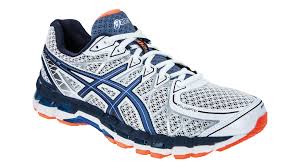 The Asics Gel Kayano 20 was released for the 20th anniversary of the Kayano series. It's got an upper and midsole update using its own technology called  Fluidfit and Fluidride. The former makes the shoe fit like a glove while the latter provides cushioning and  a reduced shoe weight.
The Kayano 20 has very good stability but it has less breathability. Another drawback is the price. The Kayano weighs  11.03oz and has a heel-to-toe drop of 10mm.
Mizuno Wave Rider 17
Price USD 114.99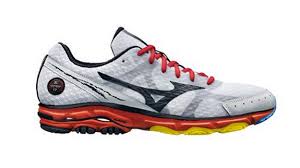 Mizuno's marathon shoe line is still competing with the big boys after 17 years. The shoe boasts of its homegrown SmoothRide engineering which gives runners a fantastic race. Its midsole is called U4iC ( pronounced as euphoric) which provides enough cushioning at a light weight of just 9.2 oz. This shoe gives all the protection you need from an everyday trainer and is also an excellent running shoe. The downside is its chunky heel-to-toe drop of 12mm.
Under Armour SpeedForm
Price USD 119.99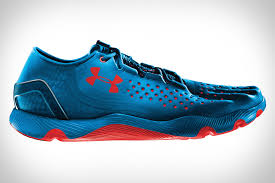 Under Armour  lives out its slogan of being innovators of shoes. The SpeedForm weighs at an incredibly low 6.0 oz. The weight loss is from its upper, which is a "playtex bra" inspired fabric  that is seamless and fits your foot like a sock does. It also has a Micro G heel cushioning that rebounds a runner's impact into a forward momentum.  The catch though is that it has a seemingly stiff sole. The Speedform has a heel-to-toe drop of 6mm.
Nike Free Flyknit+
Price USD 119.99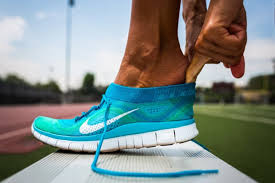 Nike's Flyknit technology provides this shoe a secured fit by wrapping it to the foot hence preventing foot slippage. The Flex grooves in the midsole increase your flexibility and allow you to run with a more natural motion. The midsole uses the light Phylite system which allows a longer run. The shoe weighs just 7.8 oz. Like its Free 5.0 models, the Flyknit+ has a heel-to-toe drop of 9mm.
Brooks Ravenna 5
Price USD 109.99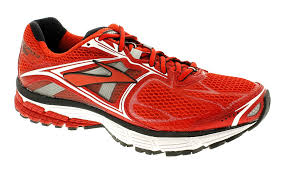 The Ravenna 5 doubles as a daily trainer and a long distance running shoe. It is lighter than its previous models at 10.3oz. because of the new BioMoGo DNA cushion system and the new plastic overlays in its upper mesh. The Ravenna 5 has an adjustable saddle wrap from mid foot to the heel and a Segmented Crash Pad that gives full ground contact.  Its heel-to-toe drop is 8mm. The only problem with the shoe is it has limited colors available.
The North Face Ultra Trail
Price USD 110.00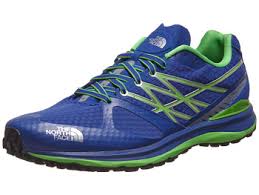 TNF has never been known to make great running shoes for men, but this one is an exception. TNF shoe designers have re-organized and have began getting inputs from runners. The Ultra Trail is just the start of that. It uses the CRADLE technology in its midsole to give runners proper foot positioning and enhanced stability. It also has  trail-specific VIBRAM outer soles and is very breathable with its ultra air mesh upper. The shoe is lightweight at 8oz and has a heel drop of 8mm.  The catch with this shoe is that it has decreased traction in loose surfaces.
Adidas Supernova Glide 6
Price USD 130.00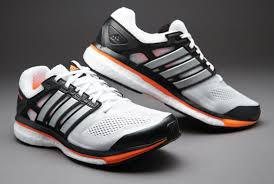 The Supernova Glide 6 uses Adidas' famous Torsion system for mid foot stability and integrity. It gives runners  a limitless supply of fast and light energy using its BOOST system's energy-returning properties. It has a seamless mesh in the forefoot and a textile upper for optimum comfort and flexibility. It has a heel drop of 8.7 mm. However, it's relatively heavy at 10.3 oz.
Skechers Go Run 3
Price USD 80.00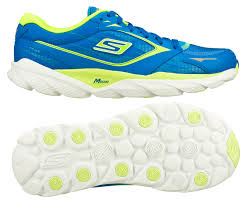 The shoe is designed for speed and experiencing barefoot running yet comes at a very reasonable price. It's got a 3-layer Power-prene mesh on its front panel that gives you enough room for toe splay. The shoe feels securely fit at the heel but there seems to be some space between the mid-arch area to the toe box. It's got  a drop of 4mm and weighs just 7.0 lbs.
Vibram Five Fingers Bikila Evo
Price USD 120.00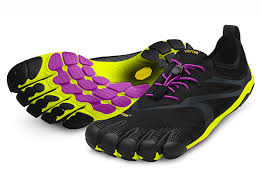 The Five Fingers design is the true barefoot shoe. It doesn't only look like a glove but it fits like one. It's got a zero heel drop and weighs just 5 oz. This new model has a softer ride and features a thin yet durable foam that takes the hard edge off. Vibram has also decreased its use of the outsole rubber hence decreasing its weight. The disadvantage of the Vibram Five Finger design is that it has little cushioning.
Marilyn Monroe once said that if you give a girl the right pair of shoes, she can conquer the world. Well if you give a man the right pair of running shoes, he can conquer the road.