No Comments
Sex Olympics: 10 Gold Medal Moves To Wow Her In Bed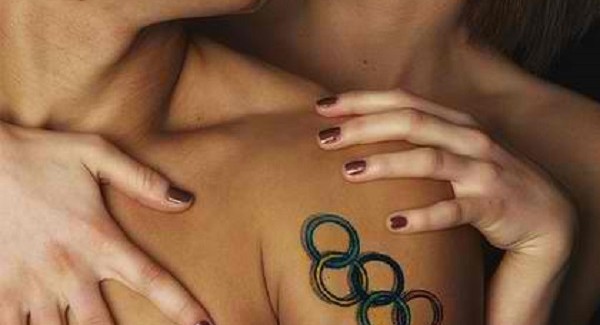 If sex was a sport, the Olympics would be a huge orgy. And if participating in the Olympics is the pinnacle of an athlete's career, here are 10 Olympic-inspired moves that will make her reach the summit of sexual fantasy:
1. Marathon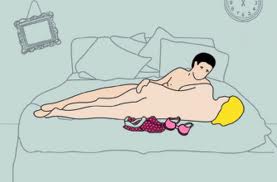 The marathon is a 42-km run where you'll need great endurance and the correct amount of pacing to last the distance. In sex, that distance should at least be 2 hours of non-stop love making to earn a gold medal.  There are two ways to complete the race:
Do the one-man relay at the bathroom one hour before the actual competition. Holding on to the baton for yourself is cheating. But it helps in the endurance game.
 Try the Semans start-stop method. This method requires you to practice light erection, then lose it. Go to a second erection and lose it too. On the third attempt, achieve your hardest erection and go for the homerun.
Now on to the main event: It's time to run! Start off by having erotic conversations and  sensual foods like chocolates and strawberries to keep the energy level high.
It is recommended that you use the scissors position: Let her lay on her back, and you on your side. Both of you should open your legs like scissors, with one of her legs in between yours and the other in the air. Then penetrate her from the side. This is the least erotic position for men, so reaching the finish line wouldn't be that difficult.
2. 100m dash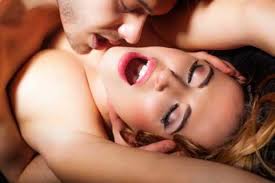 Usain Bolt holds the world record at 9.58 seconds. You can top that if both of you can have orgasm in less than five minutes.
This is not a problem for men, as they can explode like lightning bolt from that starting block and reach the summit in record breaking time. But it's tougher for women who are like diesel engines so you've got to be ready to apologize and make it up to her afterwards, just in case you leave her in the dust. Sometimes, the make-up portion will be hotter.
3. Swimming Medley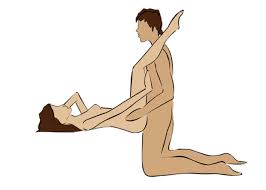 The use of a variety of strokes creates a challenging yet fulfilling night of sex Olympics.
At the minimum, you can do the freestyle to butterfly medley which requires the transition from the missionary position to the butterfly position.
While the butterfly position is usually done at the kitchen counter, you can pull her to the edge of the bed up to her hips, and penetrate her in a standing position. Put her legs on your shoulders, slightly incline her hips and hold her buttocks. This position gives you the perfect angle to hit her G spot, and win the G-gold.
If you are up to it, you can also swim the backstroke by doing anal. If she is well endowed, the breast stroke can also be included in this medley.
4. Archery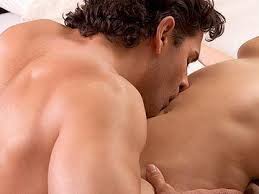 Understandably, you've got to hit the bull's-eye to win this oral archery event. The key to hitting the target is to move around from cheek to cheek while exploring every area within the reach of your tongue.
You'll know you've hit the cherry when she starts making unusual sounds. The secret to great oral sex is the comfortable heat of the mouth and the right amount of tongue and finger action in her vagina.
5. Wrestling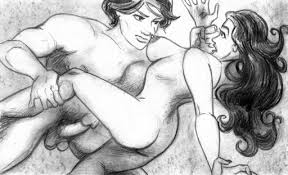 The best way to improve your bond as a couple is through physical contact. When we say wrestling here, it's not really beating up each other but it's grappling and spanking in a sexual way.
Get naked and lube up your bodies with oil to make them more slippery. If you know MMA, you might want to use sensual variations of jiu-jitsu moves on the bed for a fantastic foreplay.
Gentle yet naughty hands are the keys here, and like in wrestling, you'll win by submission.
6. Synchronized swimming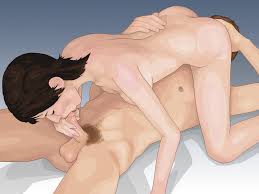 Partners who can achieve orgasm at the same moment are more contented with each other. The best way to achieve the gold in this event is to do the 69.
As a variation, try doing it when you are both lying sideways. Your heads should be in between the legs of the other. You can coast along to victory with a mouthful.
7. Soccer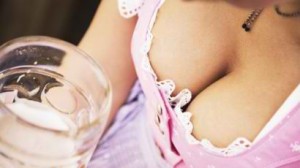 The same game rules apply: NO USING OF HANDS. But unlike the real sport, there are other weapons you can use aside from your legs and feet:  the tongue, the nose, elbows, breasts and yes—the pole and the hole.
A goal is scored when one side reaches orgasm.  The first team to score two goals wins, but it is best if the game ends up in a 2-2 tie.
8. Decathlon
Massage is an erotic foreplay. Decathlon here means that you perform sensual massage on 9 body parts before the10th and main event.
You can do this from the toes up to the scalp. You are free to choose your spots, but just remember not to lag on the breasts or the area between the thighs. This could get you disqualified for not completing the 10 events.
While you are hovering all over her body, you know you are doing a great job when her eyes look like they're rolling up.
9. Handball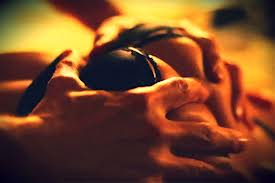 This has the same mechanics as soccer, except that this time you use only your hands. This technique still requires the use of your imagination and creativity to stir up a round of sex Olympics. But taking matters into your hands makes it easier. Just be sure not use them on yourself because that gets you disqualified.
10. Weightlifting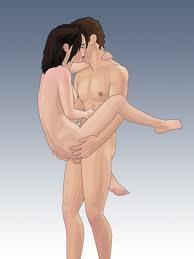 If you are a titan and can carry the globe like Atlas, then this is your sport. You don't have to carry her on your shoulders as Atlas did his sphere. Carry her with her legs around your waist and arms around your neck. You support her with your hands underneath her thighs. Push her gently with her back against the wall for leverage. The standing position here generates better friction. She'll scream Oh-lympics over and over again.
The Olympics are played on a two week period. Now if you can complete these 10 events in two weeks, you are truly worthy of an Olympic gold medal.