No Comments
Sexual Massage: 10 Tips & Techniques That Will Turn Her On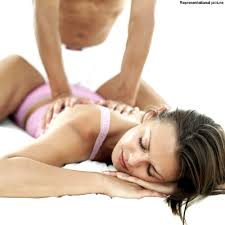 Sure, we all claim to give great massages. But let's be real: it's really more of half-assed rubdowns to get us to what we really want. But perhaps you've seen the light. Perhaps the romance is fizzing, or you just  need more bedroom action. The good news is, you can never go wrong with a sexual massage especially  in turning her on. Allow us to show you how to light her fire the right way.
1. Start by getting stuff you'll need: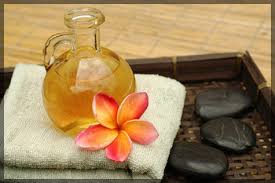 Massage oil or lotion (available in "chick" stores)
Baby wipes (for excess oils)
A towel (to cover her parts)
Scented candles
Some good, relaxing music
2. Set the mood right.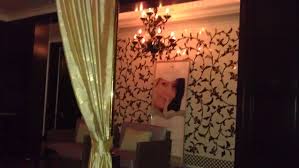 Pick a good spot around the house. Lay a rug by the fireplace. If you prefer the bedroom, dim the lights (it doesn't matter where as long as you're both comfortable). Now light some candles, put some slow jams on and heat the massage oil by putting it in a bowl of hot water.
3. Make her comfortable.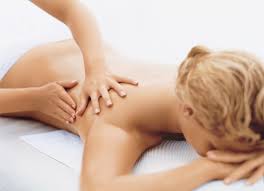 Get a small pillow for her head and have her lie face down. Allow her to relax. Get pillows for her arms or feet if she wants them. Adjust the room temperature and her pillows. Check to see if she's comfortable (Read: make her feel pampered). Take your sweet time prepping, as the anticipation will excite her even more. Now get your hands nice and warm.
4. Get the oil.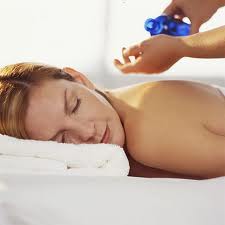 Pour some on your hands and rub them together. Start the sexual massage by doing her feet first. And do it slowly. If she's ticklish, put firm pressure to reduce tickling. Work on each  toe and don't neglect the insoles.
5. Go up slowly.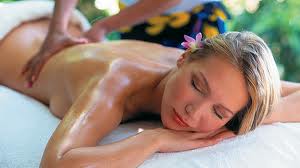 The goal here is to build up the sexual tension. So be patient. Move to her legs, but only below the knees at first. Remember this: firm strokes in the direction of the head and light strokes in the direction of the feet. Work each leg and let her guide you on how hard or soft she wants you to go.
Now move past the knee. Work the upper legs as you did the lower part, giving them equal attention. Stop all strokes a few inches short of her rear to tease and build tension. When you're done with the upper legs, stroke the entire leg from the ankles up, and again, stop before you reach her rear.
6. Now pay attention to her rear.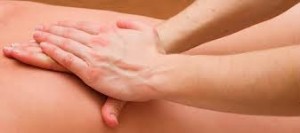 You know you want to touch it. So go ahead, take your time and give it some extra attention. This is where the sexual massage first intensifies, so make it good. Use your hands fully and put a good amount of pressure on her rear.
7. Move up the back.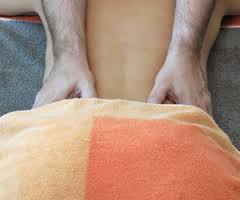 Avoid the spine and work on either side, following the path of her muscles. Work the muscle with both hands, then do large strokes with your full hand. Do one side first, then both sides after, mirroring the strokes. Pay attention to tension spots like the shoulders and the neck. Ask her if you're doing it firm enough. Give her some time to relax before you ask her to turn over.
Now adjust her pillows and make her comfortable once again. Put a second pillow under her knees and part her legs ever so slightly. Take your time. Remember, it's all about building the tension.
8. Now for some face time.
Use some featherlight strokes to massage her face. It's a pretty sensual area and she's going to appreciate it if you'll spend some time there. Use very little oil as she wouldn't want to get it on her hair. Don't neglect the sides of her neck and her ears – they're the most erotic parts.
Move to the side of her arms, lightly brushing her breasts as you go. Work each arm, down to each finger. When you're done, move your hands outside of her breasts gently (don't grab no matter how excited you are). Cup as you rub your way up to her nipples slowly. Don't squeeze or tug hard, but a light pressure will definitely excite her.
9. Work down now.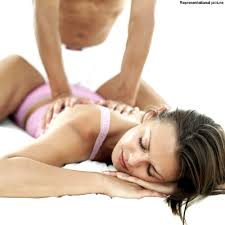 Run your hands outside of her legs, now inside, and then slide them up. Don't touch her there yet. Go ahead and tease. Make her want it. Tease her some more by allowing your strokes to move closer and closer, first on the outer, then on the inner lips. Alternate soft and firm strokes and watch how she responds to your touch. Remember, upward strokes create the best stimulation.
10. Now give her a happy ending.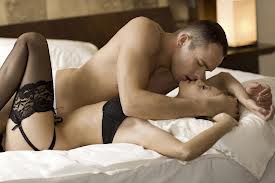 If she begs for it, then you're probably too happy to oblige. If she wants to be finished by hand though, keep massaging her vulva until she reaches orgasm. After that, you can take care of your own happy ending.
When your woman is pleased, she's probably more willing to do favors for you in return. And what better way to convince her by giving her an excellent sexual massage she won't forget anytime soon? It's genius, really.