No Comments
Top 10 Worst Men's Sex Toys You Should Avoid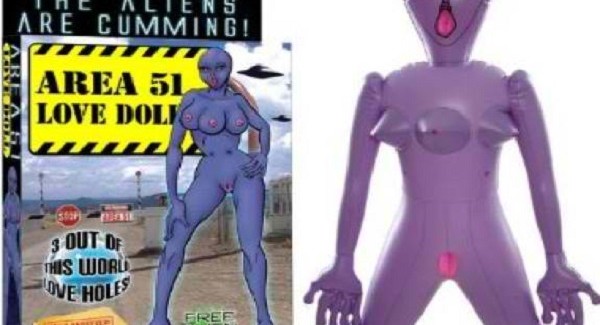 Sex toys were made to make sex more creative, fun and exciting. But brilliant as men are, people have created toys not many of us can even imagine. And while there have been toys that really work, there are those that are bizarre and flat out suck.
Here are 10 of the worst sex toys that men can do without:
Chocolate body fondue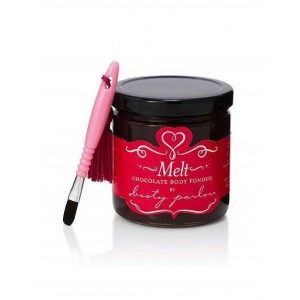 Sex and chocolate go well together. It sounds better in concept than it feels in practice. Chocolate is sweet but it's sticky and messy. Using a body lube would be so much better and conventional. But if you really want to paint her body with chocolate and lick it off during foreplay, then you might just as well buy some Hershey bars instead. This product is nothing but a chocolate packaged as a sex toy.
Feather leather spanker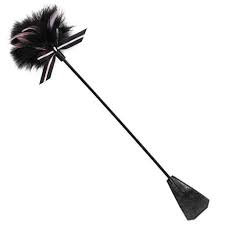 Well who doesn't enjoy some spanking? Erotic spanking evokes control and dominance. It may be just a kinky fetish but it adds arousal and gratification to both parties. But a feather leather spanker for her? Her butt is not a furniture that needs a feather duster. It might just tickle her mood away and you'll end up cleaning the house instead.
Vibrating cock ring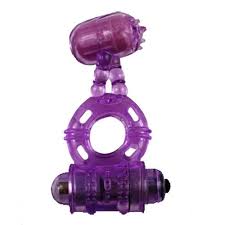 Cock rings in general are a common sex toy for men. And they are pretty much effective in doing their job of keeping the shaft hard. This sex toy was designed to pleasure the woman too. The vibrator at the tip is supposed to add more clitoral stimulation. Okay, maybe it does that. But just make sure she doesn't laugh this one off because it looks more like an engagement ring for a man's cock.
Sex swing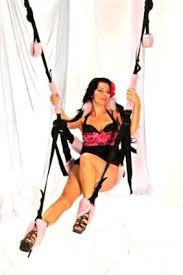 It's virtually impossible to enjoy sex when you are not relaxed. Hanging from a rickety harness mounted from the door doesn't look relaxing although the thought is sexually provoking. But not all women want to be handcuffed and suspended in mid air. Watching bondage sex in porn may be more stimulating than tying up your woman in a sex swing.
Fantasy bondage tape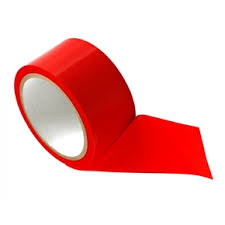 It looks like a duct tape and it ties like one. It holds securely and is easily removed. It does not stick to the skin so you can tie a person up without painfully ripping off the skin. But isn't ripping off and pain some of the reasons why some people love bondage? If it's easy and convenient, it's not bondage  anymore.
Area 51 love doll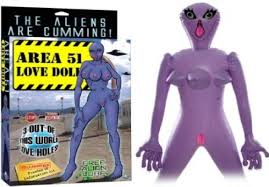 It is widely believed that one of the reasons why man is constantly probing space is his hidden desire to bang a hot alien chick.  Having sex with alien is one hell of a kinky idea and is literally out of this world. But the Area 51 Love doll is another thing. This alien has purple skin, two belly buttons, three boobs and three out of this world love holes. When we look up to the stars, we wish a hot one falls off. But not this kind dude, not this one.
Oral Trainer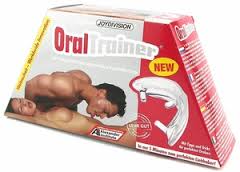 The oral trainer is a sex toy that was created to improve men's oral sex techniques.  It's supposed to make the tongue stronger, persistent and more skillful.  Training for physical stamina is one thing, but a tongue trainer? Unless you want to be an auctioneer at Christie's, being tongue-tied is the least of your worries. Because when you see that vulva smiling at you, you don't need no trainer.
The Accommodator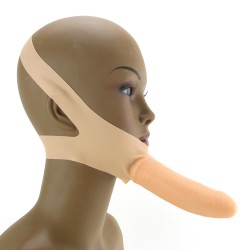 The original Accommodator was a dildo attached to a head strap so you can wear it on your chin. It's bizarre to have your dong on your chin and it would've looked better if it were worn on the forehead because it will just look like a unicorn horn.  But to make things worse, these geniuses came up with the Accommodator dual penetrator, a dildo to be strapped to your cock for double action sex. So take your pick, but both toys are sick.
Oral sex light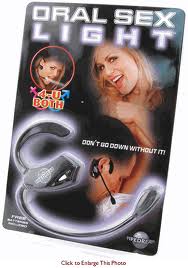 You might need this sex toy if you do not know what to do in the dark when you are spelunking her holy hole.  But when you let your tongue fool around,  isn't it darkness that makes it more exciting and fun?  This would be a good gift to your favorite dentist  though. It's a good device to use when he examines mouths. But as a sex toy? No, not with that mouth.
Anal ring toss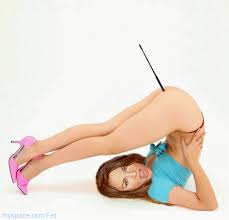 Talk about doing something really different and new with your girl. The anal ring toss tops the worst men's sex toys ever. Unbelievably, there are a couple of reviews that said "thank you" to this toy. Unfortunately, it wasn't mentioned if they said thank you for the good sex or thank you for being hilarious. Ring toss is fun. But if the ring pole has a butt plug on the other end which is sucked up a woman's ass, it's crazy.
Remember that sex toys are just accessories to sexual pleasure. If you want to toy around, your best weapons are still those that are permanently attached to your body.