No Comments
Top 10 Sizzling Hot Italian Women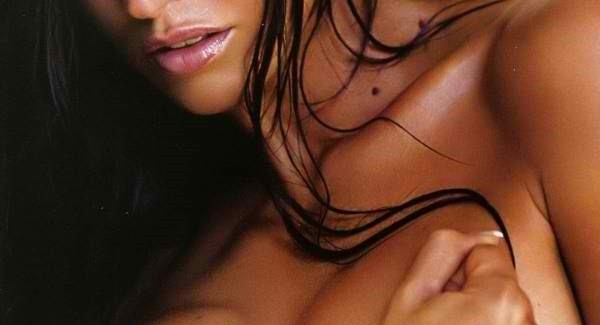 While the Roman Empire ended thousands of years ago, their goddesses have never left this world. They continue to cast a spell on men all over the world with their other-worldly beauty and sex appeal.
We've seen these heavenly beings in different forms such as actresses, singers, dancers, chefs, models and others. But whatever their form, these Italian women have always left us mesmerized.
Here are 10 of the hottest Italian women in the world:
Sophia Loren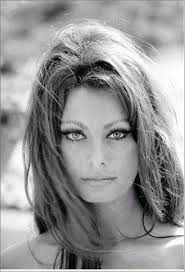 Any list of hottest Italian women should start with the one who started it all.  Born in Rome on September 20,1934, her real name is Sophia Villani Scicolone Ponti. After winning a beauty contest at age 14, Loren took on acting lessons and went on to become the most decorated Italian actress in history. She's won an Academy Award, a Grammy, five special Golden Globes, among others.  Despite her age, the 79 year old beauty remains the ultimate Italian sex symbol.
Alyssa Milano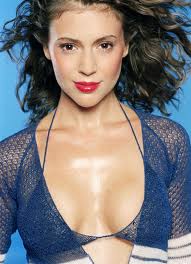 Although born in Bensonhurst, Brooklyn, Alyssa Milano is of Italian descent. At age 11, she broke into mainstream TV by landing a role in Tony Danza's "Who's the Boss?" Her beauty as a teenager was said to have inspired Disney animators to pattern the look of Ariel in the Little Mermaid from her. She became part of "Melrose Place" and went on to become the hottest witch on "Charmed". Milano recently inked to host and judge "Project Runway: All Stars" and plays the sexy Samantha Davis in the ABC series "The Mistresses".
Giada DeLaurentiis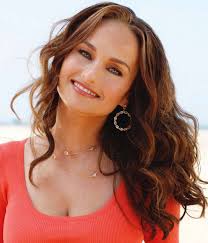 The way to a man's heart is through his stomach. If you believe that, this five foot two granddaughter of legendary film producer Dino DeLaurentiis should be one of the hottest Italian women today.
Giada was born in Rome but studied to become a chef in France. She has since been nominated thrice to the Emmys and has won once, has one Gracie award and has been inducted to the Culinary Hall of Fame in 2012. With these achievements, she's as hot as the food she cooks in the kitchen.
Drea De Matteo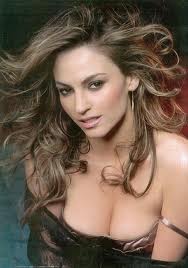 Men probably remember her best for her portrayal of Angie Bolen in Desperate Housewives, but this American-Italian hottie played Adriana on the "Sopranos", Gina Tribbiani on "Joey" and now Wendy Case in the "Sons of Anarchy".
In 2001, she was ranked by Maxim Magazine as 42nd in their Hot 100 women list. Now at 42, Drea can very well give those younger ladies a run for their money with her sizzling hot body and seductive look.
Gwen Stefani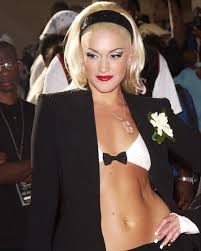 Half Italian, but full blooded hot momma is what Gwen Stefani is. We all know her as the female vocalist  of the very popular singing group "No Doubt". Stefani went solo in 2004 and her career even soared to greater heights. She also owns a clothing and accessories line called L.A.M.B and a scent called L.
Stefani also ventured into acting and landed a part in the 2004 movie The Aviator. In 2006, she gave birth to her son Kingston via caesarean section. But who cares, Gwen doesn't look like a mom and remains one of the hottest musicians in the planet.
Monica Bellucci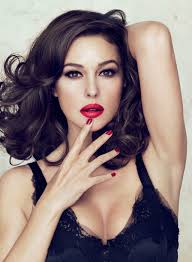 You are not a man if you do not know Monica Bellucci. This Italian bombshell owns one of the hottest bodies in the movie industry. Bellucci started out as a model when she was 13 years old. She has gained notoriety with so many memorable sex scenes in different movies. But aside from that, she's also appeared in movies such as Dracula and The Matrix.
She was AskMen's most desirable woman of 2002 and Men's Health named her the 21st Hottest Women of All Time. At age 49, Bellucci is still the object of every man's sexual desire.
Asia Agrento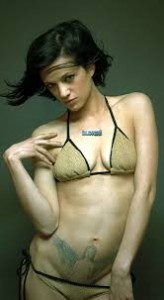 This Roman goddess is the daughter of horror director Dario Argento. The multi talented Italian hottie is an actress, model, singer and director.  She had her first nude scene in the movie Trauma when she was just 18.
At a young age of 21, she had won two Best Actress awards in Italy's version of the Oscars. As a singer, she released her first LP last May 2013 under Nunn Music. She has a mysterious personality that makes her more sexy to men.
Federica Ridolfi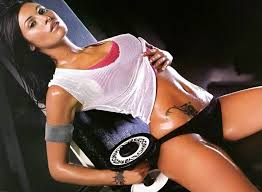 Federica is the daughter of Italian actor Gianni Ridolfi and is engaged to Juventus soccer player Guiliano Giannichedda. Federica Ridolfi appeared in the TV miniseries" La Case Del Beffe" and the TV film "La Palestra". She also has appearances in the Soccer related show "Quelli Che…Aspettano".
While other women are considered hot because of their total appeal, this female god qualifies as that for her raw beauty and one in a million body.
Carla Bruni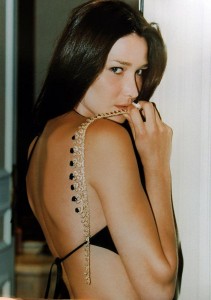 If being married to the French president Nicolas Sarkozy is enough to make her hot, check out the list of other men she's dated: Eric Clapton, Mick Jagger and Donald Trump.
Carla started out as a fashion model in the 90's. In 1997 she ventured in to the music industry and had her debut album released in Europe by 2002.
She was once quoted as saying: "I want a man with nuclear power." She met the French president Sarkozy in November 2007 and they got married  on February 2008. Now that's hot.
Eleonora Pedron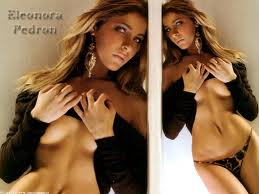 This model-actress was crowned Miss Italia in 2002. She later became the weather presenter for the Italian TV station Rete 4. It was rumored that she was removed from that position because she was "too sexy" for a weather girl.
As an actress, she appeared in the TV series "Donna Detective". She has two children who were sired by her boyfriend and 2012 World Super Bike champion Max Biaggi.
Italy's biggest contribution to the world is not pizza nor pasta. It's pastime, and these Roman goddesses are every red blooded male's favorite pastime.