No Comments
Top 10 Best Weight Loss Shakes That Will Get You Ripped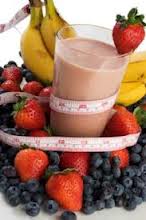 Are you having trouble planning your weight loss diet? Consider adding the best weight loss shakes. Rich in the necessary vitamins and nutrients, they keep you healthy and satisfied, without being too fattening.
High caloric meals are good because they keep you full and energized, but they get in the way of your dreams of becoming skinny. In such cases, these protein shakes will be your partner for weight loss success:
10. AdvoCare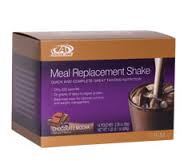 For as lows as 220 calories per serving, the AdvoCare Meal Replacement Shake is able to give you a balanced meal enriched with 24g of protein, 6g of fiber and 50% of your daily calcium requirement.
It has everything that a meal-on-the-go is supposed to offer, while remaining to be low in fat and sodium. It comes in chocolate, vanilla, berry or chocolate mocha flavor for $45.95 (14 pouches).
9. Atkins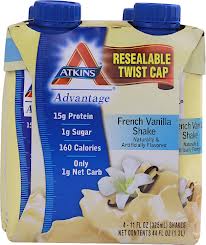 The Atkins ready-to-drink shake is the perfect weight loss partner because one serving contains 15g of protein, 1g sugar, 2g carbohydrates and just 160 calories. Enjoy as much as 24 different vitamins in one drink; and pay less than $30 for a pack of twelve 11-ounce drinks.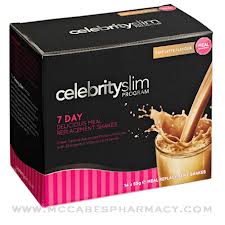 Who said only celebrities have the right to have sexy bodies? Celebrity Slim goes through three different weight loss phases namely rapid, trim and maintain. Celebrity Slim helps you achieve amazing weight loss with the guidance of a diet plan that you can access from their website. Enjoy a large 840g canister for only $34.99 and be on your way to a sexy body.
7. Ensure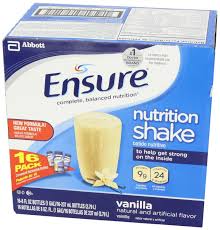 Ensure ready-to-drink shakes and powders are not only rich in over 24 essential vitamins and minerals, but it also contains Omega 3 fatty acid and antioxidants that keeps the body healthy. It is the leading meal replacement shake that doctors recommend to their patients; and it is conveniently just $40 for twenty-four 8oz bottles.
6. Greens First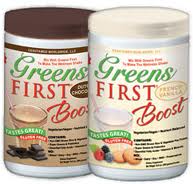 Green First may only be available in three main variations (original, berry and boost) but what it offers is a truly healthy meal alternative. It is a great tasting vegetarian shake rich in phytonutrients and antioxidants. A canister is just about $45; choose the right flavour for the fulfilment of your weight loss goals.
5. Herbalife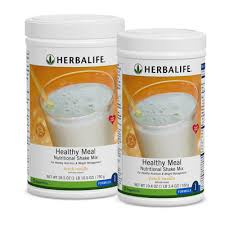 Maintaining a balanced meal is very important in weight loss and slimming. Herbalife is a perfect meal replacement that is complete with 20 essential vitamins, nutrients and minerals. Available in 750g canister for $35, this shake is rich in fiber and protein, which are very essential for weight loss success.
4. Hydroxycut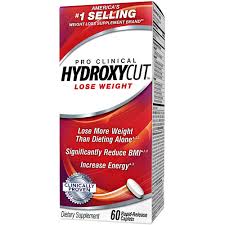 The Pro-Clinical Hydroxycut Instant Drink Mix is the perfect partner for weight loss because it can help you lose weight as much as 20 pounds in just twelve weeks. For best results, take it three times a day before every meal along with eight to ten glasses of water a day. Enjoy twenty-one drink packets for only $24.99.
3. OptiFast

Available in banana, strawberry, chocolate, coffee and vanilla, OptiFast is a delicious drink that can replace your breakfast, lunch or dinner. It is high in fiber and protein, two of the most important components in weight loss. Pay only $25 for a box with 7 packets and get the body you really want.
2. Slimfast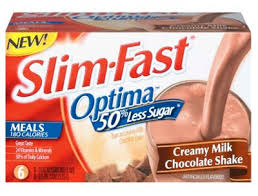 After calculating your body's nutrition requirements through their website, you can start getting sexy real fast with shakes available in the most interesting flavors like chocolate, French vanilla, cappuccino delight, strawberries n' cream and vanilla. \
Achieve up to 10% weight loss in just a few weeks and enjoy low levels of blood sugar, triglycerides and cholesterol. Price is as low as $16.99 for shake mix and $25.00 for twenty bottles of ready-to-drink shakes.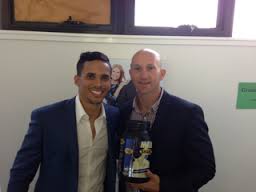 The Man Shake is Australian made, and is a fat blasting drink formulized to help men get rid of the extra weight they carry. It is low in sugar, fat free and consist of 25 different essential vitamins and minerals.
Effectively stop your cravings by feeling full, for longer. Replace this with up to two meals and up to three snacks daily; it is proven effective in removing your beer gut without you getting rid of the beers.
Weight loss shakes have been successful at keeping cravings and hunger strikes at bay. Keep yourself properly satiated with the best weight loss shakes today and be on the road to meeting the skinny you.