No Comments
Top 10 Reasons Why Men and Women Like Wearing Minimalist Dress Shoes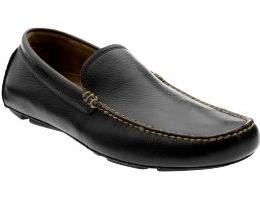 Dress shoes are worn at more formal occasions such as parties, dance, weddings, and other important events. Dress shoes are also worn for work particularly when the work is characterized by highly professional jobs such as teaching, hospitality and corporate management. Both men and women must have suitable dress shoes. In earlier years, such footwear was often adorned with trimmings such as lace, ribbons and buckles for women. On the other hand, men's shoes used to have frills such as tassels, braids and laces. Presently however, minimalist dress shoes have become more fashionable than those that are designed with traditional accessories.
The new minimalist design for dress shoes is much preferred now by both men and women. Here are ten reasons that explain why.
10. Simple is trendy.
http://forums.runnersworld.com/forums/runner-communities/barefoot-running/anyone-heard-of-relatively-minimalist-dress-shoes
Gone are the days when fashion meant clothes and shoes with a lot of frills that did not have any function anyway. Today, simple designs are in. Whereas men and women in the previous years sort of compensated their attire with decorative whatnots, nowadays these items are considered tacky and cheap. This new preference in fashion and style is likewise reflected in the dress shoe.
9. Versatility
http://www.myfivefingers.com/primal-pro-details/
Minimalist dress shoes have versatile and flexible designs. Practically, they can be worn in any occasion, except perhaps in sports activities. They can go along with jeans, simple shirts, jackets and the like and they look even better with dressy clothing such as full tuxedo, elegant pants and necktie. You can either dress down or dress up with minimalist dress shoes because they are actually classic pieces and their designs are sure to endure time. You only have to choose the appropriate color of shoes that you will wear on occasions. Black shoes are more formal and decent while brown shoes are more casual looking.
8. More durability
http://www.myfivefingers.com/dress-shoe/
The latest designs of dress shoes for men and women give focus in providing more durability and comfort. The shoes look quite dainty outside but the materials in the interior are from high-grade leather and foam cushion that line the inner sole and sidings of the shoes.
7. More comfort
http://www.zalora.com.ph/412501012—heels-71636.html
You probably have worn a pair of shoes in the past that left blisters all over your feet! This was before the advent of minimalist dress shoes when style was given more emphasis than the comfort of the wearer. Minimalist shoes nowadays are more comfortable with its interiors properly lined with soft materials that do not cause painful blisters and wounds. Women are the ones most benefited by these new designs because the heels form in a gradual manner thus putting the toes and heels on a more relaxed level.
6. Lighter weight
http://birthdayshoes.com/the-primal-professional-barefoot-friendly
Minimalist dress shoes are lighter in weight than the traditionally designed pairs. They are easy to carry around even on high heels for women. The lightness of these shoes is attributed to the combination of natural and synthetic leather on the soles and exterior parts. And because the usual decorative frills are eliminated, their weight is reduced significantly.
5. Walking is easier with minimalist dress shoes
http://www.ecvv.com/product/3625471.html
With all the combined excellent features of minimalist dress shoes it is no wonder a wearer can walk around more easily while wearing them. Soft lining, soft but firm exterior parts, comfortable soles, less weight – these aspects put together provides optimum ease and comfort to a wearer.
4. Wide array of choices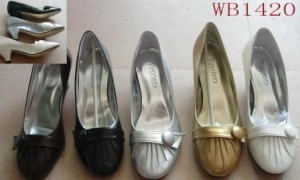 More designer shoe manufacturers are introducing varied designs for dress shoes. You will never run out of choices because more designers are putting in their investments to come up with unlimited variations. Women's dress shoes in particular have more functional and practicable design concepts to enable the modern female to move around freely.
3. Fashionable look
http://www.diytrade.com/china/pd/6951412/lady_shoes_dress_shoes_women_shoe.html
As said earlier, true sense in fashion is equivalent to being simple. Classic lines mixed with modern designs accentuate the modern day's dress shoes for women. This applies with dress shoes for men as well.
2. Affordable prices
http://dollardaze.org/blog/?post_id=00748
Since dress shoes come in a wide range of choices and there are more supplies in the market, their prices have gone down dramatically to be more competitive with other shoe products. Different dress shoe brands have made their own niches in the world of enterprise thus paving the way to the better purchase value of one's cash. As the law of supply and demand mandates – when supply is higher than the demand, the cost of merchandise decreases.
1. Classic legacy
http://en.wikipedia.org/wiki/File:Dress_shoes.jpg
In the clothing and fashion industry, dress shoes are perhaps the most classic invention of all time. Our predecessors wore them, we wear them and our children's children will wear them too. When you run out of anything decent to wear, you can just grab a pair of dress shoes and you are ready to go. They match anything and everything hence more men and women prefer to step on this footwear.
For men and women on the go, having at least a couple of minimalist dress shoes is advisable. They often save the day for the picky woman who complains she has nothing nice to wear to a party. Likewise it is the best option to a man who needs to run to an emergency business meeting and has to sport a decent look even if he is only wearing denim pants and informal jacket.